Yeelight Screenbar product details
Update 18. September 2021
There is a new discount code with which the Yeelight Screenbar Pro can be bought at Banggood for 62 euros. Shipping is free of charge and at no additional cost from the dealer's EU warehouse (CZ).
Yeelight takes smart monitor lighting to a new level. With the Yeelight Screenbar (YLTD001) and Yeelight Screenbar Pro (YLTD003), the Chinese lamp manufacturer presents a bright and colorful desk lamp that provides pleasant brightness when working or gaming on the PC.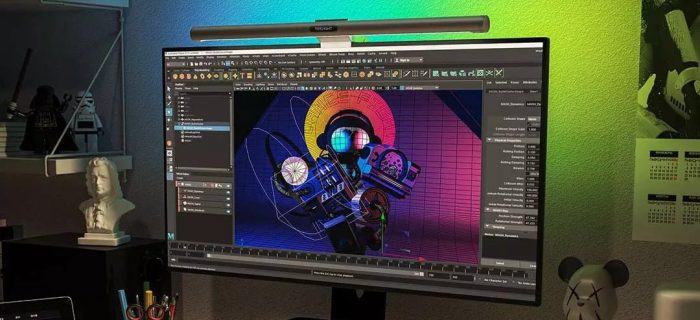 The functionality and the design are not a reinvention and are strongly reminiscent of the ones we have already tested BenQ screenbar. The elongated, round aluminum housing is simply attached to the monitor on the top. A magnet ensures that the lamp also holds securely.
There are a total of 80 LEDs at the front and another 40 LEDs at the rear, which have a high color rendering index of Ra90. A unidirectional light fall ensures that the user is not dazzled, but also that no reflections occur on the monitor.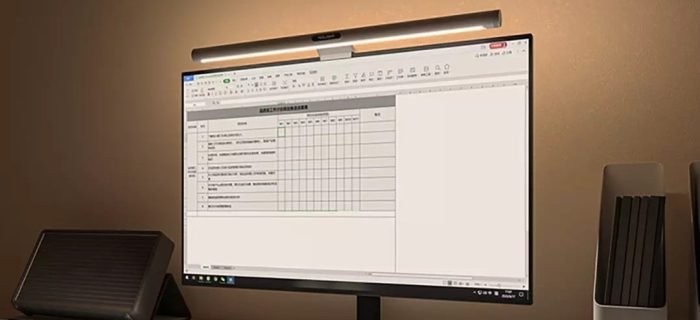 The brightness, color temperature and luminous color can be individually adjusted. A remote control is included with the Yeelight Screenbar to control it. Users of the Pro model can also access a smart control option via Razer Chroma and Overwolf.
Yeelight Screenbar Specifications
General
Brand: Yeelight
Type: screen bar / monitor lamp
Model: YLTD001 (Standard Version) / YLTD003 (Pro Version)
Details
Leistung: 10W
Number of LEDs (front): 80 x 0.2W / LED
Number of LEDs (back): 40 x 0.2W / LED
Color index: Ra90
Remote control: Yes, 2.4 GHz
Agility: 25 °
Size: 23.0×485.5mm
Features

IoT control via Razer Chroma and Overwolf (Pro)
Adjustable brightness, color temperature and RGB
Individually adjustable design for each monitor
Alternative control by remote control
Questions and Answers (FAQ)
Q: Can the Yeelight Screenbar also be attached to curved monitors?
A: Yes, the screen bar also works with curved monitors. Maximum screen thickness 32mm.
Q: What is the difference between the standard and the pro version?
A: The Pro version can also be controlled via Razer Chroma and Overwolf and offers four additional presets.
Q: In which housing colors is the screenbar available?
A: Currently only in silver.
Q: Can I power the screenbar from the PC?
A: No, the screen bar must be plugged into the socket.
Yeelight Screenbar reviews
There are currently no reviews of the Yeelight Screenbar Pro. A test device is already on its way to us. This video gives you a foretaste:
Yeelight Monitor Light Bar Pro