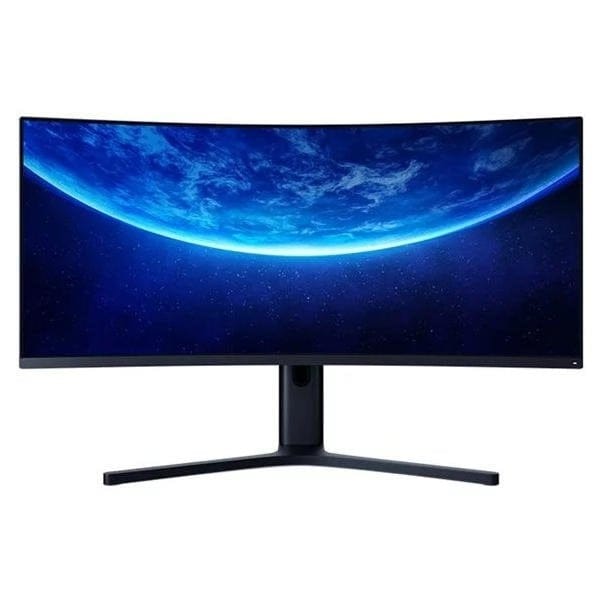 Xiaomi Curved Gaming Monitor for 376€
With this coupon you can join Banggood is 34 inch curved gaming monitor from Xiaomi for only 376 € instead of 514 € to buy! Shipping is free of charge from the European warehouse. There are no additional costs for this item.
BGDE759 / BGDE747
Show Code
Xiaomi Mi Curved Gaming Monitor 34 product details
Update 19. April 2021
We can provide you with a new discount code for the Xiaomi Curved Monitor again! Banggood has us one exclusive coupon made available, which means the price of the Xiaomi Mi Curved Gaming Monitor on 376 Euros reduced. With Dropship from Europe there are no additional costs and the monitor will be with you in about 3-5 working days!

Meanwhile the EU Version engines of the Xiaomi Curved Monitors available again from the Banggood EU warehouse. The only difference is the extension cord that comes with an EU plug. With the second coupon, which you can access above, the monitor is reduced for 385 Euros. Here the Product page of the EU version.
An ultra-wide monitor, with 34 inch curved screen, high resolution 3440 1440 x pixels and a Refresh rate of 144 Hz for less than 400 €? At first glance, this reads like wishful thinking, but in fact there is such a monitor. The Xiaomi gaming monitor, which is currently only offered on the Chinese market, is making the competition sweat. For comparable models in Germany you have to dig deeper into your pocket.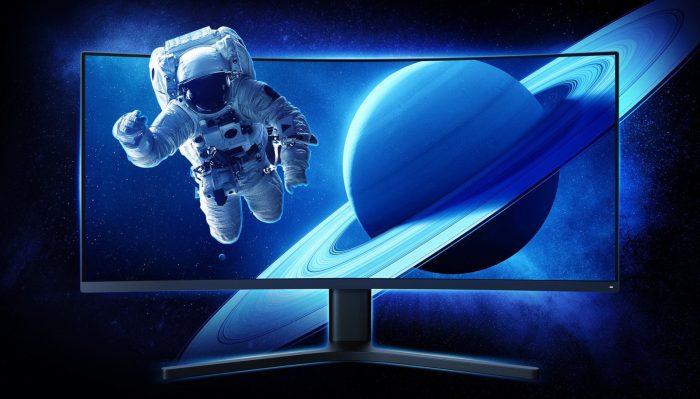 Samsung VA panel
Is installed in 1500R radius curved, 34-inch VA panel from Samsung. In addition to the features already mentioned, the maximum is Brightness 300 cd / m², the color space coverage is included 121 percent sRGB and contrast ratio gives Xiaomi 3.000: 1 on. All these features also suggest that it is a special one Quantum Dot Display concerns.
VA panel and gaming? Is that even compatible? Clear! The response time of the display is not <1 ms, with less than 4 ms response time the Xiaomi Curved Monitor is very suitable for casual gamers. Adaptive-Sync is in the form of AMD Freesync (certification) and G-Sync (no certification) supported. In order to exploit the full potential of the monitor (4K - 144 Hz), DisplayPort 1.4 needed. The monitor has two sockets. With HDMI 2.0 and DisplayPort 1.2, the refresh rate is reduced to 120 Hz. The display does not support HDR content.
Height adjustable, English OSD
The monitor is supplied with a solid and height-adjustable stand. The Xiaomi monitor is also suitable for wall mounting. A suitable holder is even included in the scope of delivery. Although the gaming monitor has only appeared on the Chinese market, it can OSD in English put. This makes operation easier and makes importing even more interesting. In addition to various presets for gaming, image editing and video playback, the Xiaomi Curved Monitor supports one Picture-in-Picture and one Picture-by-picture Mode.
Specifications
data
Brand: Xiaomi
Model: Mi Surface / Mi Curved Gaming Monitor
Type: Curved Monitor
Diagonal: 34 inches
Radius: 1500R
Resolution: 3440 x 1440
Refresh rate: up to 144 Hz
Contrast Ratio: 3000: 1
Response time: 4 ms
Adaptive-Sync: Freesync and G-Sync
Brightness: 300 cd / m²
Color space: 85% NTSC, 121% sRGB
Dimensions
Weight: 10,5 kg
Size: 81,04 x 52,06 x 24,25 cm
Questions and Answers (FAQ)
Q: What is the difference between the CN version and the EU version?
A: The difference is in the scope of delivery. The EU version includes a power cord with EU plug and an English-language instruction manual.
Q: Is the monitor VESA compatible?
A: Yes, the Xiaomi Mi Curved Monitor is VESA compatible.
Q: Does the monitor have a built-in speaker?
A: No, a loudspeaker is not installed.
Q: Is HDR supported?
A: No, there is no HDR support.
Q: Is 144 Hz possible via HDMI?
A: No, 144 Hz is only possible with DisplayPort 1.4. 1.2 Hz is possible on DisplayPort 120. HDMI is limited to 100 Hz.
Q: Are FreeSync and G-Sync supported?
A: The monitor is only FreeSync compatible. Nvidia cards from the 10 series also support FreeSync.
Xiaomi Mi Curved Gaming Monitor 34 reviews
The BEST 34 "Curved 144hz Ultrawide Monitor For RTX 3080 Users For The PRICE!
Xiaomi Mi Curved 34 Review, The Cheapest 144Hz 1440p Ultrawide!
User Reviews
Xiaomi Curved Gaming Monitor 34-inch
Overall rating:
(4 reviews)
Write a Review
So now I want to share my experience with you too. Almost three weeks ago I ordered the monitor from Banggood. The shipment from the Czech Republic was quick and it only took 5 days to get the part to me.

In my case I had ordered the EU model, which already came with the right cable with EU plug. In terms of workmanship, there is nothing wrong with it. It can definitely work with LG, Samsung and co. keep up.

I think the panel itself is great. I couldn't see any defective pixels, there is almost no clouding and the viewing angles are top notch. The color accuracy didn't disappoint either. I created my own color profile with a borrowed Spyder5. But you don't have to, because the difference to the given profiles is very small.

There is nothing wrong with the response times. Not quite as fast as a Nano IPS, but you don't really feel that either.

The only point of criticism I have is the lack of 144 Hz support on HDMI. Other monitors can do that. Unfortunately, the Xiaomi Curved cannot.
I have been using the monitor for a good 2 months now after I ordered it from Banggood in May. Delivered from the Czech warehouse within 10 days.

My first impression is great. Very good workmanship, stable construction and a beautiful design. After switching on for the first time, I checked the panel for pixel errors. I found two small pixels on the edges. So everything is still in the norm. Banggood then reimbursed me 50 euros. The panel is a VA from Samsung.

Gaming: The 144 Hz can only be reached via DP. Via HDMI there is a maximum of 100 Hz. There is hardly any ghosting or streaking on the panel. There is no noticeable input lag. Free sync works. I couldn't try G-Sync.
OSD: completely usable in English and easy to use.
Colors: Excellent color rendering. I work a lot with Photoshop and therefore I calibrated the monitor to Adobe RGB. Got 95% color space coverage. sRGB it is 99%.

There is a clear recommendation from me if you are looking for a curved monitor for work, gaming and other things.
Best in this price range!
You don't have to think too much about the price and the hardware. There is simply nothing comparable here on the market. Strike!
Mine has now also arrived. I ordered it from Banggood at the beginning of August. It was sent from the Spanish warehouse. It took 5 days for delivery (DPD). It was delivered in secure packaging. So far top.

I have next to nothing to complain about the monitor itself. I like the workmanship and stability very much. The cables can be hidden nicely in the base. The height adjustment and inclination are pleasantly smooth.

The display is also of good quality. I didn't notice any pixel errors. But I didn't look for it explicitly either. At 144 Hz, the display is buttery smooth. I also like the sharpness and color representation. What I'm missing are the speakers. I assumed that it has some, because the OSD says something about volume.

Otherwise, I also give a buy recommendation.
Xiaomi Mi Curved Gaming Monitor 34 price comparison
Price too high? Use our price alarm clock!
Prices last updated on: January 31st, 2021 16:42 am