KUU K2 laptop product details
The still young manufacturer KUU is expanding its product range. With the KUU K2, the Chinese company is introducing a new Windows 10 notebook that is even ahead of the KUU Kbook placed. The KUU K2 is based on an Intel Celeron J4115 processor. The chip manufactured in the 14nm process is particularly economical, which speaks for a long battery life. Incidentally, a 5000 mAh battery is built in, which brings the user safely through the day without an additional power supply.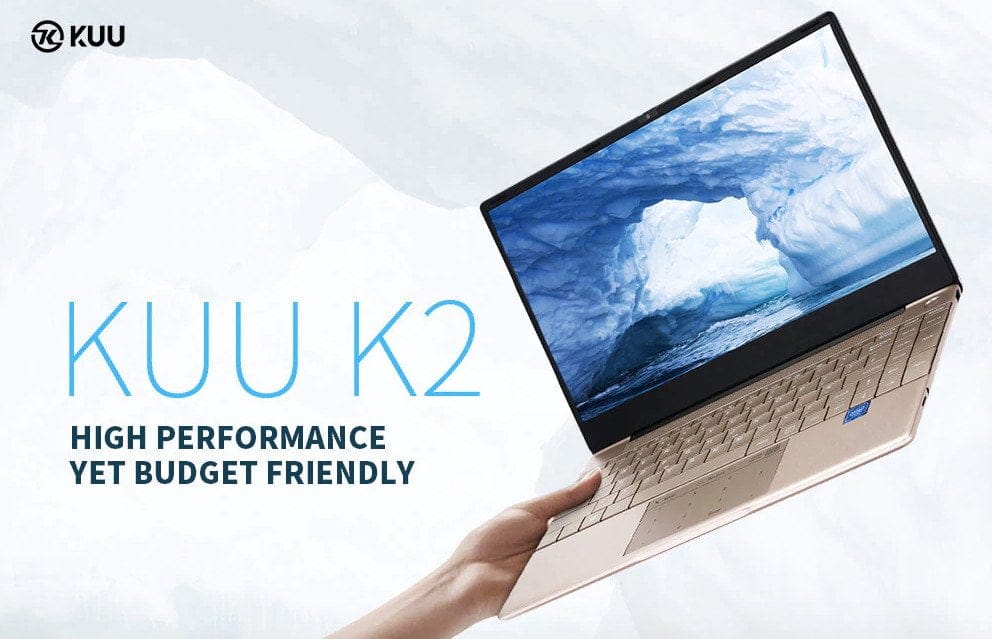 The chip's CPU is divided into 4 cores and 4 threads. The base clock frequency is 1.5 GHz. A clock rate of 2.5 GHz is achieved in burst. The CPU is supported by an Intel UHD graphics 600 GPU. One or the other, not too graphically demanding application can be displayed smoothly. The RAM of the DDR3 type is 8GB, the M.2 SSD data memory is available with 256GB or 512GB.

The display comes with particularly narrow bezels, which makes the KUU K2 a real designer laptop. The IPS panel has a full HD resolution (14.1 x 1920 pixels) on a diagonal of 1080 inches. A 0.9 MP camera for video telephony is located above the display. The screen, which can be pushed in front of the camera and blocks strangers' glances, is practical. The fingerprint scanner, which only allows the verified user to unlock the notebook, offers additional protection.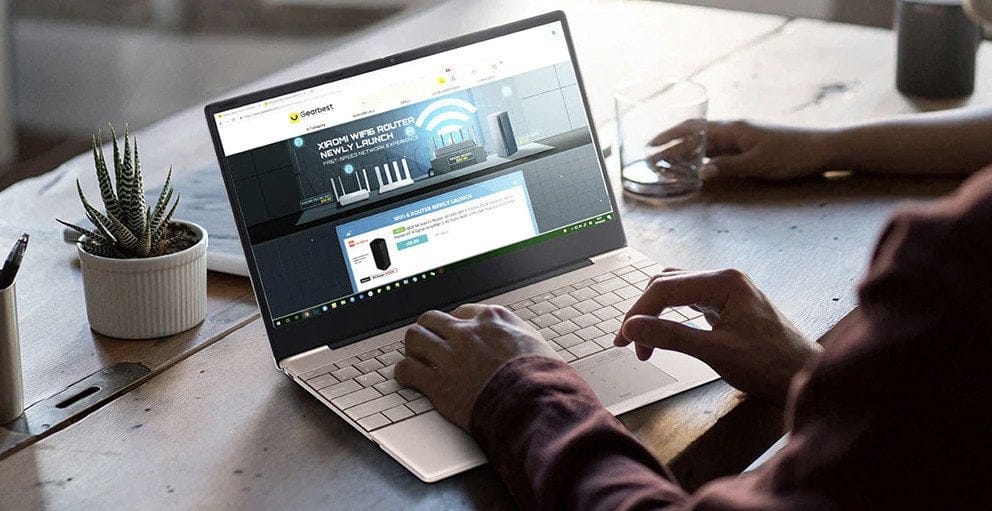 The housing of the K2 notebook (32 x 22 x 1.6 cm) is made entirely of aluminum. This makes it particularly light (2.05 kg), handy and easy to transport. The perfect laptop for schoolchildren, students and travelers. The frameless and detachable chiclet keyboard is backlit so that working in the dark is no problem. The pleasantly large touchpad has a dual-use function and can be converted into a numpad in no time at all.
Specifications
data
Brand: KUU
Model: K2
Type: laptop / notebook
Processor: Intel Celeron J4115
Graphics: Intel UHD Graphics 600
Memory: 8GB DDR3
Data storage: 256GB / 512GB M.2. SSD
Display: 14.1 inch IPS
Display resolution: 1920 x 1080 pixels
Battery: 5000 mAh
Dimensions
Weight: 2.05 kg
Size: 320 x 220 x 16mm
User Reviews
KUU K2 laptop price comparison