KUU Kbook Laptop 14.1 product details
The KUU KBook notebook with a 14.1 inch display is the first laptop from the still young "KUU" brand. For less than 200 euros you can get a compact Windows 10 notebook with a full HD IPS display, an Intel N3350 processor and a generous amount of 8GB RAM as well as a 128GB or 256GB SSD. The memory can be expanded with an M.2 SSD. With a weight of only 1.35 kg and a size of 325 x 220 x 22 mm, the laptop is extremely compact and easy to transport. This makes the KUU KBook particularly suitable for students who are looking for an inexpensive Windows laptop.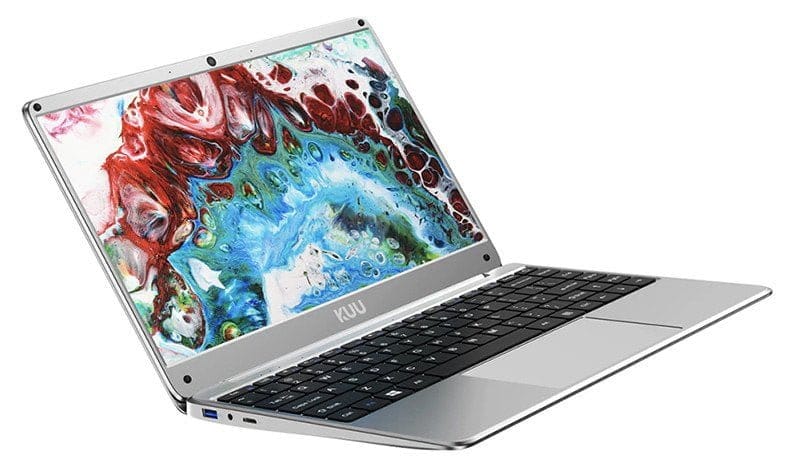 A special feature that you hardly ever see on a laptop these days is the RJ45 Ethernet socket. The fast gigabit connection enables lightning-fast data transfer. A WLAN module (single band) and Bluetooth 4.0 are of course also on board. The other connection options include two USB 3.0 sockets, a USB 2.0 socket, an HDMI interface, a headphone socket and an SD memory card reader. A 0.3 MP camera located above the display enables video telephony. Unfortunately, the KUU Notebook does not support the new USB-C standard.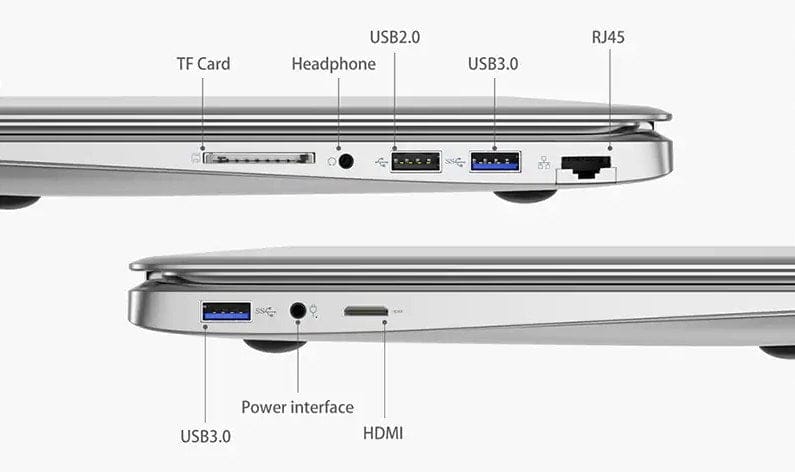 The chiclet-style keyboard is currently only available in an English layout. A keyboard backlight is missing. Below is a particularly large touchpad (120 x 78 mm). KUU states that the battery has a capacity of 30.4 Wh. In terms of the running time, this corresponds to about hours on just one battery charge. The Windows 10 operating system is already preinstalled on the laptop.
Specifications
data
Brand: KUU
Model: KBook 14.1 Intel N3350
Type: laptop / notebook
Processor: Intel N3350
Graphics: Intel HD Graphics 500
Memory: 8GB DDR3
Data storage: 128GB / 256GB SSD
Display: 14.1 inch IPS
Display resolution: 1920 x 1080 pixels
Battery: 30.4 Wh
Dimensions
Weight: 1.35 kg
Size: 325 x 220 x 22mm
User Reviews
KUU Kbook Laptop 14.1 Intel CPU N3350
KUU Kbook Laptop 14.1 price comparison