XTool D1 PRO 20W product details
The XTool D1 Pro is a laser engraving machine in the upper price range. But for a price of just under 1000 euros you also get a lot on offer.
The 430 x 390 mm laser engraver is equipped with a 20 watt laser diode that cuts wood up to 10 mm and acrylic up to 8 mm thick. In order to achieve the 20 watt power, the XTool D1 Pro bundles a total of four 5 watt lasers.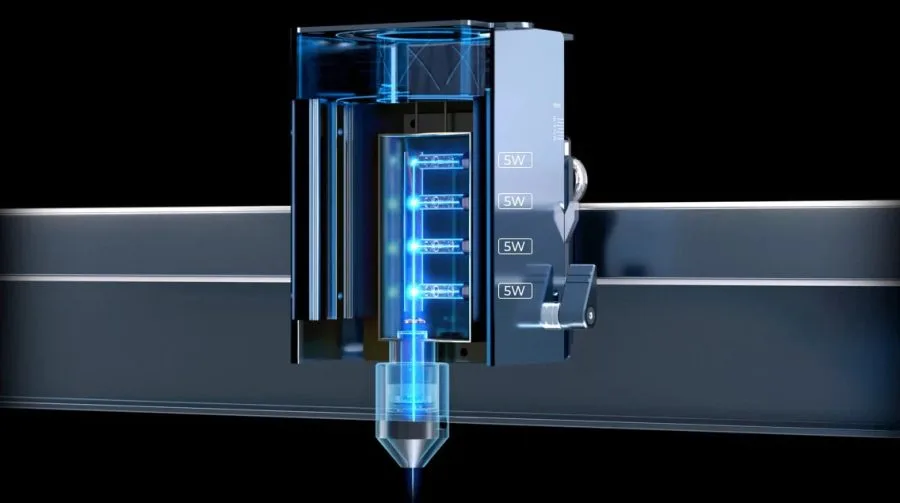 The fine 0.08 x 0.10 mm laser dot is not only suitable for cutting, but also for engraving. A solid aluminum frame gives the laser engraver its stability. The linearly guided laser moves over the engraving surface at up to 400 mm/s.
The result is precise engraving with a high level of detail. The focus can be adjusted in the 50 mm range. The laser height is adjusted via a quick-release fastener.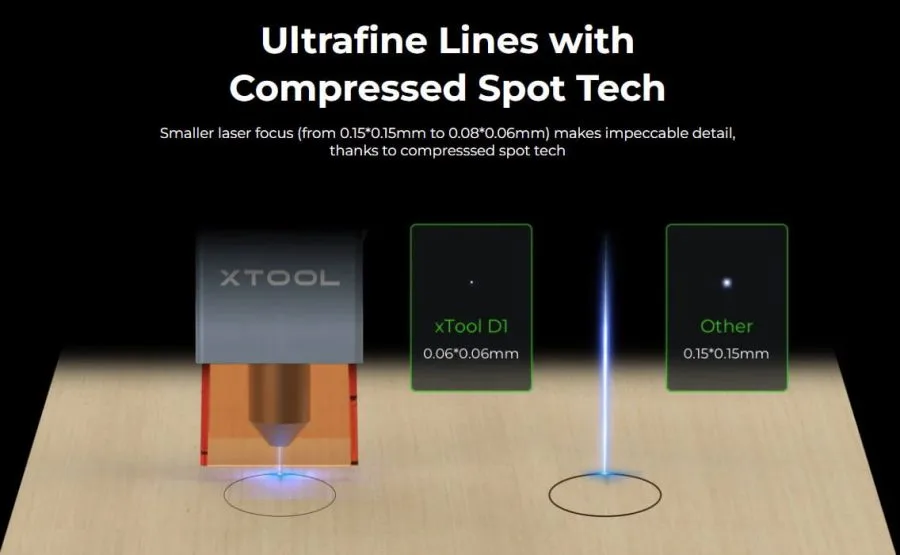 There are also enough safety precautions with this laser engraver. A cover prevents the laser beam from escaping. Vibrations during operation are detected and cause the laser to switch off automatically. Smoke that is produced can be extracted using an optionally available extraction system.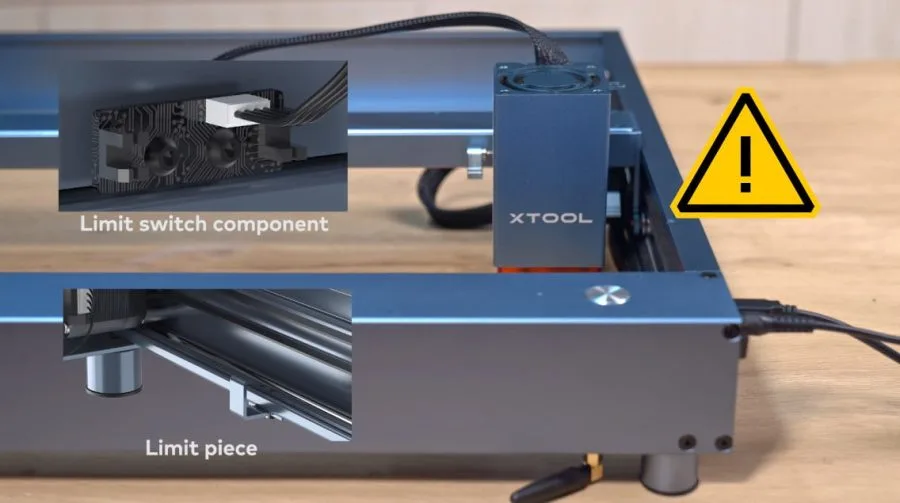 On the software side, you have the choice between the in-house xTool Creative Space or the well-known LightBurn. The advantage of xTool Creative Space is that the laser engraver can also be controlled wirelessly via WLAN. But the program has even more to offer. Print templates can be managed, edited and processed.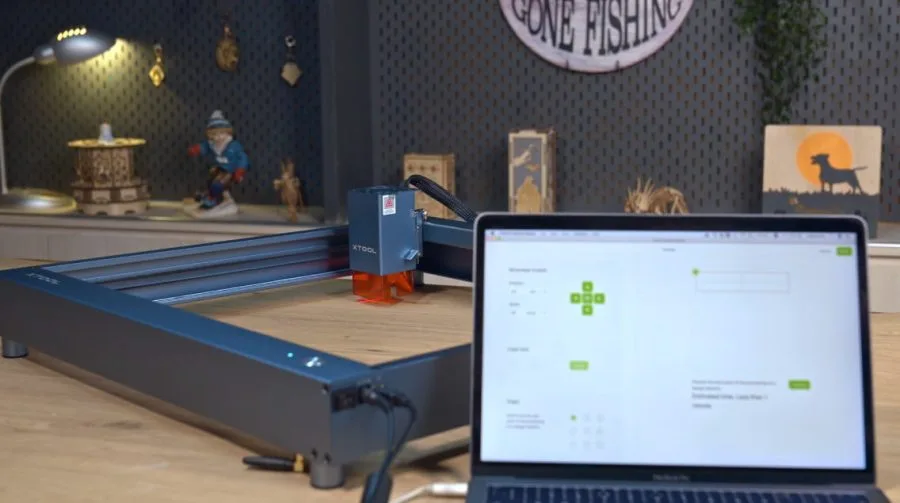 Other connection options include USB and SD memory card. The file formats SVG/DXF/JPG/JPEG/PNG/BMP/TIF/CR2 are recognized.
Specifications
data
Brand: XTool
Model: D1 Pro
Type: laser engraving machine
Material: aluminum + acrylic
Laser: 20W
Wavelength: 450 ± 5 nm
Laser Dot: 0.08*0.10mm
Variable focus: yes
Speed: up to 400mm/s
Engraving area: 430 x 390 mm
Software: xTool Creative Space / LightBurn
Connection: USB, TF, WiFi
XTool D1 PRO 20W reviews
English review
3 HUGE upgrades in the xTool D1 Pro!
xTool D1 Pro 20W | Laser Diode Cutting and Engraving Machine
User Reviews