TwoTrees TTC 450 product details
When it comes to precise and demanding work in the workshop, the TwoTrees TTC 450 CNC milling machine is an interesting option for craftsmen and hobbyists. The technical specifications and versatility of this CNC woodworking machine are remarkable. We take a closer look at the machine.
80W spindle for a wide variety of materials
Equipped with a powerful 80W spindle that reaches speeds of up to 12.000 rpm, the TTC 450 represents a versatile solution for a wide range of materials. Whether plastic, soft aluminum, wood, acrylic, PVC or PCB - the CNC -Machine enables precise cutting and processing of these materials.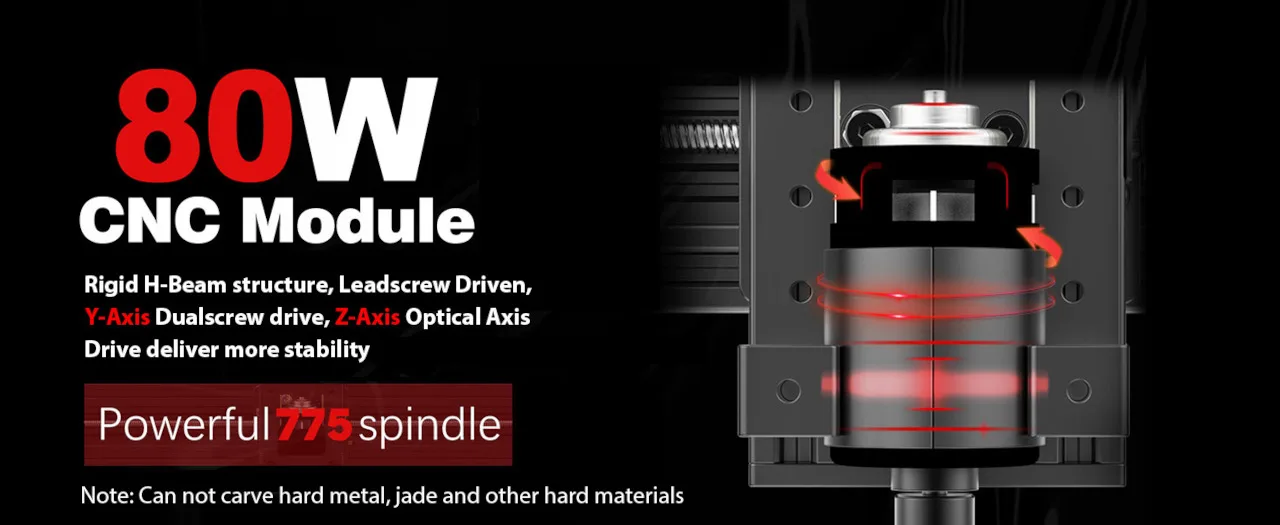 Precision thanks to the XYZ axis and 0,1 mm running accuracy
Controlling movement in three axes (XYZ) ensures that your projects can be realized with the highest precision. The impressive Z-axis movement accuracy of 0,0025 mm and a dimensional accuracy of up to 0,1 mm underline the high level of technical execution of the TwoTrees TTC 450.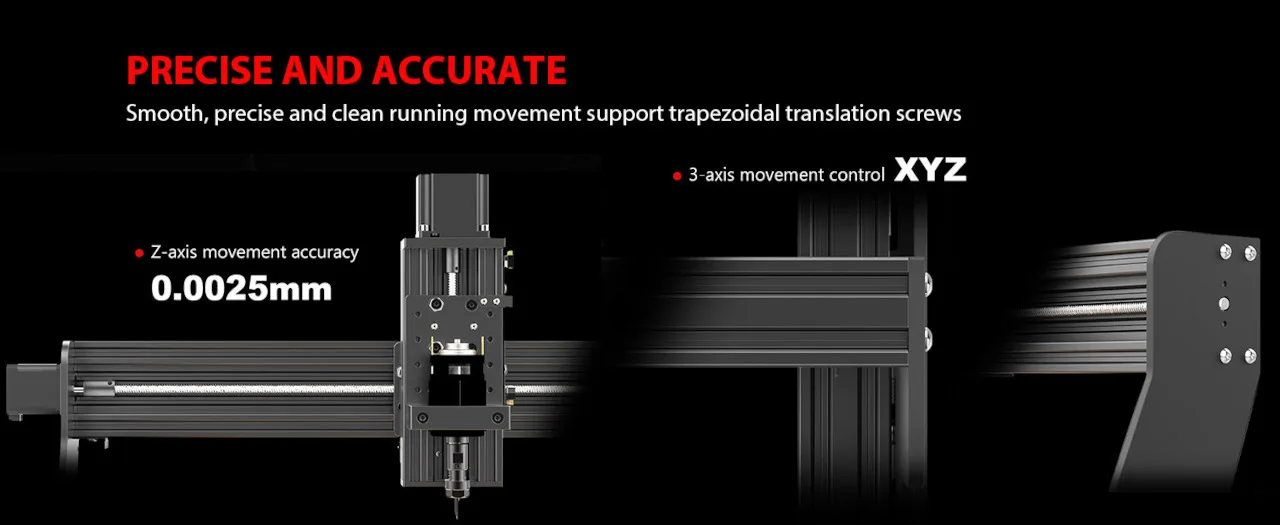 Intelligent control with WiFi module
Thanks to the built-in WiFi module and the 32-bit ESP32 integrated chip, the milling machine can also be controlled offline. The intelligent display also enables direct control over the computer, app and screen, which not only simplifies the work process but also makes it more efficient.
Another highlight is the ability to add a laser head and a rotary axis, expanding the functionality of the machine.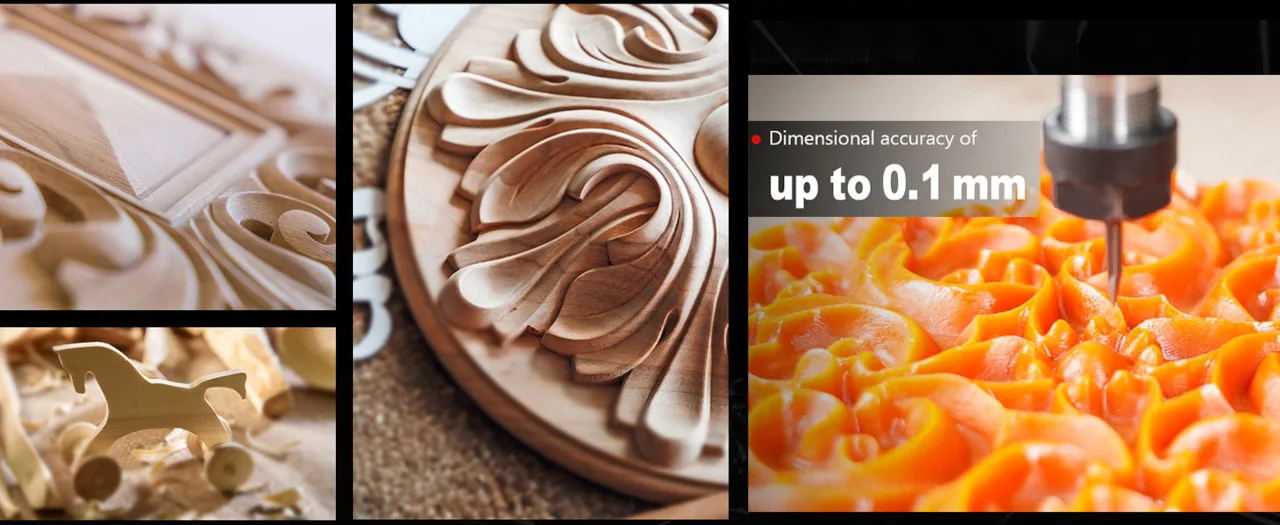 User-friendly assembly and larger work surface
The TTC 450 is delivered 70 percent pre-assembled, which makes assembly much easier and faster. With a generous engraving area of ​​460 x 460 x 80 mm, the CNC milling machine offers enough space for various projects. The X, Y, Z double limit switches and an EMERGENCY STOP switch provide additional safety.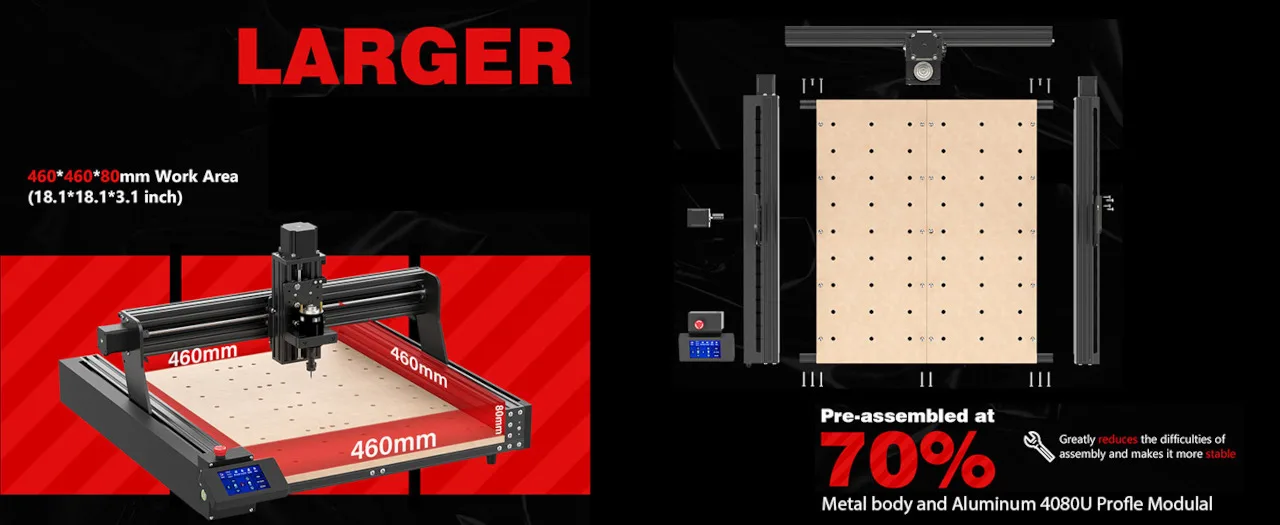 Compatibility with common CAM software
Compatibility with well-known CAM software applications such as Candle, Carveco, Artcam and Easel opens up a wide range of possibilities for users in project design. The ER11 system also offers a variety of clamping options, making the TTC 450 a versatile tool in any workshop.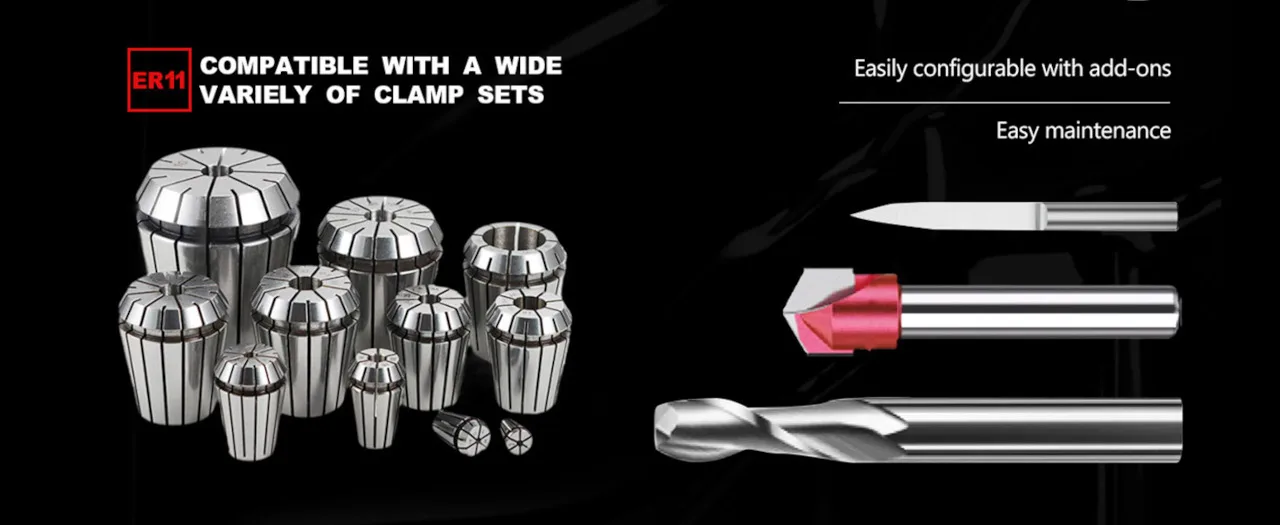 Specifications
data
Brand: TwoTrees
Model: TTC 450
Type: CNC router
Work surface: 460 x 460 x 80 mm
Spindle: 80W, 8000RPM / 500W, 12000RPM
Accuracy: 0.1mm
Speed: up to 800 mm/min.
Movement speed: up to 180 mm/s
Mainboard: DLC32 V2.1
Stepper Driver: A4988, 1.3A
Stepper Motor: 17HS8401S, NEMA23 20mN.m
Limit switches: X, Y, Z double limit switches + ESTOP
Body material: metal frame and aluminum 4080U profile
TwoTrees TTC 450 reviews
German reviews
The optimal milling machine for beginners, with small pitfalls | Twotrees TTC 450 CNC milling machine
Do you need that? CNC milling machine TTC 450 from TwoTrees! With discount code!
Extremely cheap CNC milling machine for €600?! What can you do with it? Two Trees TTC 450