Xiaomi Mi Robot Vacuum Mop 2C product details
The Xiaomi Mi Robot Vacuum Mop 2C is one of the cheapest vacuum robots from Xiaomi. Nevertheless, he hardly misses a feature.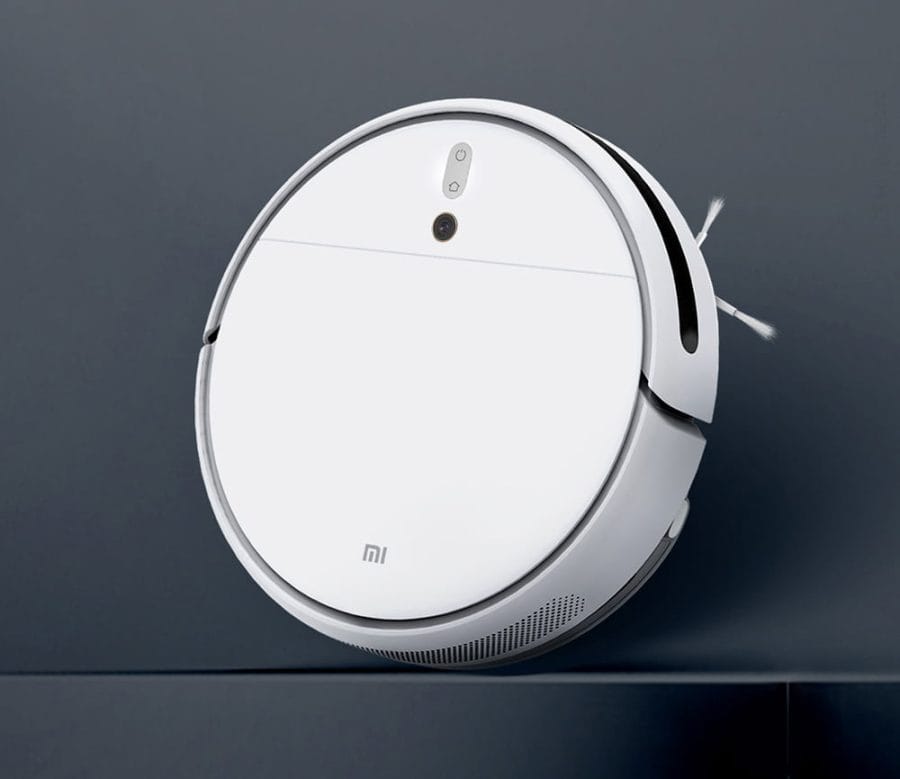 Instead of a common laser tower, the Xiaomi Mi Robot Vacuum Mop 2C uses a VSLAM 2.0 camera system, which is located on top of the vacuum robot and visually captures the entire room in a 166° radius. By doing without the laser tower, the vacuum robot is flatter than other models. With a height of only 8,15 cm, the vacuum robot fits under most sofas, beds and other pieces of furniture.
The visual room recognition enables the vacuum robot to choose an ideal cleaning route based on the room image. The Xiaomi Mi Robot Vacuum Mop 2C is controlled and managed via the Mi Home App. With the app, you can keep an eye on the cleaning process and always know where the vacuum robot is, which area has already been covered and how much battery power is left.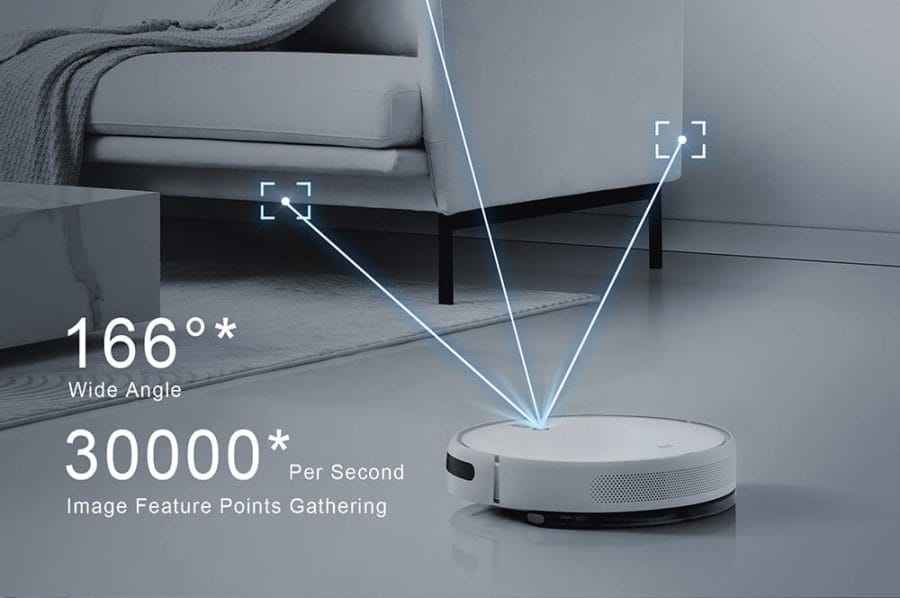 In addition, individual room areas can be subdivided and divided into cleaning zones via the app. The "Virtual Wall" can be used to define restricted areas that the vacuum robot does not drive over. Room maps that have already been created are also available for retrieval after the vacuuming process has ended. In addition to Mi Home, the vacuum robot can also be controlled by voice command via Alexa or Google Home.
The suction power of the Xiaomi Mi Robot Vacuum Cleaner 2C is 2200 Pa and can be adjusted in 4 levels. The removable dirt container has a capacity of 600 ml. There is an electronically controlled wiper attachment with a volume of 200 ml for wiping. The amount of water dispensed can be adjusted in 3 stages, so that more or less water is dispensed depending on the degree of soiling.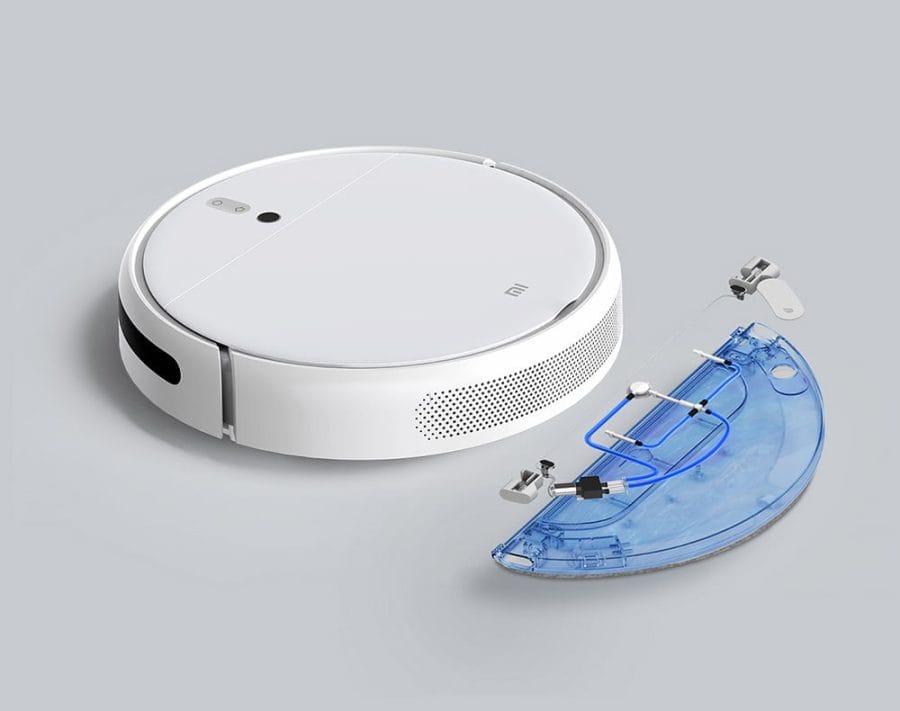 A 3200 mAh battery is responsible for the power supply. An area of ​​approx. 120 m² can be vacuumed with one battery charge. After the cleaning process is complete or the remaining battery is insufficient, the vacuum robot automatically returns to the charging station, where it is fully charged in around 3 hours.
Specifications
General
Brand: Xiaomi
Model: Xiaomi Mi Robot Vacuum Mop 2C
Model number: XMSTJQR2C
Type: robot vacuum
Navigation: VSLAM 2.0
Parameter
Suction power: 2200 Pa
Dust container: 600 ml
Water tank: 200 ml
Water delivery: 3 levels (electronic)
Virtual Wall: yes
Smart room card: yes
Incline: 2 cm
Battery: 3200 mAh
Dimensions
Weight: 3,3 kg
Size: 35,3 x 8,1,5 x 35 cm
Xiaomi Mi Robot Vacuum Mop 2C Reviews
English review
Xiaomi Mijia 2C Review & Test✅ Increased suction power, new functions, improved brush🔥
User Reviews
Xiaomi Mi Robot Vacuum Mop 2C
Xiaomi Mi Robot Vacuum Mop 2C price comparison