VIOMI SE product details
Update 20. October 2021
At Banggood there is the VIOMI SE vacuum robot at the current great price of only 173 euros. With free shipping from the EU warehouse, the vacuum robot will be with you within a few working days. There are no further costs for this article.


Xiaomi's sub-brand "VIOMI" has a new vacuum robot. The VIOMI SE Vacuum Cleaner could turn out to be a real price-performance hit, because the vacuum robot offers considerable equipment for less than 300 euros. At only 9,45 cm, the vacuum robot is slightly flatter than the competition and therefore fits better under furniture and other obstacles. The VIOMI SE takes gradients of up to 2 cm in height. You practically don't have to worry about carpet edges that are too high. The vacuum robot can cope with this.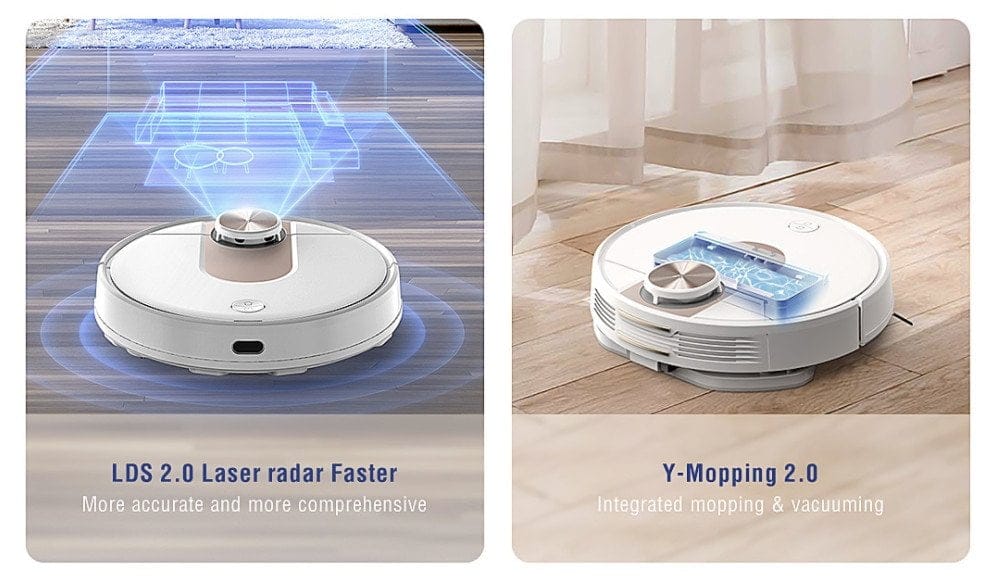 On the technical side, the VIOMI SE offers a sophisticated laser navigation system (LDS 2.0) that safely maneuvers the vacuum robot around objects and obstacles. There are a total of 12 sensors on the device that detect objects, landings and other obstacles and prevent accidents. In combination with the LDS scanner, the SLAM algorithm creates a precise spatial map. The VIOMI SE vacuum robot can save up to 5 room maps and compare them with the environment. If you want to clean several floors, this is no problem for the vacuum robot.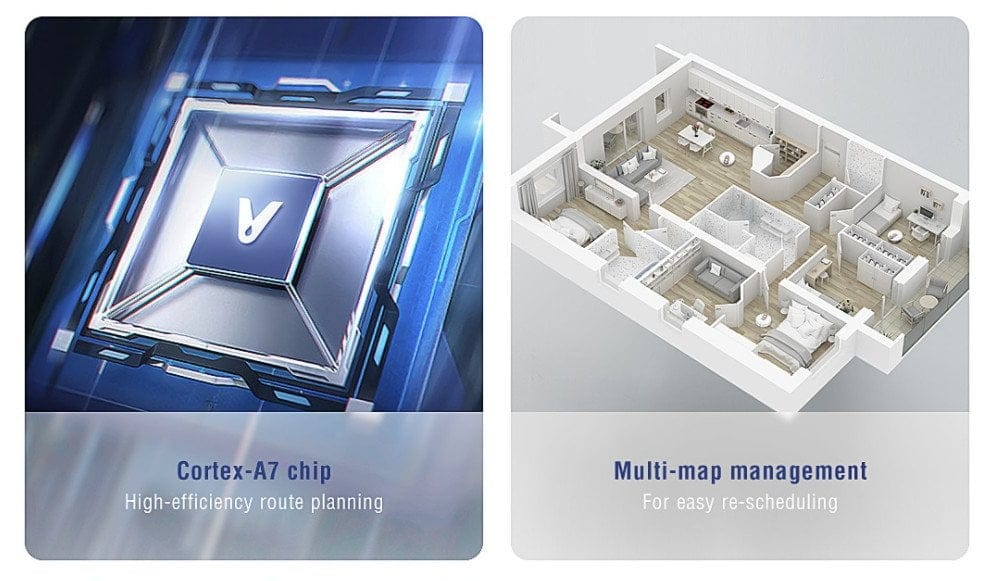 The suction force is 2200 Pa and can be adjusted in 4 stages. The noise development is kept within limits at less than 72 dB. Fine and coarse dust is efficiently collected in the 2-in-1 dust and water container. The container is divided into a 300 ml dirt chamber and a 200 ml water tank. An electric water pump ensures that the water is evenly distributed. So-called Y-Mopping 2.0 increases the efficiency of the cleaning process.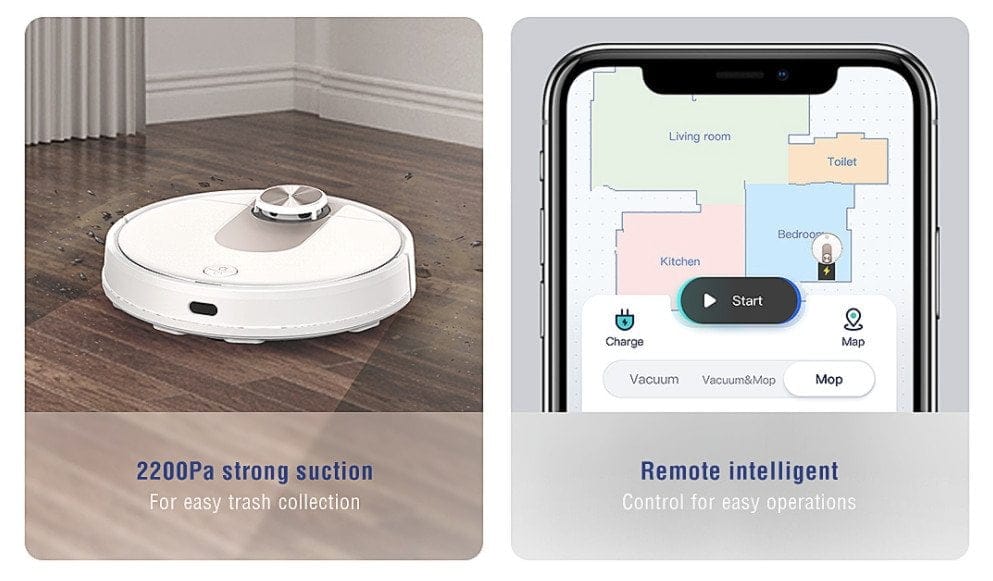 An area of ​​around 200 m² can be cleaned with one battery charge. Converted into working time, this corresponds to 90 - 120 minutes. As soon as a charging process becomes necessary, the VIOMI SE automatically returns to the charging station. The robot hoover is fully charged in around 3 hours. The robot vacuum cleaner is managed via the Mi Home app, which can be used to call up the room map and set up restricted areas if desired.
Specifications
data
Brand: VIOMI (Xiaomi)
Model: SE
Type: Robot vacuum cleaner with LDS 2.0
Cleaning modes: SLAM
Cleaning area (sqm): up to 200 m²
Floor types: carpets, tiles, wood up to 20 mm
Dust container volume: 300 ml
Water tank: 200 ml
Suction power: 2200 Pa
Energy intake: 33W
Volume (dB): ≤72dB
Battery: 3200 mAh
Charging time: 3 hours
Operating time (hours): 90 - 120 minutes, depending on the mode
Dimensions
Weight: 4,4 kg
Size: 35,00 x 35,00 x 9,45 cm
VIOMI SE test reports
Under $ 300 Best Xiaomi VIOMI SE Vacuum Cleaning Test 2020
User Reviews
VIOMI SE price comparison