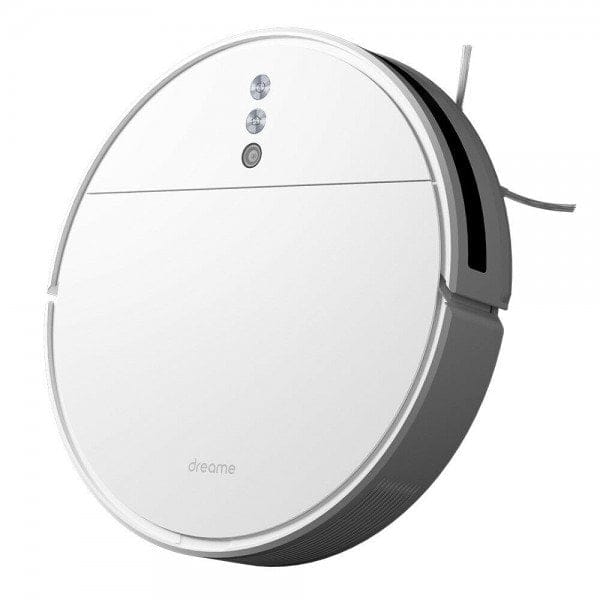 Dreame F9 robot vacuum for 179€
With this Edwaybuy Offer you can buy the Dreame F9 Robot vacuum for only 179 € instead of 220 € The dispatch takes place directly from the German warehouse within 2-5 working days. There are no additional costs for this item.
Dreame F9 product details
Update 15. March 2021
Edwaybuy has that Dreame F9 / 1C Pro vacuum robot back in stock and offers this at the current offer price of only 179,99 Euros at. Comparative prices are around 220 euros. The shop ships directly from all over Europe Germany. Shipping takes 2-5 working days.
The Dreame F9 is the first vacuum robot from the Chinese company Dreame. What makes this robot vacuum is the optical one Navigation system (Visual Dynamic Navigation System)that sends the Dreame F9 safely and effectively through rooms. In combination with sophisticated AI (Pioneer 2.0) the vacuum robot is able to create a visual room map. With this, the vacuum robot constantly learns and moves through the room even more efficiently with each cleaning process.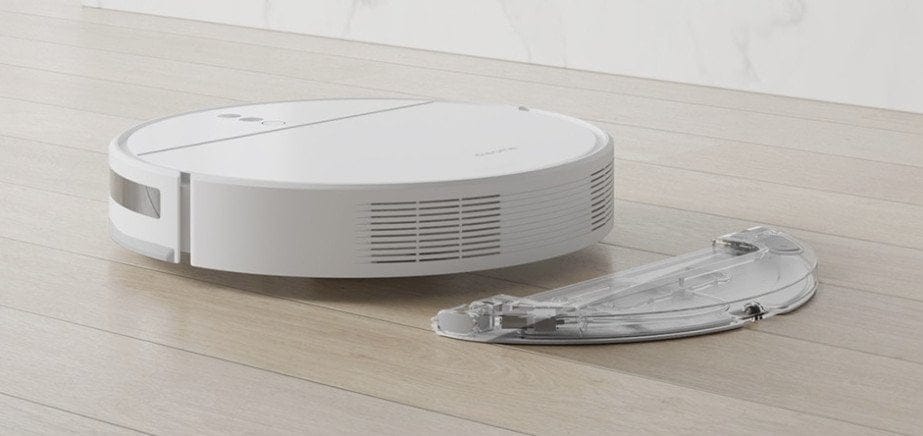 By App link the user can view the room map. This makes it possible to space areas in No-go and go zones to divide. Sensors on the underside and on the sides detect obstacles in the room. These are deliberately bypassed without causing any damage. Paragraphs, such as steps, are also reliably recognized and avoided. The intake system comes from the Japanese manufacturer "Nidec". The suction force is 2500 Pa. Four suction modes adapt to the circumstances and are suitable for cleaning hard floors, carpets and tiles. Because of the low Height of only 8 cm the robot vacuum gets very well under cupboards and beds. Gradients are mastered with a height of up to 2 cm.
The dust container has a volume of 0.6 liters. A water tank with a volume of 02 liters can also be attached to the robot vacuum. The water is dispensed via an electronic pump system. With a 5200 mAh battery the Dreame F9 is well positioned. One battery charge is enough to clean 250 m² of living space. Converted to time, the running time is 80 - 90 minutes. An auto-home function brings the robot vacuum back to the charging station safely. Dreame says the charging time is 3 - 4 hours.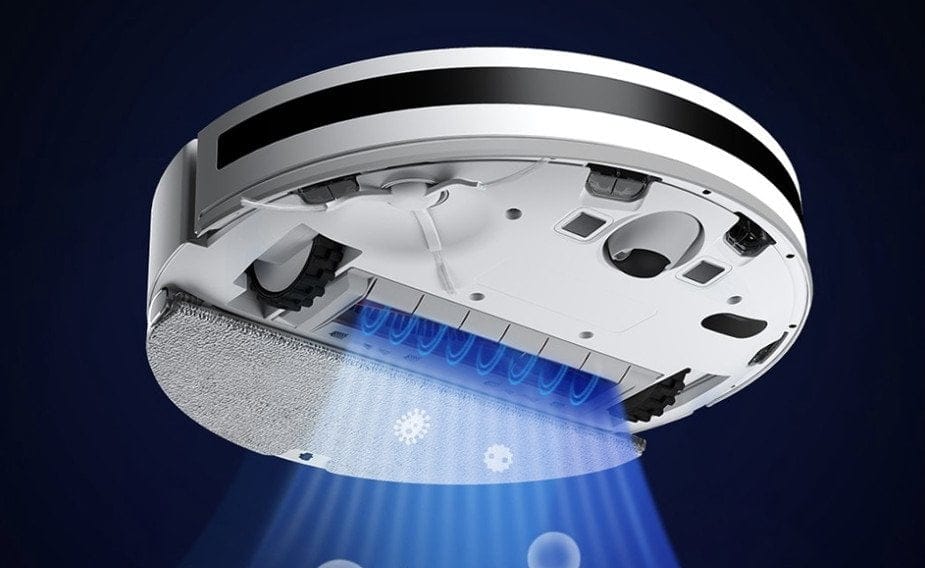 Dreame F9 specifications
General
Brand: Dreame (Xiaomi)
Type: robot vacuum
Model: F9
Details
Suction power: 2500 Pa
Navigation: V-SLAM (Pioneer 2.0)
Dust container: 0.6 liter
Water tank: 0.2 liter
Power: 40 Watt
Battery: 5200 mAh
Working time: 80 - 90 minutes
Charging time: 3 - 4 hours
height and weight
Weight: 3.7kg
Size (L x W x H): 35.30 x 35.00 x 8.15 cm
Dreame F9 reviews
Dreame Technology | F9 robot vacuum cleaner with ultimate intelligence
User Reviews
Dreame F9 price comparison
Price too high? Use our price alarm clock!
Prices last updated on: January 31st, 2021 15:44 am