UWANT X100 product details
In today's household deal we present you the UWANT X100, a battery-powered hand vacuum cleaner that not only vacuums, but also wipes the floor. Often referred to as a wet vacuum cleaner, the X100 is a compact all-rounder. The wet vacuum removes stubborn dirt on hard floors with its effective double brush system. Even dried leftovers don't stand a chance.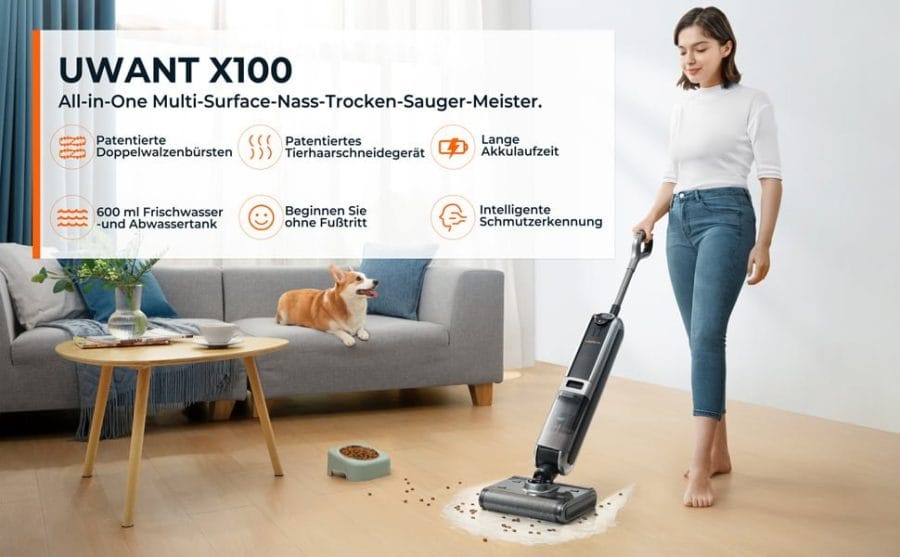 The double brush system works as follows. The front brush is responsible for damp wiping. It is supplied with water via a 600 ml fresh water tank. Adding a cleaning liquid to the water is not a problem. A small bottle of detergent is included in the scope of delivery.
A smart dirt sensor (infrared) automatically detects the degree of dirt and adjusts the cleaning intensity accordingly. Pretty smart! Useful information about the filling level of the tanks, the suction or wiping mode and the battery is shown on the LED display of the mop vacuum cleaner.
Finally, the floor is wiped dry by the rear roller, so that unsightly water stains cannot form in the first place. The sucked up dirty water ends up in the 600 ml dirty water tank.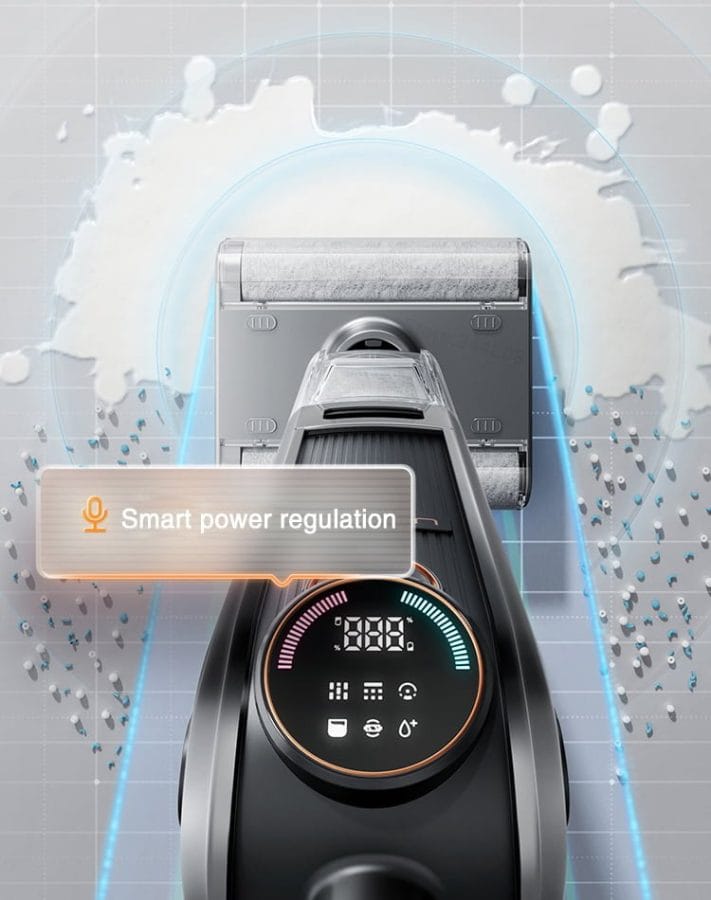 Approx. 300 square meters can be cleaned at a time with one battery charge, which corresponds to a running time of around 44 minutes. The charging time is about 3 hours. By the way, eight 21700 batteries with 4000 mAh capacity per battery are installed, which have a higher energy density compared to the older 18650 batteries.
When it came to the design, UWANT placed great value on easy handling and high manoeuvrability. The cleaning module can be moved in all directions, allowing it to get into corners that are difficult to access. If you take a break, the vacuum cleaner can simply be placed upright. It stands by itself, without leaning.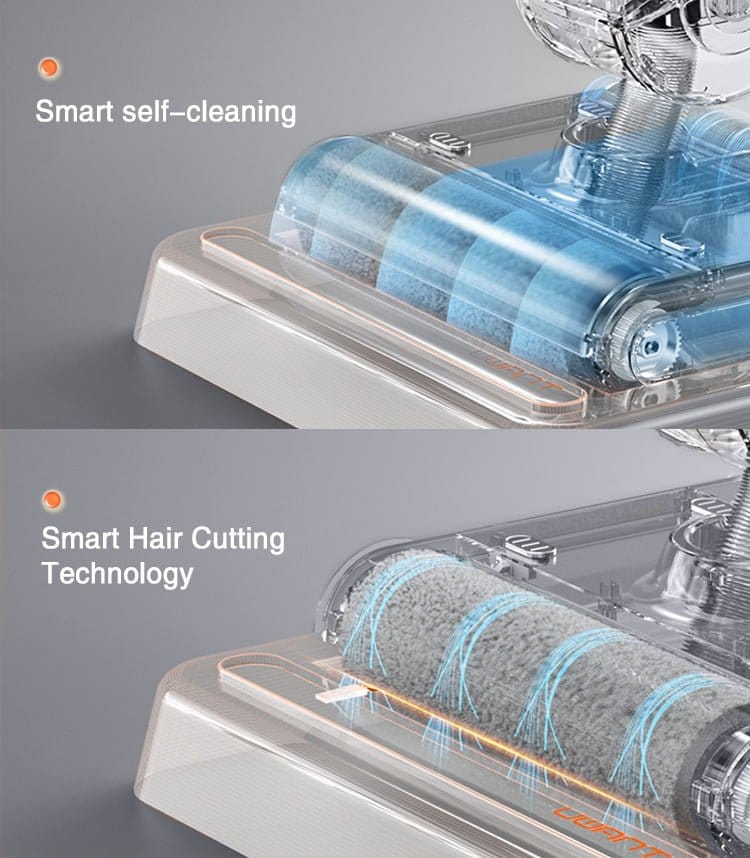 At the end of a cleaning process, the rollers are cleaned in the supplied self-cleaning station. In just 3 minutes, the rollers are cleaned with the remaining fresh water. A big advantage of the UWANT X100 over the competition is the cutting function, which frees tangled hair from the rollers. A useful feature, especially in households with animals!
Specifications
General
Brand: UWANT
Model: UWANT X100
Type: vacuum cleaner
Parameter
Leistung: 250W
Water tank: 600 ml
Battery: 8*4000mAh
Running time: approx. 44 minutes (300 sqm)
Charging time: about 3 hours
Lautstärke: 75 dB (A)
Display: Yes
Dimensions
Weight: 3,3 kg
Size: 113,9 x 28,2 x 24,6 cm
UWANT X100 reviews
German review
UWANT X100 in the TEST - A mop that can cut hair ..✂️
English review
Uwant X100 Cordless Wet Dry Vacuum Cleaner with Double Roller Brush With Self Cleaning Quick Review
User Reviews