Oclean F1 product details
Oclean is a good example that a sonic toothbrush doesn't have to cost a lot. The wide range of products from the manufacturer of dental care products includes the particularly inexpensive Oclean F1, an electric sonic toothbrush with interesting basic functions.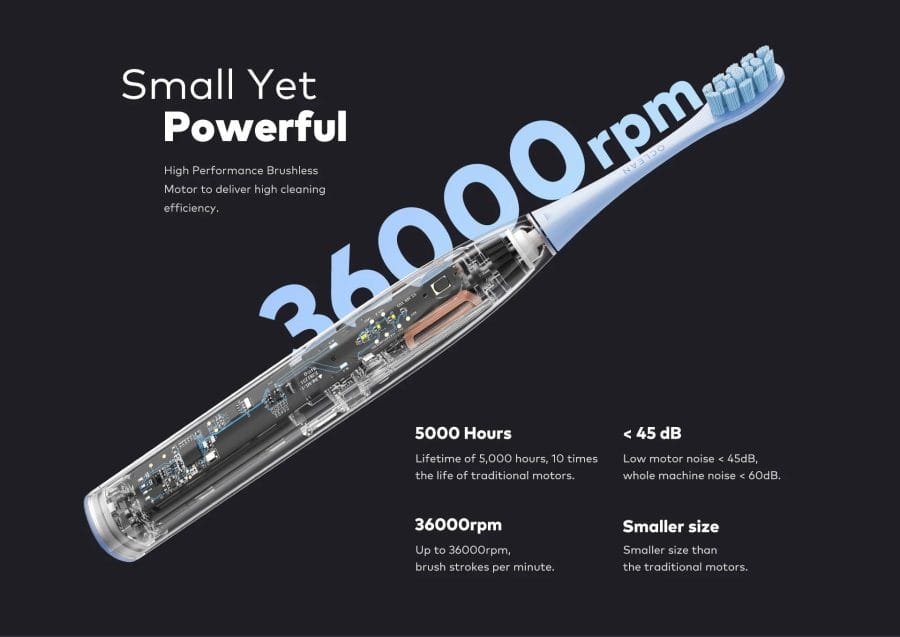 The Oclean F1 sonic toothbrush gets to work with up to 36.000 vibrations per minute. At less than 45 dB, it also remains pleasantly quiet. The motor, which by the way guarantees a running time of up to 5000 hours, was packed in an IPX7 waterproof housing. The weight of the entire toothbrush is just 98g!
A total of 3 cleaning modes are available, which are adapted to different cleaning levels (standard, whitening and sensitive). The standard level is suitable for healthy teeth. Whitening takes care of tooth discoloration and Sensitiv is particularly suitable for pain-sensitive teeth.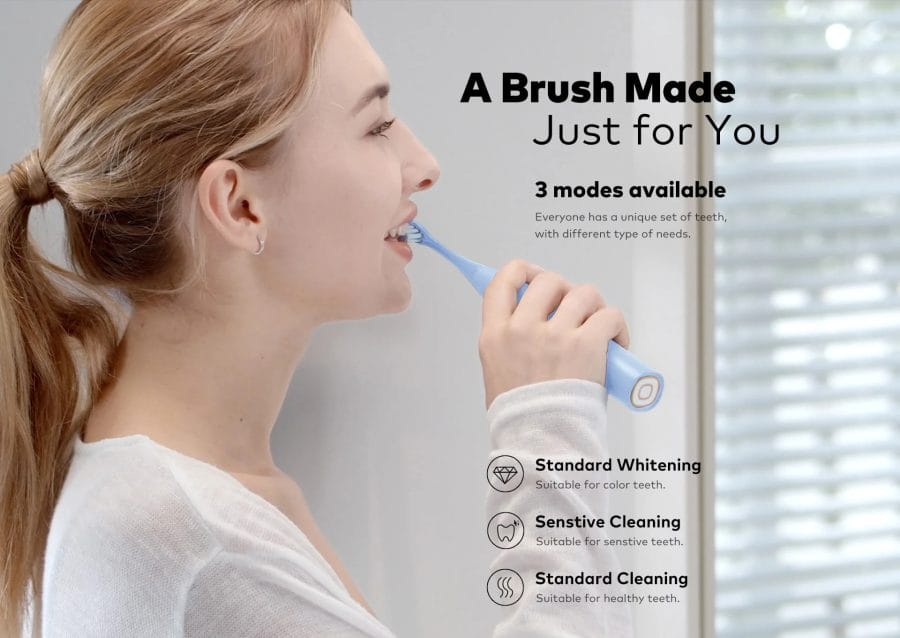 A timer ensures that cleaning is guaranteed not too short. This is clocked at intervals of 30 seconds and the cleaning process is complete after 2 minutes.
The toothbrush is compatible with most brush heads from Oclean. Gentle DuPont Tynex quality fibers are used, which effectively remove plaque and protect the gums with their rounded ends.
The brush heads can be ordered online without any major hurdles. Among other things, they are listed at retailers such as Amazon, or you can order directly from the Oclean's shop . The price per brush head is between 3 and 5 euros.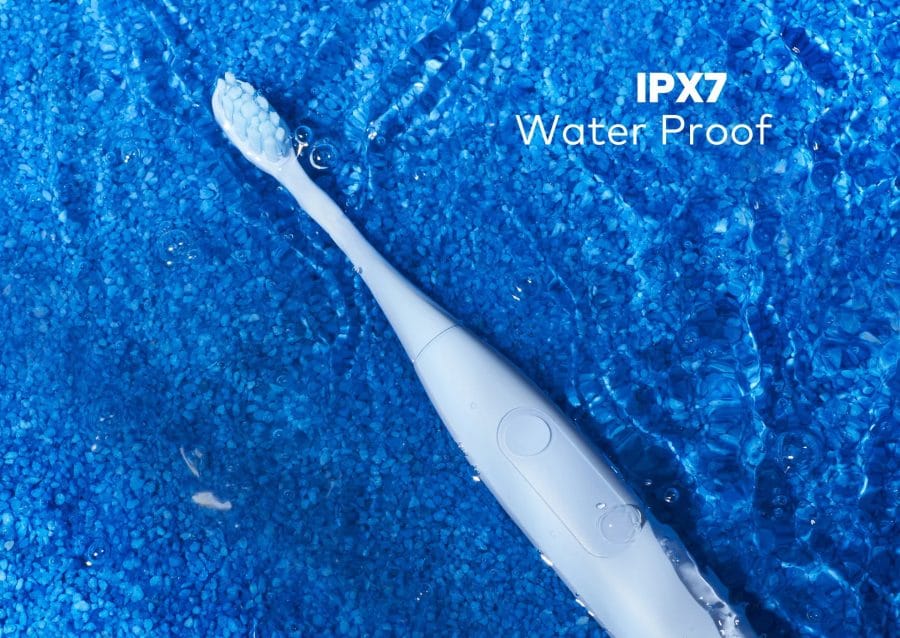 A long-lasting battery life of up to 30 days ensures that you can forget about the charger when travelling. If the toothbrush has to be connected to the power supply, it is charged inductively via a magnetic charging adapter. This takes about 2 hours. The remaining battery life can be read via a 4-stage LED display on the handle.
Specifications
data
Brand: Oclean
Model: F1
Type: Sonic electric toothbrush
Vibrations: 36.000
Intensity: 3 modes
Battery life: up to 30 days
Protection class: IPX7
Timer: 30s, 2min stop
Dimensions
Weight: 98g
Oclean F1 reviews
English review
User Reviews