Niubility B16 product details
In the last deal we already had that for you Niubility B14 e-bike presented. Now we would like to present you with the Niubility B16, another e-bike from Niubility. As the name suggests, the B16 is an electric bike with 16 inch tires. However, design and performance differ from the slightly more compact B14.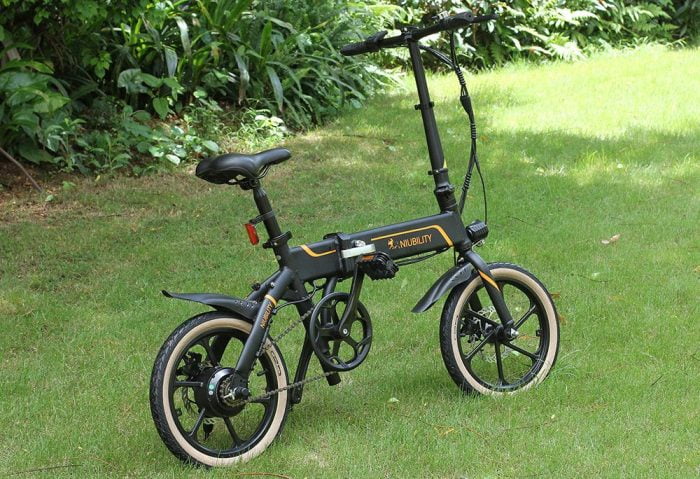 The electric motor is classified with a power of 350 watts. The battery built into the frame has a capacity of 10.4 Ah with a nominal voltage of 42V.
In combination, the Niubility B16 reaches a maximum speed of 25 km/h with a range of up to 50 km. Of course, this depends on your riding style and the mode in which you operate the e-bike. In addition to manual pedaling, you can choose between a purely electric mode (moped) and a pedelec mode. The charging time is 4-6 hours.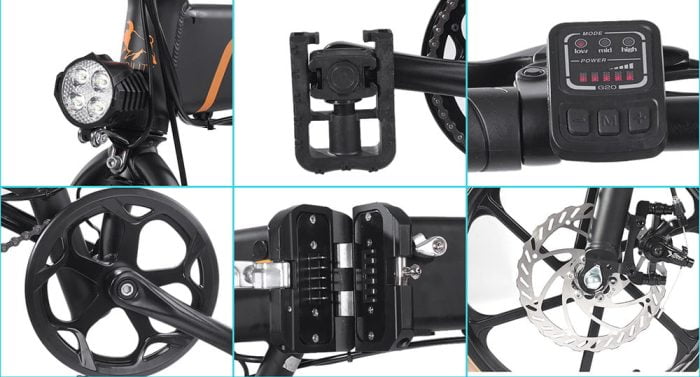 The Niubility B16 can be folded to a transportable 78 x 35 x 65 cm. There is no suspension on the front and rear axles, which is why the electric bike is mainly suitable for flat terrain. Disc brakes ensure a reduced braking distance. An LED headlight for night driving is available.
Specifications
General
Brand: Niubility
Style: B16
Type: E-Bike / Pedelec / electric bike
Leistung: 350W
Battery: 10.4Ah / 42V
Parameter
Range: 40 km (electric) to 50 km (pedelec)
Speed: 25 km / h
Incline: up to 12 °
Load capacity: max. 120kg
Dimensions
Weight: 19 kg
Size (unfolded): 137 x 24 x 113 cm
Size (folded): 78 x 35 x 65 cm
What's in the box
Contains: 1 x e-bike, 1x charger, 1x tool, 1 x English user manual
Niubility B16 reviews
User Reviews