HIMO Z20 product details
Update 26. August 2022
The official HIMO Store currently has the HIMO Z20 on offer for only 809 euros. In addition, buyers will receive an accessory package worth 187 euros free of charge with their order during the campaign period.

Simply call up our coupon and enter it in the retailer's shopping cart. Shipping is free and takes place from Germany (2-5 working days).
HIMO, a brand of the Xiaomi ecosystem, released a new electric bike in the summer of 2020. The HIMO Z20 e-bike is foldable and therefore particularly transportable. When folded, the bike measures just 86 x 74 cm. When unfolded, it grows into a fully-fledged e-bike with dimensions of 147 x 109.5 cm. The electric bike is powered by a 250 watt electric motor. Thanks to the 6-speed Shimano manual transmission, the bike can be perfectly adapted to any terrain. The range in electric mode is between 50 and 80 kilometers, depending on the mode. HIMO specifies the maximum speed at 25 kilometers per hour.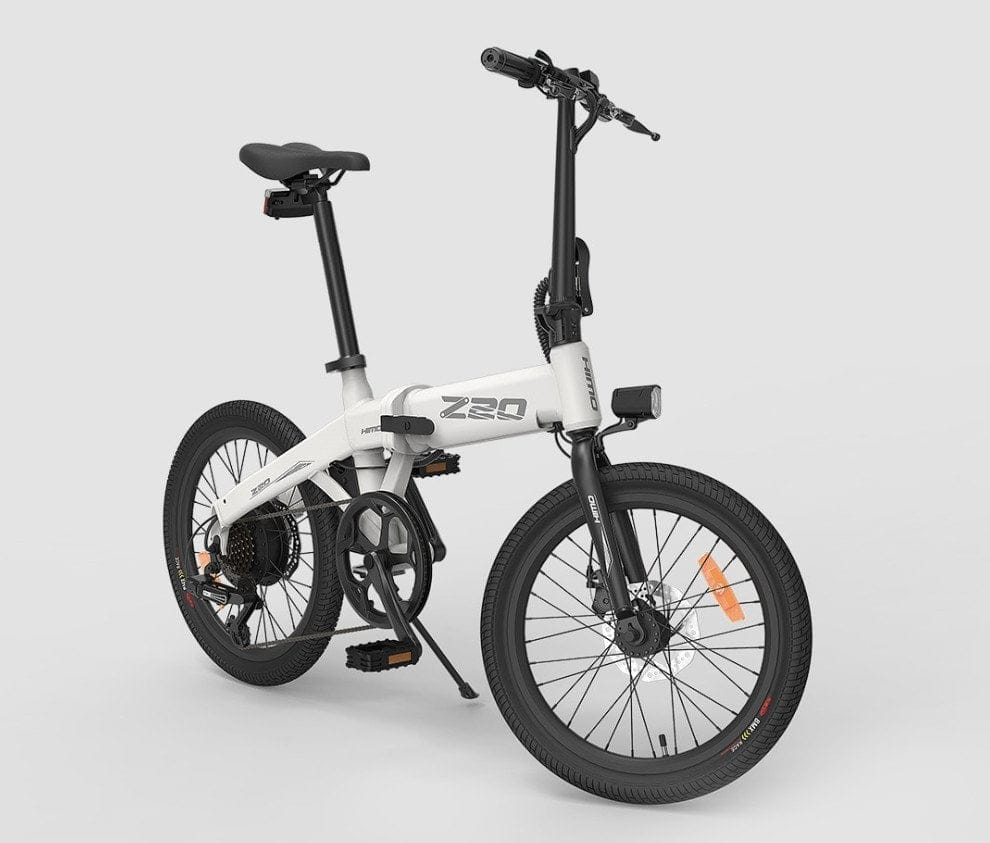 The 10 AH (36V) battery delivers enough power. A "Battery Management System" (BMS) monitors the battery and protects it in every respect from overvoltage, overheating and other dangers. The intelligent Vector Control System keeps an eye on the remaining components and presents the user with precise measurement data on driving behavior. Double disc brakes ensure more safety in road traffic. If the road surface is dry, the bike comes to a standstill after 4 meters. On a wet road after 6 meters. The energy released during braking is effectively returned to the battery (Kinetic Energy Recovery System).
Protectors, a brake light and an LED front lamp make the HIMO Z20 ready for the road. No matter whether by day or by night. According to IPX7, the e-bike is well protected against rain. The bicycle pump integrated into the saddle is practical, so you always have it at hand.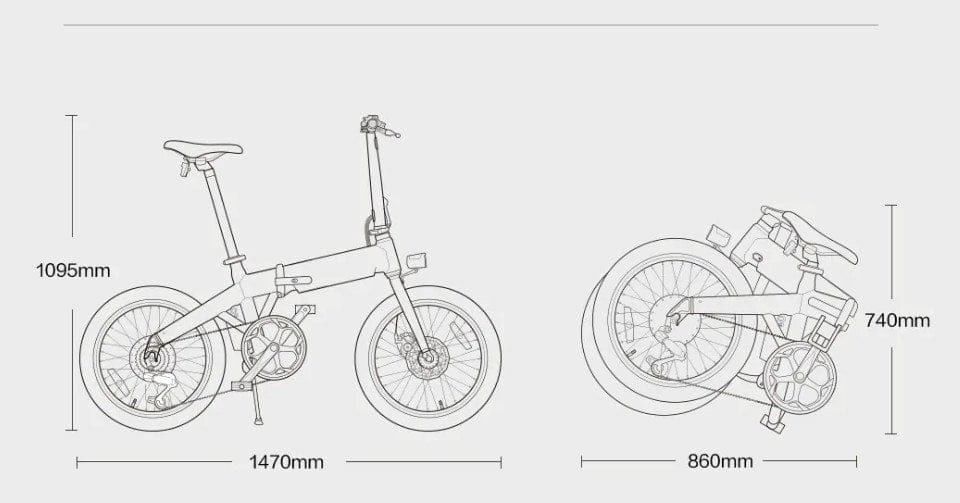 Specifications
General
Brand: HIMO
Model: Z20
Type: E-Bike / Pedelec / electric bike
Leistung: 250W
Battery: 10AH / 36V
Parameter
Range: 50 km (electric) to 80 km (pedelec)
Speed: 25 km / h
Incline: up to 20 °
Load capacity: max. 100kg
Dimensions
Weight: 21.6 kg
Size (unfolded): 147 x 61 x 109.5 cm
Size (folded): 86 x 61 x 74 cm
What's in the box
Includes: 1 x e-bike, 1x tool, 1 x English user manual
HIMO Z20 reviews
User Reviews
HIMO Z20
Very happy with the HIMO Z20
I've had the HIMO Z20 for about a month now. The bike arrived already assembled and only had to be folded out. Tightened the screws and off we went. I particularly like the driving behavior. Although the e-bike is very small, you can also ride it long distances. I myself use it in the city to get from A to B. The integrated lock is an advantage. The wear is low. After a month there were still no problems. So far everything is TOP!
HIMO Z20 price comparison