Hubsan ZINO Pro product details
Update 10. December 2020
Gearbest currently offers the ZINO Pro drone with an additional transport bag and 2 spare batteries for only 325 euros. Simply call up the discount code above and enter it in the shopping cart. Shipping is free of charge from the EU warehouse.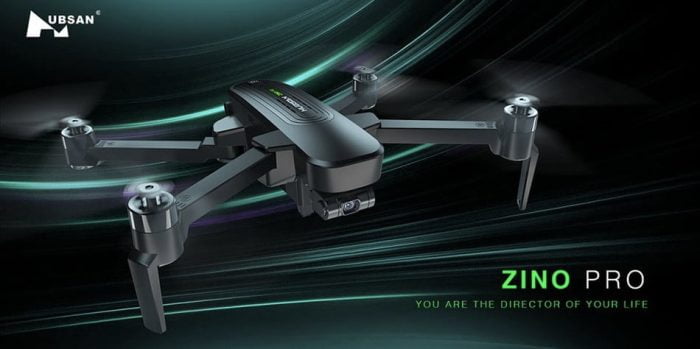 The Hubsan ZINO Pro is a foldable drone, similar to the DJI Mavic Pro. When folded, the quadcopter measures just 187 x 104 x 90mm and is therefore not an obstacle even when traveling. Unfolded and ready to fly, the drone grows to 304.6 x 252.4 x 90mm. With a take-off weight of 700g, the ZINO Pro is comparatively heavy, which is why the drone regulations that apply there must be observed depending on the country.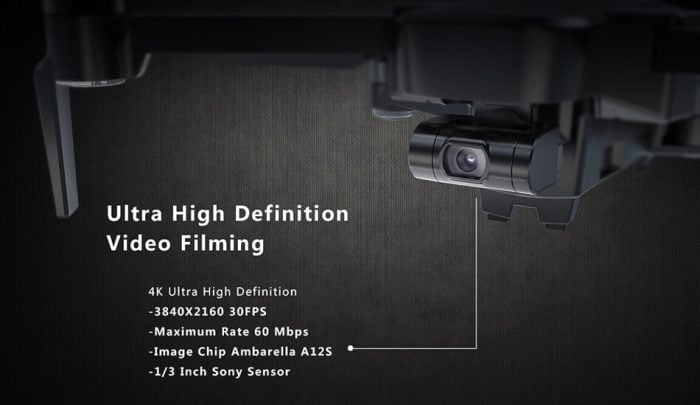 The camera is a 1/3 inch Sony image sensor. Optionally, the lens can be fitted with ND filters. An Ambarella A12S image processor is responsible for image processing. The combination of the two enables high-resolution 4K video recordings with up to 30 frames per second and 60 Mbps bit rate. The recordings are stabilized with the help of a mechanical 3-axis gimbal. Special recording modes in the form of quick shots (tracking, panorama, photo sphere) can be called up at the push of a button.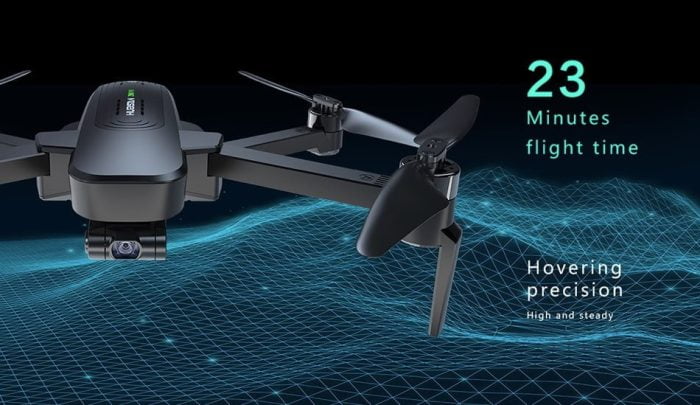 An HD live image can be transmitted to the remote control or the smartphone connected to it via a 5.8 GHz connection. The maximum flight and transmission range is 4 kilometers (LEAS 1.0). The Hubsan ZINO Pro is equipped with several sensors and GPS so that the flight is safe and even beginners are able to control the drone. A return-to-home function brings the drone safely back to its starting position. The maximum flight time is 23 minutes.
Specifications
General
Brand: Hubsan
Model: ZINO Pro
Type: drone / quadcopter
Parameter
Image sensor: 1/3 ″ Sony 12MP
Image processor: Ambarella A12S
Resolution: 3840 x 2610 30fps
Stabilization: 3-axis gimbal
GPS: Yes
Flight range: up to 4km
Connection: 5.8 GHz
Battery: 11.4V 3000mAh 3S
Flight time: up to 23 minutes
Dimensions
Weight: 700g
Size (folded): 187 x 104 x 90mm
Size (unfolded): 304 x 252 x 90mm
Hubsan ZINO Pro reviews
Review in German
DJI Mavic Mini Alternative Hubsan Zino Pro test: photo, video, flight time, range
Review in English
Hubsan Zino Pro Long Range FPV Camera Drone Flight Test Review
User Reviews
Hubsan ZINO Pro price comparison