GOGOBEST GM28 product details
The GOGOBEST GM28 e-bike is ready to revolutionize urban transport. With its sleek design and impressive engineering, it might just be the bike urban commuters have been waiting for.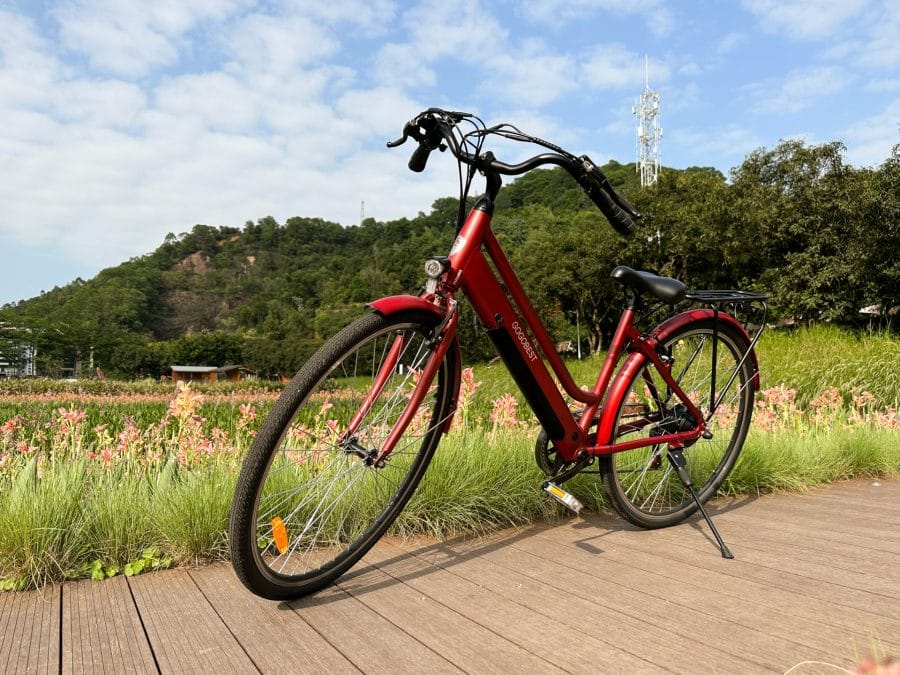 As a step-through, the GM28 enables a comfortable, deep step-in. Ideal for those who are not so flexible or simply do not feel like acrobatic maneuvers to get on the bike. With a frame size of 187 x 65 x 105 centimeters, the e-bike is suitable for body sizes from 155 to 185 centimeters. The e-bike comes in the chic color variants of white, red and grey.
The GOGOBEST GM28 is powered by a 350 watt rear wheel hub motor. The hub motor has established itself as a solid, reliable option for e-bikes. With its efficiency, quiet operation and low maintenance, it is an attractive choice for many drivers. For the driver, a torque of 44 Nm translates into a fluid, dynamic driving experience.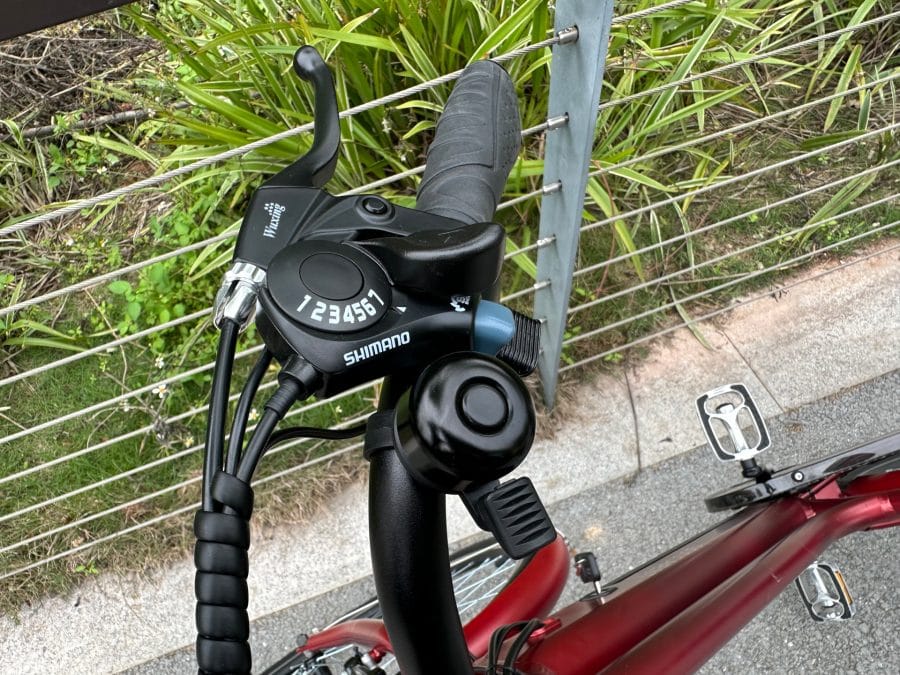 With a capacity of 10.4Ah, the battery offers enough juice for longer tours or commuting in the city. According to GOGOBEST, a range of up to 80 kilometers is possible. The 36-volt voltage provides powerful support when pedaling, which is particularly noticeable on climbs or in strong headwinds. The battery can be removed for charging. Charging takes 5-6 hours.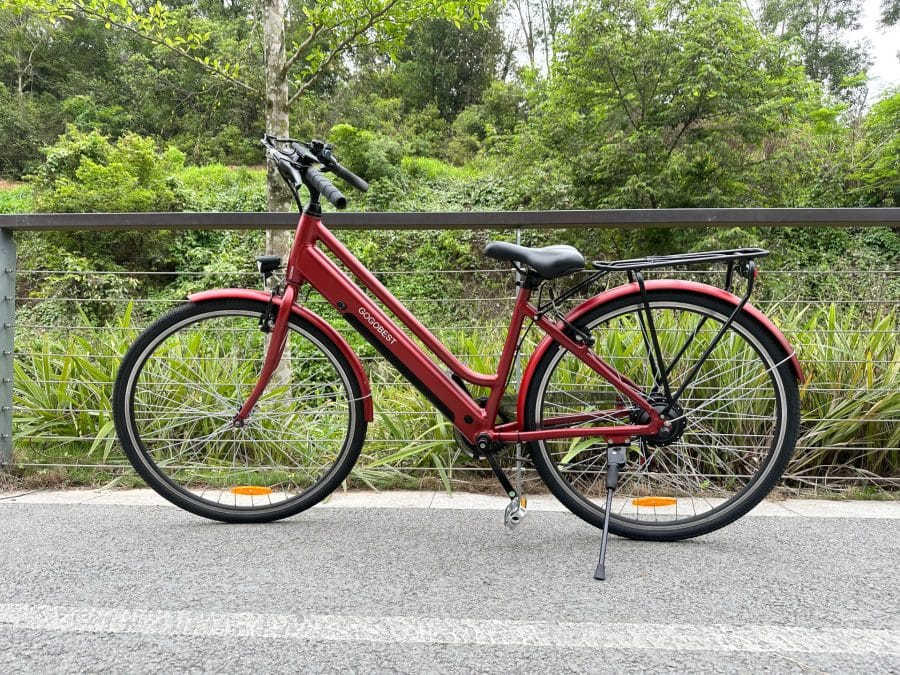 What else does the GOGOBEST GM28 offer? Well, there's a Shimano 7-speed shifter. With seven gears, this Shimano shifter offers enough choice to make the riding experience pleasant both in the city and in the country. The e-bike also has mechanical disc brakes, a luggage rack with a load capacity of 25 kilograms and an ergonomically shaped handlebar for more comfort.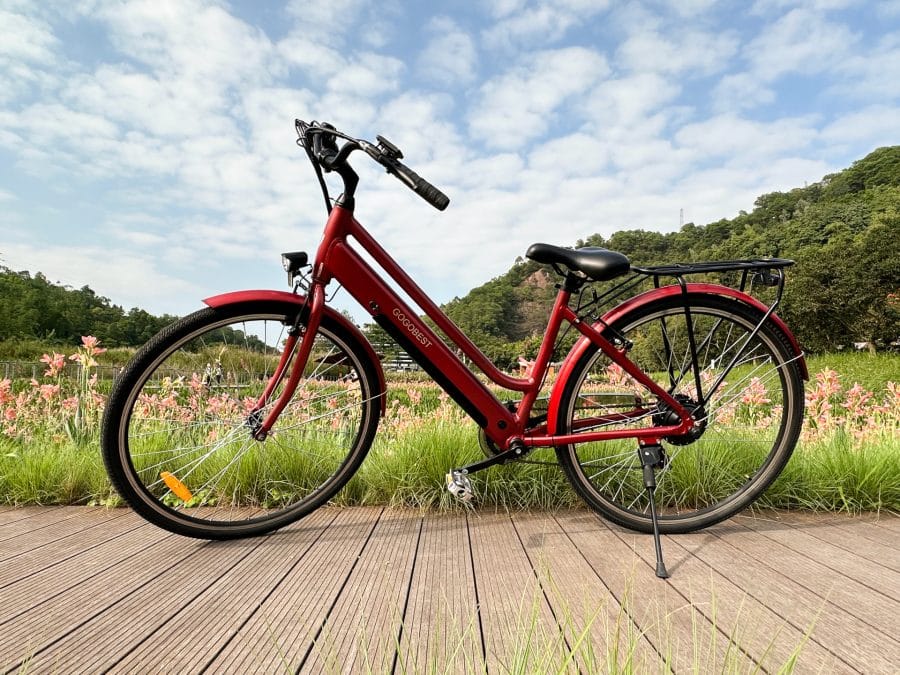 Specifications
General
Brand: GOGO BEST
Model: GM28
Type: E-Bike / Pedelec / electric bike
Leistung: 350W
Engine: hub motor
Torque: 44 Nm
Battery: 36V 10.4Ah
Parameter
Range: up to 80 km
Speed: 25 km / h
Incline: up to 30 °
Load capacity: max. 120 kg
Dimensions
Weight: 33,5 kg
Size: 187 x 65 x 105 cm
What's in the box
Includes: 1 x e-bike, 1x tool, 1 x English user manual
GOGOBEST GM28 reviews
No reviews available yet!