Lenovo XiaoXin Pad Pro product details
Update 08. September 2021
Banggood has the Lenovo XiaoXin Pad Pro Tablet on offer for an unbeatable 338 euros. Simply call up the discount code above, put the product in the shopping cart at Banggood and enter the code there. Shipping is carried out directly from the EU warehouse, so there are no additional costs!

One of the best Android tablets of its time and price range is the Lenovo XiaoXin Pad Pro. In Germany, the tablet was released under the name Lenovo Tab P11 Pro, but costs a good bit more at just under 480 euros, which is why it is definitely worth importing.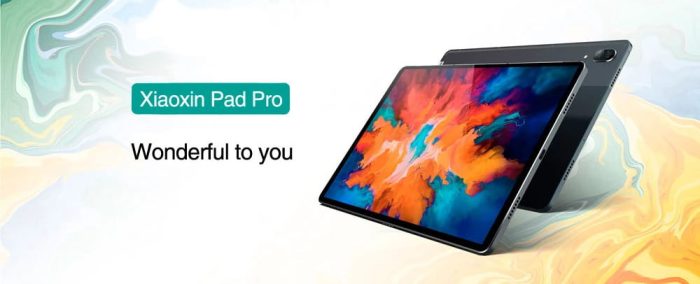 Highly praised in reviews, Lenovo presents an 11.5 inch tablet with a high-resolution AMOLED display and a powerful Snapdragon 730G chip. You can also set crisp colors, almost infinite contrasts and high image sharpness (2560 x 1600) on the display. Film lovers will get their money's worth with the 16:10 aspect ratio, the DCI-P3 color space coverage and the Dolby Atmos compatible speaker system from JBL. The Widevine L1 DRM required for Netflix HD, Disney + and Prime Video is available. This enables streaming in high resolution.
But the tablet also has a lot to offer for just surfing the web or working. The Snapdragon 730G chip delivers enough performance in everyday life and when gaming. The Adreno 618 graphics unit can even handle demanding mobile games. There is also 6GB RAM (LPDDR4X) and a 128GB data memory (UFS2.1), on which most apps, films, photos and documents can be stored. Incidentally, the Lenovo XiaoXin Pad Pro can also be operated with a stylus, and there is also an attachable keyboard as a separate accessory. This turns the tablet into a real workspace.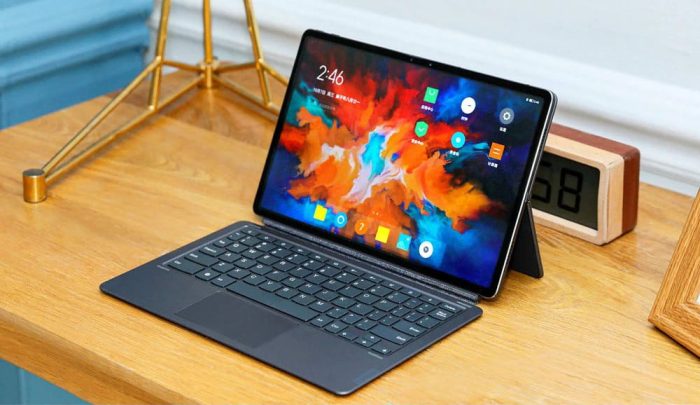 The Lenovo XiaoXin Pad Pro is delivered with Android 10. At least one update to a higher version is common at Lenovo, which is why Android 11 is to be expected. When it will happen is not yet known. Otherwise, the XiaoXin Pad Pro offers an 8600 mAh battery with 20W fast charging function, two 8MP Fromt cameras and a 13MP + 5MP main camera. The tablet is well equipped for video telephony and the odd snapshot.
Lenovo XiaoXin Pad Pro reviews
Lenovo XiaoXin Pad Pro / P11 Pro Review This One's AWESOME!
User Reviews
Lenovo XiaoXin Pad Pro price comparison