Alldocube X Neo product details
Today we have an interesting tablet deal for you. The Alldocube X Neo is a 10.5 inch Android tablet with 4G cellular support. The display is of the Super AMOLED type. Prepare yourself for crisp colors and an almost infinite contrast. The resolution reaches a sharp 2560 x 1600 pixels, which is why the tablet is particularly suitable for games and films. The DCI-P3 color space commonly used in the film industry is largely covered.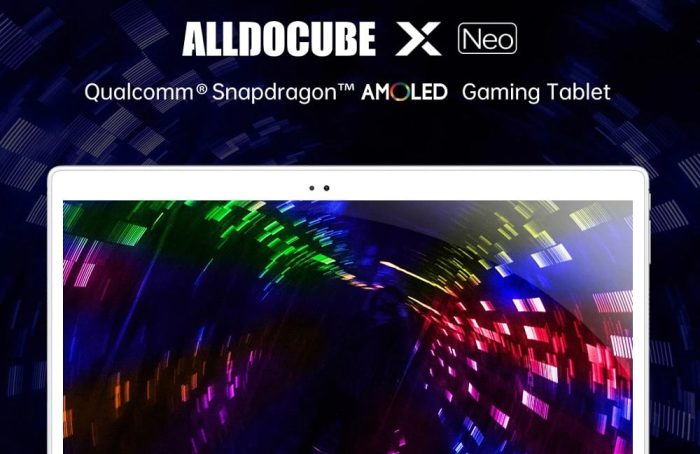 The Qualcomm Snapdragon 660, which is supported by 4GB RAM and 64GB internal storage, promises sufficient performance in everyday life. Gamers get their money's worth thanks to the Andreno 512 GPU. Even demanding mobile games can be played with it. WLAN is supported on 2.4 GHz and 5 GHz. Bluetooth is available in version 5.0. With the help of the integrated 4G modem, you can comfortably surf the web with your tablet on the go. The dual SIM slot offers space for two nano SIM cards.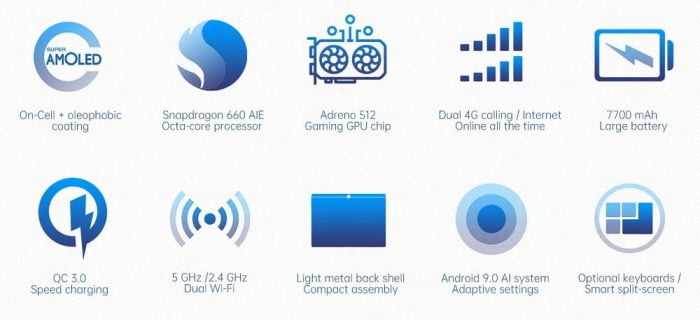 There is an 8 MP main camera on the back of the Alldocube X Neo. A front camera for selfies or video calls is also available. This resolves with 5 MP. The ports include a USB-C port, a headphone jack and an SD memory card slot.
An attachable keyboard is offered as a separate accessory. The battery with 8000 mAh capacity supports Qualcomm's Quick Charge 3.0 fast charging standard and is charged within a few hours. The duration is 1-2 days, depending on the respective use.
Alldocube X Neo reviews
Samsung SAMOLED Android 9 Tablet - Alldocube Neo X Review
User Reviews
Alldocube X Neo price comparison