Jumper EZBOOK X4 - 14 inch notebook with Gemini Lake
The EZBOOK X4 jumper is the 2018 successor to the Jumper EZBOOK 3L Pro notebook. Belonging to the low-budget notebooks, it relies on the new Intel Gemini Lake N4100 processor, which can expect a decent workload. What else is there, you will find out in the following article!
Overview
Display
Display type: TN
Resolution: 1920 x 1080
Diagonal: 14 inches
Performance
CPU: Intel Celeron N4100
GPU: Intel UHD Graphics 600
RAM: 4GB DDR4L RAM
Internal memory: 128GB M.2 SSD
Connections
2x USB 3.0
1x Micro HDMI
1x headphone jack
1x Micro SD Memory Slot
Accumulator
Capacity: 9600 mAh
other
WiFi: dual-band AC WiFi
Bluetooth: BT 4.2
Size: 33.30 x 22.00 x 1.30 cm
Weight: 1.36 kg
Jumper ECZBOOK X4
Intel Gemini Lake processor
At the end of 2017 Intel has given the go-ahead for processors of the Gemini Lake series. In early June is with the Jumper ECZBOOK X4 one of the first notebooks with the new one Intel Gemini Lake N4100 appeared. Like the "Apollo Lake" predecessor series, the system-on-chip (SoC) will be available in the 14 nm method made.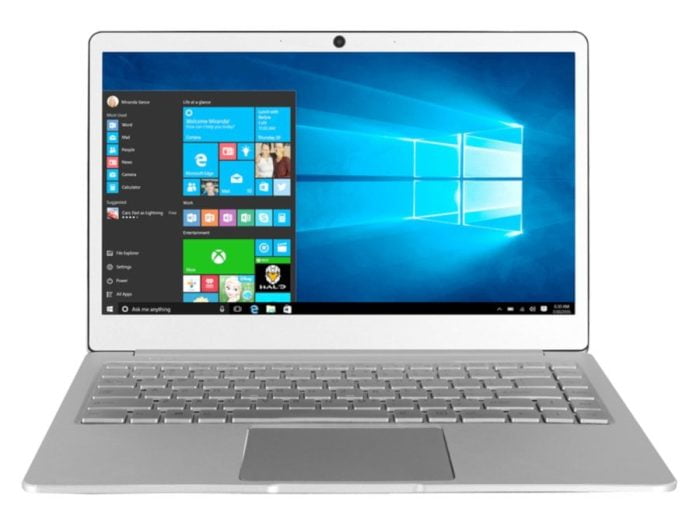 Im basic clock The 4 cores of the processor reach a clock speed of 1.1 GHz. in the Burst A maximum clock rate of 2.4 GHz is achieved. Compared to last year's Intel Apollo Lake N3450 EZBOOK 3L Pro, the new N4100 SoC promises a little more power through a 200 MHz higher burst clock. Ultimately, however, the cooling performance of the EZBOOK X4 is decisive. Here it will have to show how much Jumper has the SoC under control.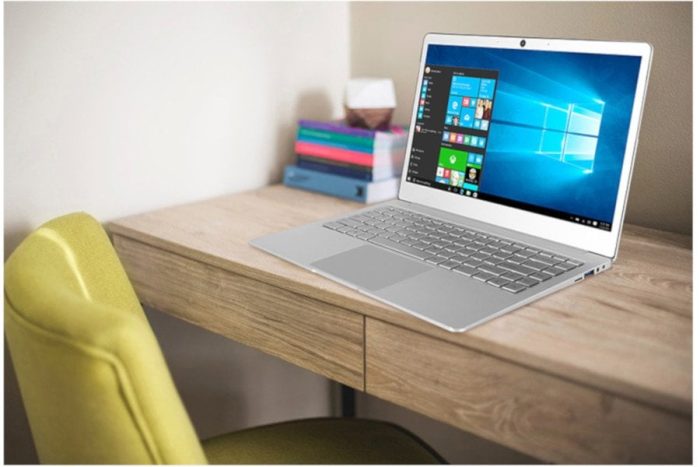 The storage facilities amounts to one 4GB DDR4L memorywhich can be extended up to 8GB. As data storage is a 128GB SSD installed. The SSD is of type M.2 and thus most likely interchangeable. The processor graphics the SoC bears the name "Intel UHD Graphics 600", One or the other game, the GPU should be quite grown. Of course, VP9 and H.265 video decodes the GPU at the hardware level.
Design and display
With Dimensions of 33.30 x 22.00 x 1.30 cm and a Weight of 1.36 kg the notebook is comparatively compact. The case material is jumpered again Aluminium, A special design feature is the Illuminated chiclet keyboard with 20 mm Keycaps, As with the previous models, the notebook is only available with a US keyboard layout. Below the keyboard is typically a trackpad. The lateral ones connection options These include two USB 3.0 jacks, a micro HDMI jack, a MicroSD memory card slot, an 3.5 mm jack audio jack, and a DC power input.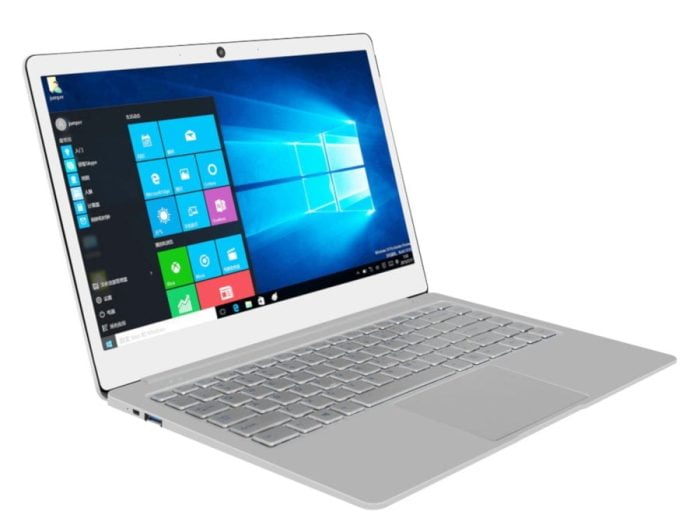 Display solve one Diagonal of 14 inches in Full HD (1920 x 1080 pixels) on. The Panel is from Type "TN", Disadvantages of this type of panel over the commonly used IPS / VA panels are lower viewing-angle stability and less accurate color reproduction. Probably jumper has decided for cost reasons for a TN panel, because they are much cheaper to produce. The display border is moderate 8 mm. Above the display is a 2 megapixel front camera, Two additional ones Microphones make it possible to use the laptop also for (video) telephony.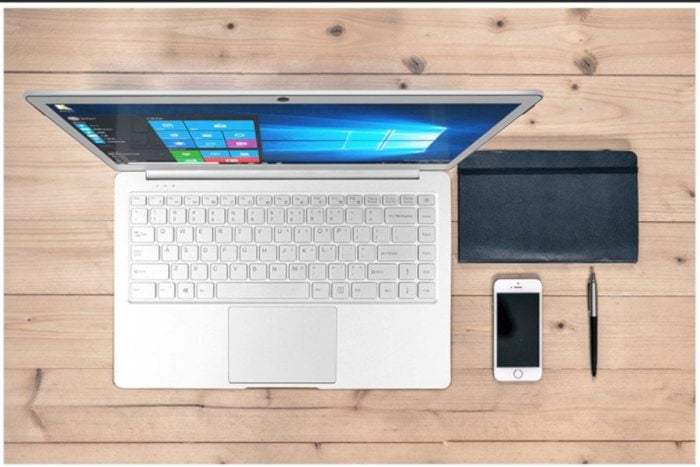 Battery and others
The Accumulator has a capacity of 9600 mAh, Experience has shown that under normal conditions of use, the duration should be at least 5 hours. Windows 10 is already preinstalled as operating system. The wireless transmission takes place with the help of Dual Band AC WiFi and Bluetooth 4.2.
Price and availability
The jumper EZBOOK X4 notebook is available immediately and priced at about 250 €. Once we have a test copy, of course, follows a detailed review!
Price too high? Use our price alarm clock!
Prices last updated on: April 5st, 2020 05:03