Dream L10 Prime
In times when cleaning robots often exceed the budget with four-digit prices, the Dreame L10 Prime stands out as a cheap insider tip. But cheap doesn't mean inferior: The inexpensive Dreame power pack promises top quality and functionality.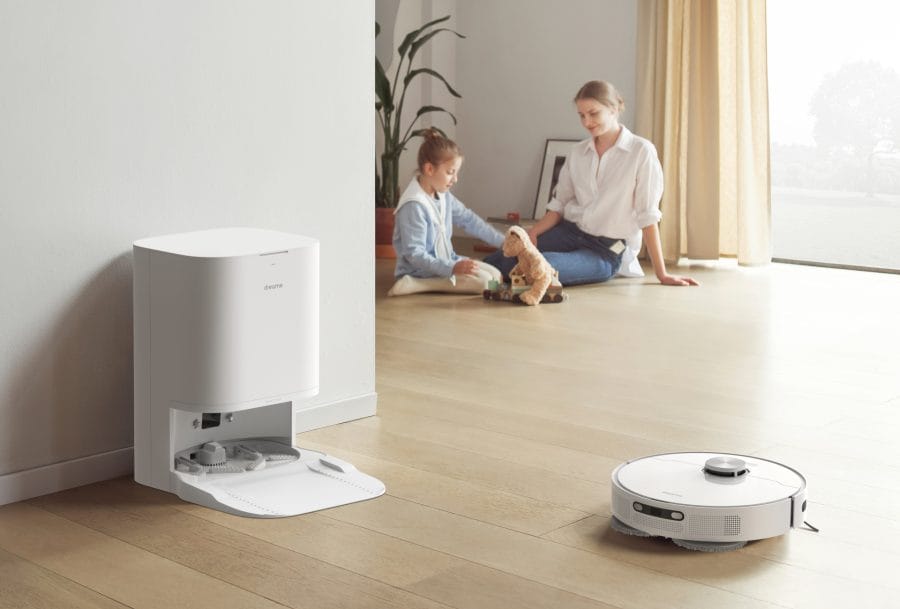 The Dreame L10 Prime goes beyond the tasks of a conventional vacuum cleaner. It inherits the Dreame W10, which combines suction and mopping in one device. The highlights of the device at a glance:
Surface adaptation : On carpets, it deftly lifts its mops by 7 millimeters, making wet stains a thing of the past.
Mop technology : Thanks to rotating mops, which it presses firmly against the floor, it gets rid of stubborn dirt.
Large water tank : An impressive 2,5 liter water tank means less refilling and thanks to the robot tank's self-filling function, cleaning is autonomous.
Suction power: With 4000 pascal suction power and an innovative rubber roller that rarely catches hair, it declares war on dirt.
Intelligent navigation: LiDAR technology allows it to move elegantly through the room and precisely detect obstacles.
However, the L10 Prime also has a small limitation: there is no automatic suction function for the dust container. But he has an ace up his sleeve and can clean and even dry his mops independently, which makes handling much easier.
From August 8, 2023, those interested can get the Dreame L10 Prime for 599 euros Amazon to back up. With its efficiency and user-friendliness, it is guaranteed to impress many households.
Source: Press Release