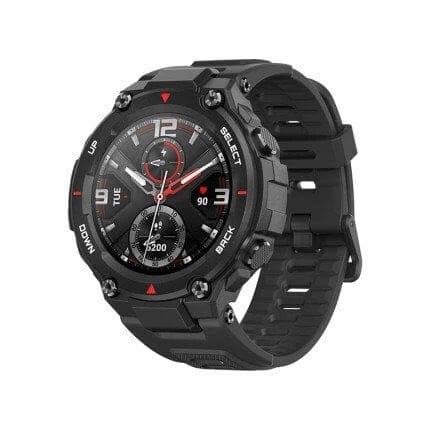 Amazfit T-Rex Smartwatch for € 120
With this Gearbest Offer you can buy the Amazfit t-rex Smartwatch for only 120 € instead of 140 € to buy! The dispatch takes place directly via priority line within 10-14 working days. There are no additional costs for this item.
Amazfit T-Rex product details
Huami can also be outdoor and has the right one for it Amazfit t-rex brought on the market. The T-Rex is aimed at all sports enthusiasts who need a somewhat more robust smartwatch. The solid plastic housing held by four screws is striking 1.3 inches AMOLED display surrounds. According to Huami, the smartwatch is waterproof (5ATM) and withstands even extreme temperatures from -40 ° C to 70 ° C. The particularly wide silicone bracelet is flexible and robust at the same time. The smartwatch is available in black, gray, khaki and camouflage.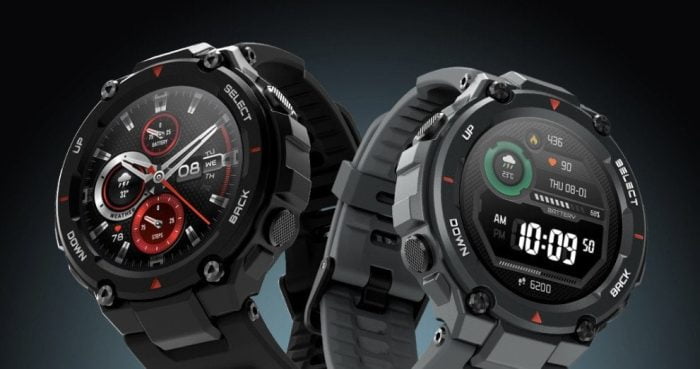 The smartwatch can be operated primarily via the touch display and the side control buttons. The functions are identical to the other Amazfit watches. The Amazfit T-Rex also uses the proprietary Amazfit OS. Expect the wearer 14 sports modes, a notification function, a weather function, an alarm clock, a timer and a countdown. Unfortunately, there are no special outdoor functions.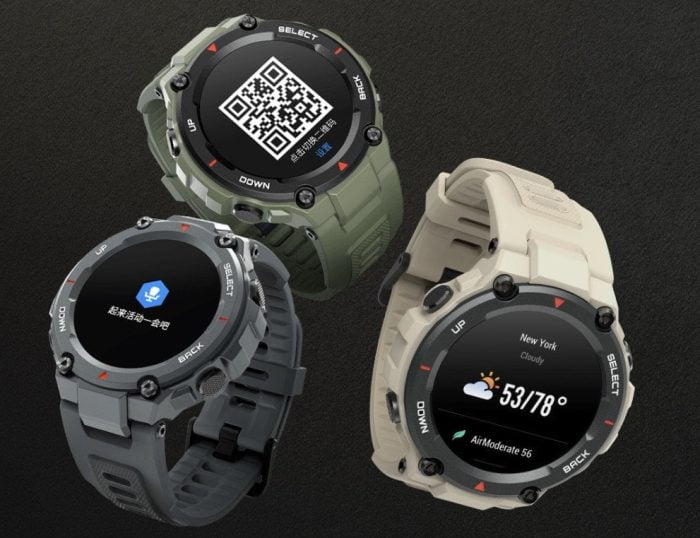 The heart rate measures BioTracker PPG heart rate monitor. The T-Rex picks up for precise tracking of daily activities GPS back. The average battery life (390 mAh) is approximately 20 days. The battery even lasts for 2 months in standby.
Specifications
data
Brand: Huami
Model: Amazfit T-Rex
Type: outdoor smartwatch
Display: 1.3 inch AMOLED 360 x 360
OS: Amazfit OS (Android and iOS)
Heart rate: Yes
GPS: Yes
Battery: 390 mAh
Dimensions
Weight: 58g
Size: 47.7 47.7 x x 13.5 mm
User Reviews
Amazfit t-rex
Overall rating:
(1 reviews)
Write a Review
Super smartwatch in the design of a GShock watch.
Amazfit T-Rex price comparison
Price too high? Use our price alarm clock!
Prices last updated on: 18. September 2020 02: 43