Kospet MAGIC 2S product details
Update 26. November 2020
Gearbest has lowered the price for the Kospet Magic 2S again. The smartwatch is now available for a particularly low price of 19,70 euros.

There's a new Kospet smartwatch! The Kospet MAGIC 2S is an improved version of the Kospet MAGIC 2. The differences are in the details. We'll go into exactly where in this short teaser.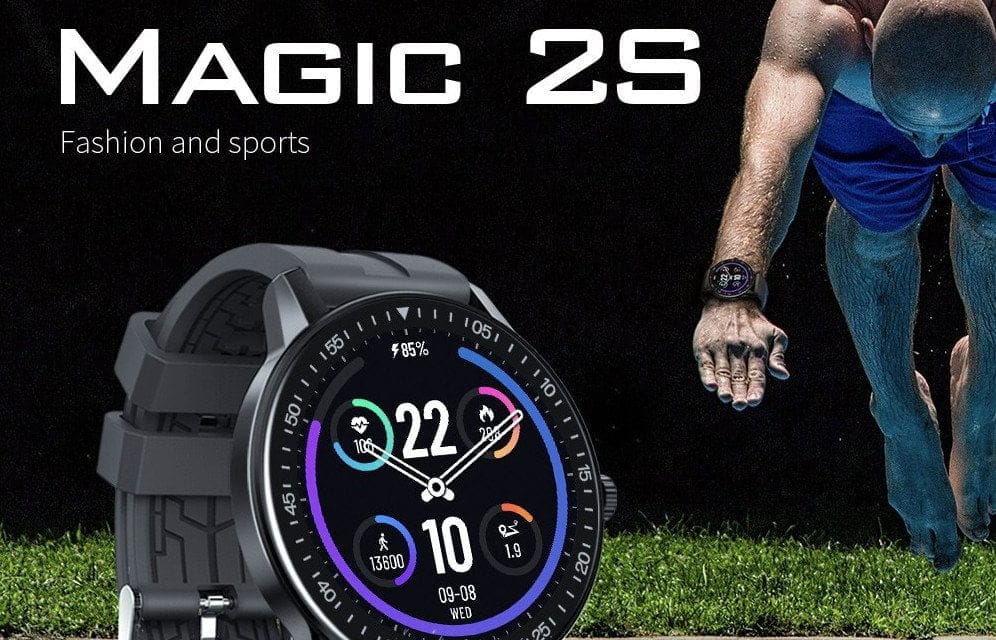 Both smartwatches are visually identical. A round 1.3 inch TFT display with 360 x 360 pixel resolution is installed. The watch case is made of sturdy aluminum, which, in accordance with protection class IP67, also withstands water up to 3 ATM. Tempered 2.5D curved glass not only adds to the look, but also ensures that the watch remains more legible outdoors.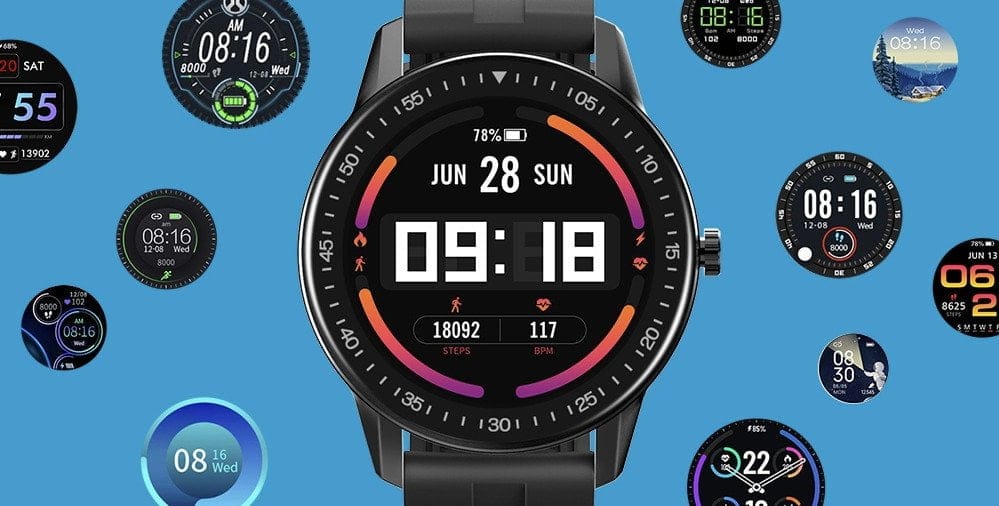 For more individuality, the watch faces can be exchanged as required. Five watch faces are already on the smartwatch, and your own creations can be conveniently loaded onto the watch. A heart rate sensor is located on the underside of the housing. It is also possible to measure the blood oxygen content (SpO2).
The difference between the Kospet MAGIC 2S and the Kospet MAGIC 2 depends on the built-in hardware and software. The Kospet MAGIC 2S has an RTL8762C chip built in, which relies on the current Bluetooth 5.0 connection standard for the connection between smartwatch and smartphone. In contrast to Bluetooth 4.0 of the previous models, Bluetooth 5.0 enables a greater range and a more stable connection. On the software side, the MAGIC 2S offers up to 40 sports programs. Each of these programs is tailored to the different activities. In the previous models, only 30 sports programs were supported. Programs such as golf, kickboxing, rugby and karate have also been added.

The data is synchronized via the FFit app, which is available for both Android and iOS devices. Other functions, such as an alarm clock, a sleep monitor or a notification function, are integrated into the software. The 200 mAh battery lasts 6-8 days on average. Up to 30 days are even possible in standby.
Specifications
data
Brand: Kospet
Model: Kospet MAGIC 2S
Type: smartwatch
Display: 1.3 inch TFT 360 x 360
Waterproof: IP67
Temperature: no
Heart rate: Yes
Pedometer: Yes
Sleep Monitor: Yes
Bluetooth: 5.0
GPS: No.
OS: Android and iOS
Battery: 200 mAh (5-7 days)
Dimensions
Weight: 60g
Size: 3.50 x 4.15 x 1.10 cm
Kospet MAGIC 2S reviews
There is currently no review of the smartwatch.
User Reviews
Kospet MAGIC 2S price comparison