Flexibility meets performance
E-bikes are becoming an increasingly popular mode of transportation for good reason, being an energy efficient and environmentally friendly alternative to conventional modes of transport, especially for short distances in urban areas.
With this in mind, PVY has introduced the Z20 Pro e-bike – a robust and versatile 20-inch folding bike that's compact design makes it ideal for both urban commutes and the occasional trip to the campsite.
PVY Z20 PRO | Affordable 20" foldable eBike
The PVY Z20 Pro is powered by a powerful 250 watt rear wheel hub motor that generates a torque of 50 Nm. It thus meets the typical requirements of a city e-bike and enables comfortable movement in urban terrain. Slight inclines, stop-and-go traffic and longer distances become an effortless routine.
In accordance with EU directives, the PVY Z20 Pro does not exceed the maximum speed of 25 km/h. An important prerequisite for being legally on the roads in Europe. But for those who move outside the strict EU e-bike regulations, the PVY Z20 Pro offers additional flexibility. By unlocking the motor, a speed of up to 32 km/h is possible.
Robust, mobile and long range
The aluminum alloy frame promises durability even against harsher weather conditions. The e-bike can be folded centrally, which means it can be stowed in the trunk of the car or parked in the office to save space. A very attractive feature, especially for commuters.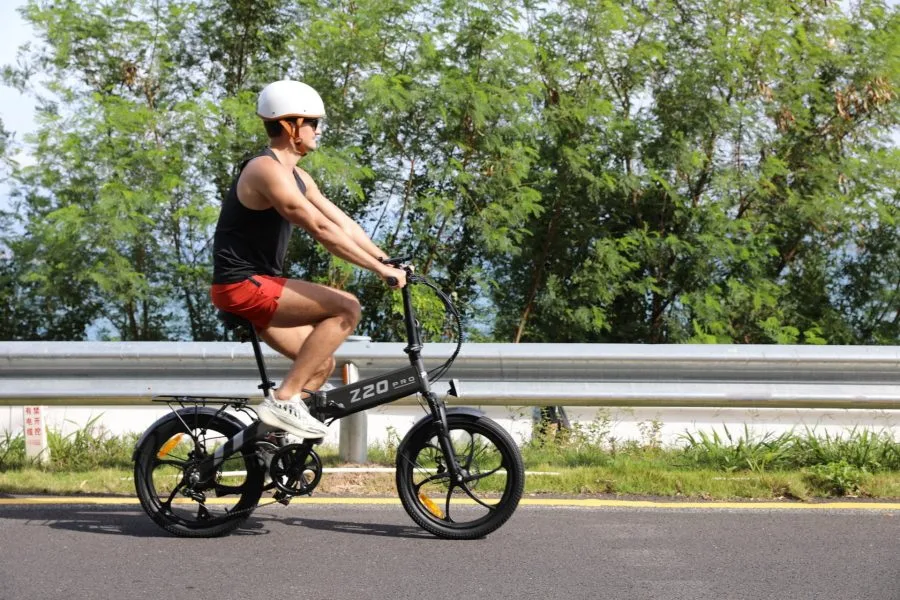 In addition to its mobility, the Z20 Pro also impresses with its battery power. The removable 36V 10,4Ah battery enables a range of up to 80 kilometers and a charging time of 5 to 6 hours. With the Shimano 6-speed gear system, you can also cycle without an electric motor.
Safety and EU compliance
Riding on the Z20 Pro is enhanced with a range of comfort and safety features. A suspension fork ensures stable contact even on uneven ground, and mudguards on the front and rear wheels allow for a splash-free ride in the rain.
An LCD display on the handlebar provides information about speed, gear and remaining battery while riding. PVY also sets standards in terms of conformity: The e-bike is CE-certified and thus has a quality feature that is not always common with inexpensive folding bikes from the Far East.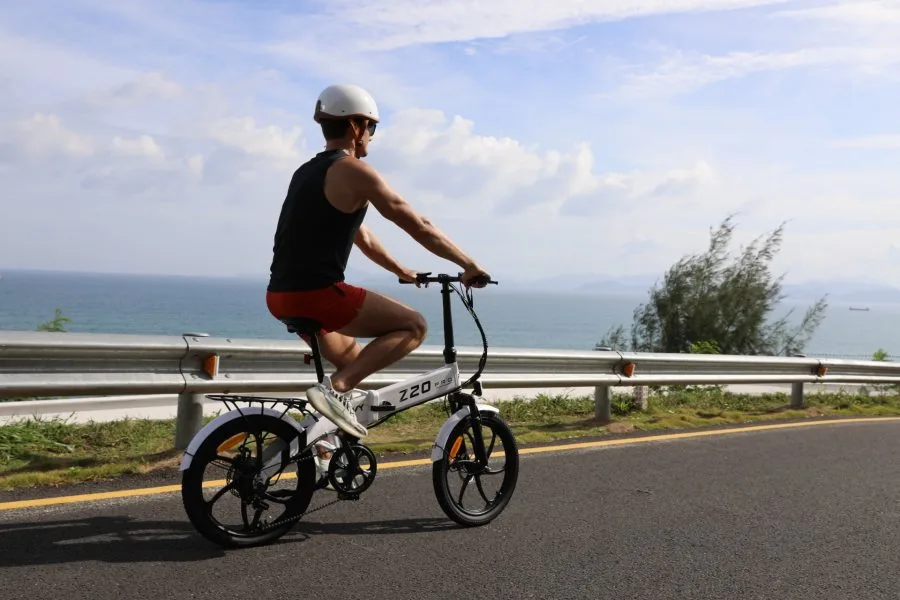 Price and availability
The PVY Z20 Pro is available now. It is offered in the colors gray and white and is available at the introductory price of 739 euros in the manufacturer's shop ( Link ) available. The award underscores PVY's commitment to providing quality e-bikes at affordable prices.
In addition, you can save another 50 euros with our discount code TE50. Simply enter the code in the shopping cart.
For more information about the PVY brand, visit:
PVY website: https://www.pvybike.com/
PVY Facebook: https://www.facebook.com/groups/554537546656205
Source: Press Release