A giant in terms of battery capacity
The Chinese manufacturer OUKITEL is entering a new level of incomparable battery capacity with the WP19. With an impressive 21.000 mAh battery that makes you think more of a power bank than a smartphone, OUKITEL promises intensive use of up to a week without recharging.
For comparison: normal smartphone batteries usually have a capacity between 3.000 and 5.000 mAh, which usually have to be charged every two days.
Robustness in every respect
However, the exceptionally high battery capacity of the WP19 has an impact on the size and weight of the smartphone. With a thickness of 27,6 millimeters and a weight of 570 grams, it is significantly more massive than an average smartphone.
Nevertheless, thanks to its robust construction, which meets IP68, IP69K and MIL-STD-810H standards, it is dust and waterproof and ideally protected against falls and impacts. This makes it the perfect choice for demanding environments where traditional smartphones might fail.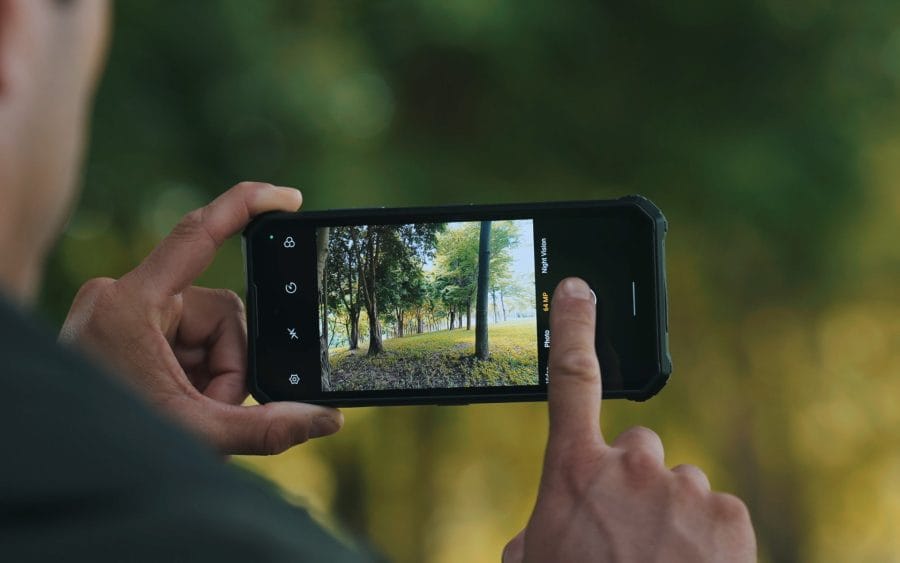 Modern equipment
But the WP19 is more than just a power bank with smartphone functions. It is powered by a Mediatek Helio G95 chip and has 8GB of RAM and 256GB of internal storage that can be expanded. Its 6,78-inch IPS LCD display offers a sharp FHD+ resolution of 1080 x 2460 pixels, achieving an impressive pixel density of 397 PPI.
In addition, there is a smooth refresh rate of 90 Hz. In addition, NFC, Bluetooth 5.0 and a side-mounted fingerprint sensor are available. On the software side, the device runs on Android 12.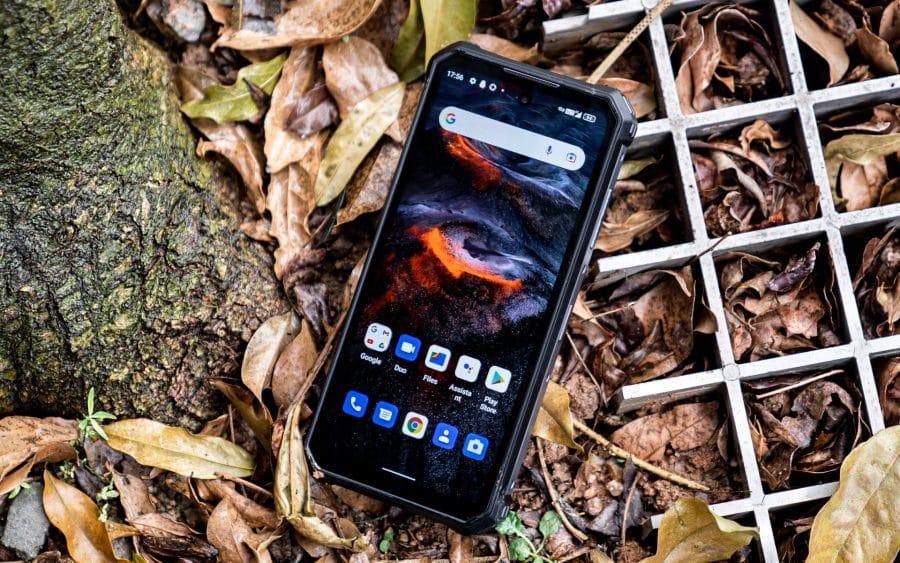 Innovative camera with night vision function
The WP19 is also equipped with three camera modules on the rear: a 64 MP main sensor , a 20 MP night sensor and a 2 MP macro sensor . On the front is a 16 MP front camera.
A special feature is the night sensor, which, in combination with four infrared LEDs, enables night vision as known from a surveillance camera. This unique trait brings light into situations where darkness normally reigns.
Price and availability
The OUKITEL WP19 is now available Amazon and in the OUKITEL shop available. After deduction of all discounts, the smartphone is currently available for EUR 301,99 instead of EUR 379,99.