OPPO FIND X3 PRO
Seamlessly curved glass back
OPPO would like to impress again this year and present and the new OPPO Find X3 Pro. As far as the choice of material for the back is concerned, you are a little less willing to experiment than with the predecessor. Instead of a vegan leather back, you find yourself back to the glass.

The design is nevertheless extravagant. OPPO itself describes the streamlined housing with seamlessly curved glass back as a unique engineering skill. The smartphone is available in the colors "Gloss Black" and "Blue".
10 bit AMOLED display
The 6,67 ″ AMOLED display with a resolution of 3.216 x 1.440 pixels guarantees a razor-sharp image. Thanks to its 10-bit color management, the display is able to display 1,07 billion colors. In everyday life and mobile gaming, users benefit from the dynamic 5 Hz - 120 Hz refresh rate.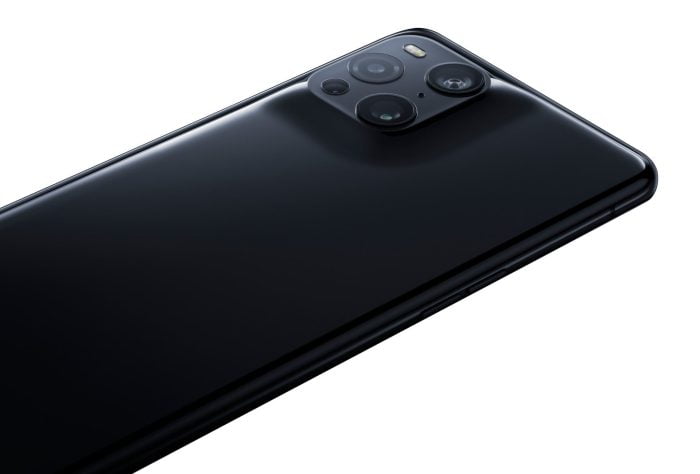 Content is updated faster, resulting in less image blurring when moving images quickly. At the same time, the battery is also spared if a 120 Hz display is not necessary. OPPO opted for robust Corning Gorilla Glass 5 for the screen protection.
Qualcomm Snapdragon 888
Compared to the rest of the smartphone, the Snapdragon 888 system-on-chip, which pretty much every current flagship smartphone has installed, is rather unspectacular. The high-performance system-on-chip is able to cope with demanding apps and mobile games and will also offer enough performance for a smooth user experience in the long term. The choice of memory falls on a 12 GB LPDDR5 main memory and a 256 GB UFS3.1 data memory. Further memory sizes are not planned for the market launch. It is not possible to expand the data memory with a micoSD memory card.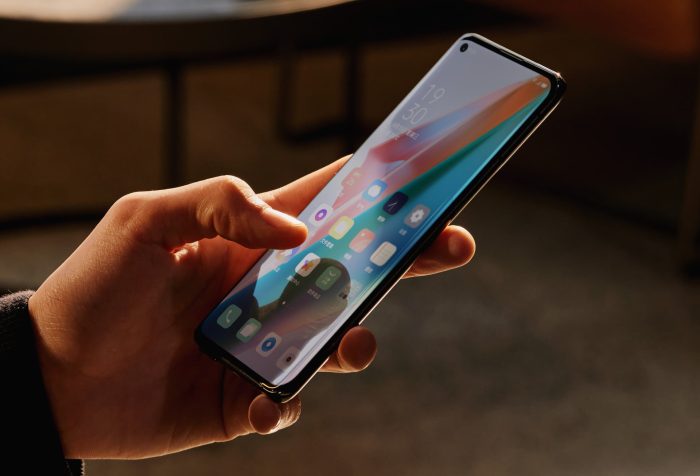 Faster 5G cellular reception is supported on all sub-6 frequencies, at least in Europe. Dual SIM is available, with only one slot receiving 5G. In addition, the OPPO Find X3 Pro eSIM is compatible. Further features are WiFi 6, Bluetooth 5.2 and NFC. A fingerprint scanner is integrated into the display.
ColorOS 11.2
On the software side, the OPPO Find X3 Pro relies on the new ColorOS 11.2 operating system, which is based on Android 11. ColorOS 11.2 focuses on useful everyday helpers such as Color Vision Enhancement, a function that benefits people with color ametropia. Dolby Atmos audio technology is used to improve audio playback through the stereo speakers. Incidentally, the ring tones and notification signals of the new ColorOS were created personally by Hans Zimmer!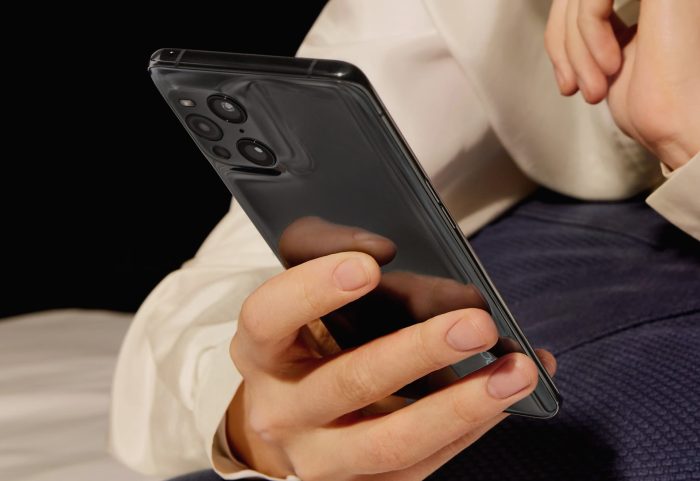 10-bit quad camera
The camera equipment of the OPPO Find X3 Pro promises excitement. Both the wide-angle and ultra-wide-angle cameras use a 50 megapixel Sony IMX766 image sensor with an aperture of f / 1.8 or f / 2.2. This means that the image quality remains constant when the focal lengths are changed. Image errors in the form of disruptive aberrations are to be prevented by using a special "free-form surface lens".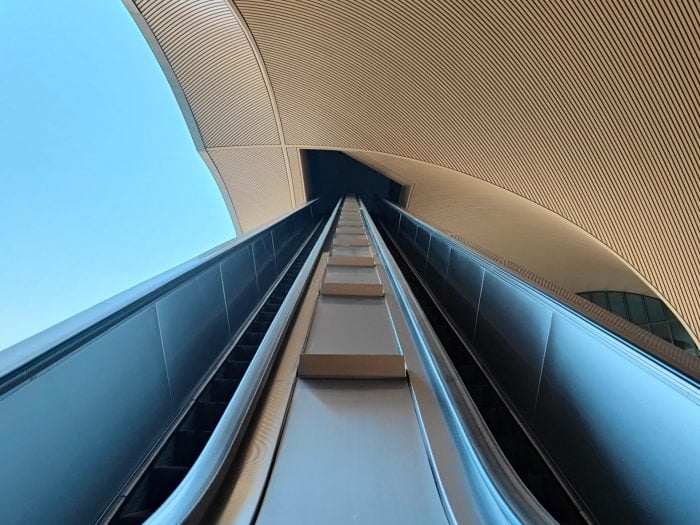 The focus of the OPPO Find X3 Pro camera is on processing the recordings. As with the display, a 10-bit instead of an 8-bit color channel is used, so that significantly more color details can be expected with high color fidelity. If you like to record videos, you will benefit from a cinematic mode that gives you full control over ISO, white balance,
Shutter speed and focus. The recordings can be saved as raw data with a LOG profile, which offers more options for grading.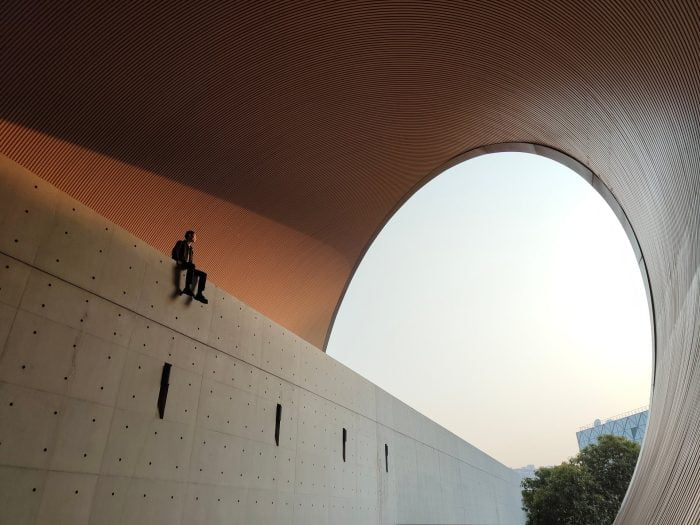 What the OPPO Find X3 Pro does without is a lossless telephoto zoom. The existing 13 megapixel zoom camera with f / 2.4 aperture enlarges 5 times in the optical hybrid and digitally up to a maximum of 20 times. Finally there is a 3 megapixel macro camera with f / 3.0 aperture. A 32 megapixel front camera with f / 2.4 aperture is responsible for selfies.
4500 mAh battery with SuperVOOC 2.0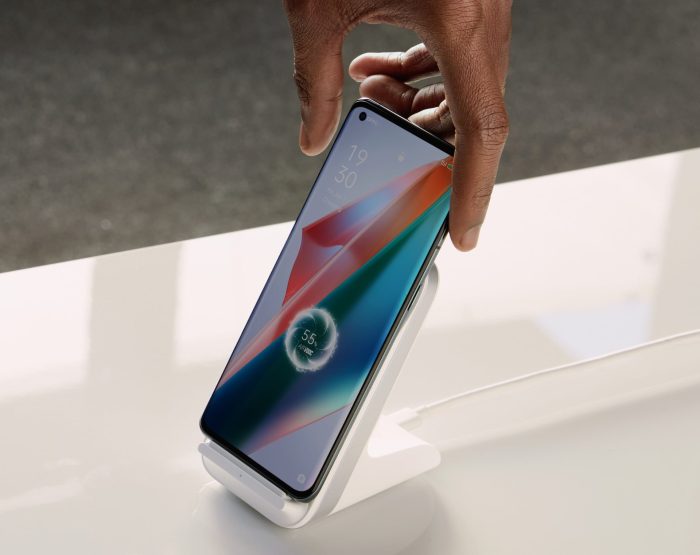 The 4500 mAh battery of the OPPO Find X3 Pro can be charged quickly with the in-house SuperVOOC 2.0 fast charging technology. A complete charging process from 0 to 100% takes just 35 minutes. So-called reverse charging charges devices in the opposite direction. Wireless charging is also supported. The inductive charging technology AirVOOC charges the smartphone with up to 30 watts.
Price and availability
The OPPO Find X3 Pro can be pre-ordered from March 18 and from April 01 at a price of 1.149 euros in the colors Gloss Black and Blue. If a test device reaches us in the coming weeks, you will find the test report here.
Source: press release / oppo.com