GearBest DIY Sale Promotion with Sweepstakes
GearBest DIY promo
Do it yourself! - GearBest launches from 04. June to 20. August a DIY (Do It Yourself) Promotionwhere there are not only great offers, but also something to win. Next Flash sales and coupon offers For various crafting products, 3D printers and gadgets, you have the opportunity to participate in the GearBest DIY Video Contest. There is a $ 1000 GearBest coupon, one to win Geeetech A30 or Geeetech E180 3D printer.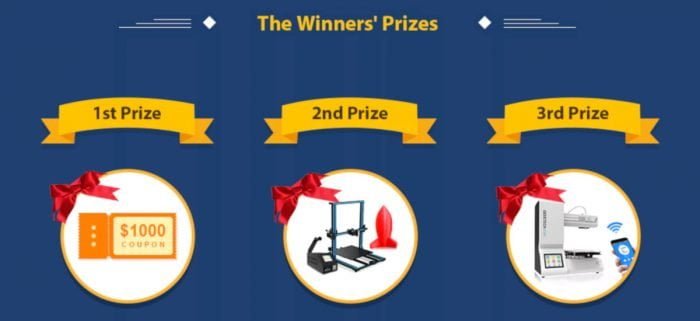 You can participate as follows:
Load between the 04. June and 20. August upload your DIY video to YouTube.
The video must show a product that is available on GearBest and was also purchased there!
Your video title must start with the hashtag "#GBTool".
The winners are GearBest on 21. August known.
(The contest is hosted by GearBest and we have no relation to this lottery!)
Offers of DIY Sales