ZEROTECH Rollcap Cam - Action Cam with gimbal
ZEROTECH has already announced 2016, the world's first action cam with integrated 3-axis gimbal, in September with the Rollcap Cam. Then it was pretty quiet around the cam, but now there is new information. In this preview we take a first look at the Rollcap Cam.
Overview
Hardware
Image processor: unknown
Image sensor: 1 / 3.06 "13 Megapixel CMOS
Lens: 20mm F2.4 - FOV 94 °
Gimbal: 3 axes
* Pan: 40 °
* Tilt: 30 °
* Roll: 85 °
video Resolution
4K @ 30 / 25 / 24
1080p@60/30/25/24
720p@120/60/30/25/24
Max Video Bitrate: 60 Mbps
Audio: 32 kHz AAC
other
* WiFi, Bluetooth and App
*Time lapse
* Slow
* HDR
ZEROTECH roll cap cam
3 axes gimbal
With the so-called Roll Cap Cam beats, especially for drones known manufacturer "ZEROTECH" a new way announces for the first time an Action Cam, the image stabilization on a 3 axes gimbal puts. Visually, the Rollcap Cam is reminiscent of the gimbal and camera combination of a DJI Mavic Pro with a "slush-ice cup" as a case. In contrast to the frequently used electronic image stabilization (EIS) and the optical image stabilization (OIS), a mechanical 3-axis gimbal compensates for strong shocks in the best possible way. ZEROTECH even speaks of that stabilization accuracy even at + -0.03 ° lies and surpasses many a handheld gimbal!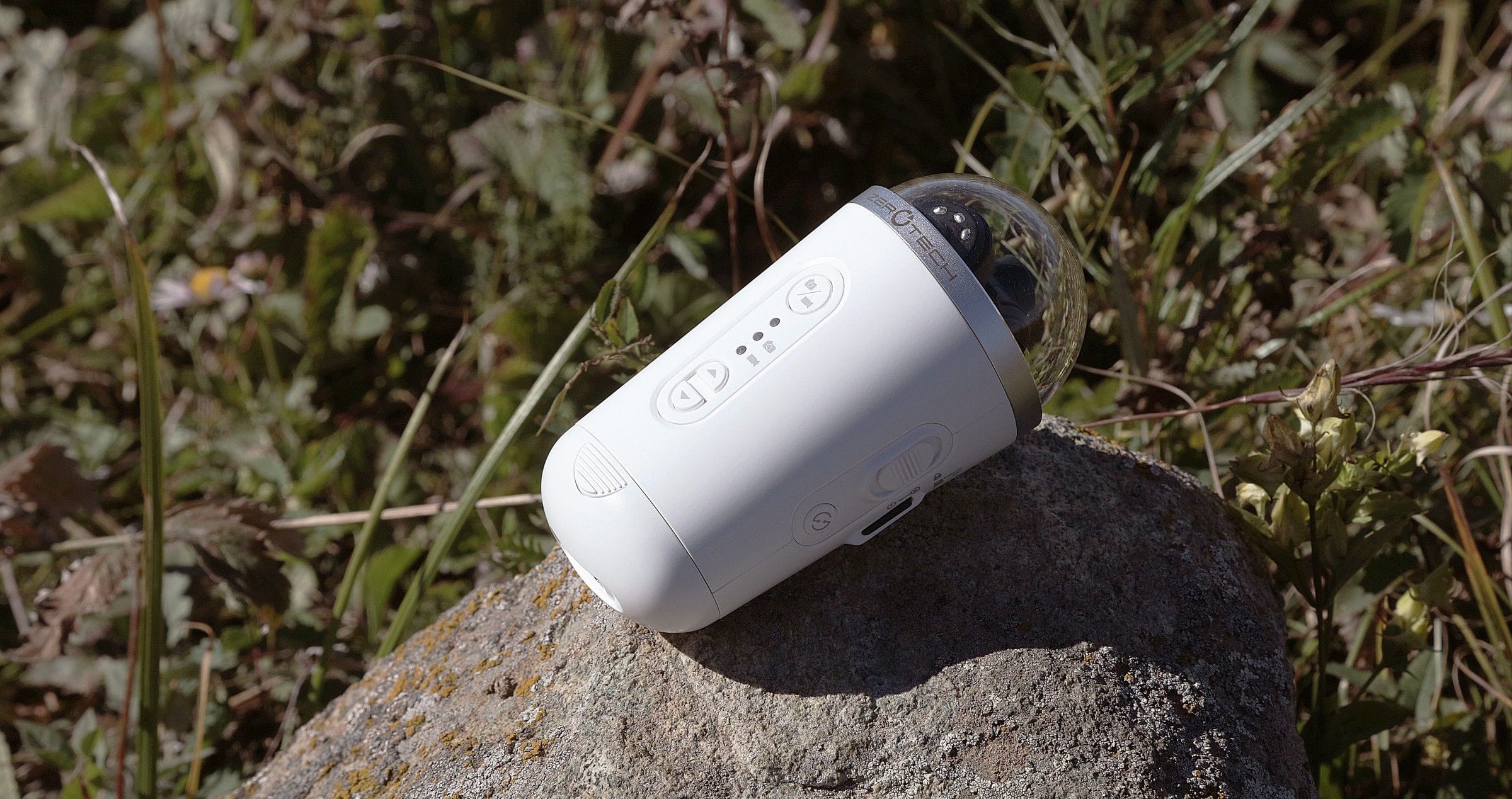 4K camera
The actual camera is made up of one 1 / 3.06 "CMOS with more effective 13 Megapixel Resolution and one 20mm F2.4 lens with a 96 ° wide angle together. So far, ZEROTECH has been silent on the image processor used. Video recordings are at maximum 4K resolution at 30 images-per-second recorded, which is why it can be assumed that not the current Ambarella H2 image processor (see YI 4K +) has been used. At lower resolutions, such as 1080p, you can get up to 60 pictures-per-second, and 720p can even shoot up to 120 pictures-per-second.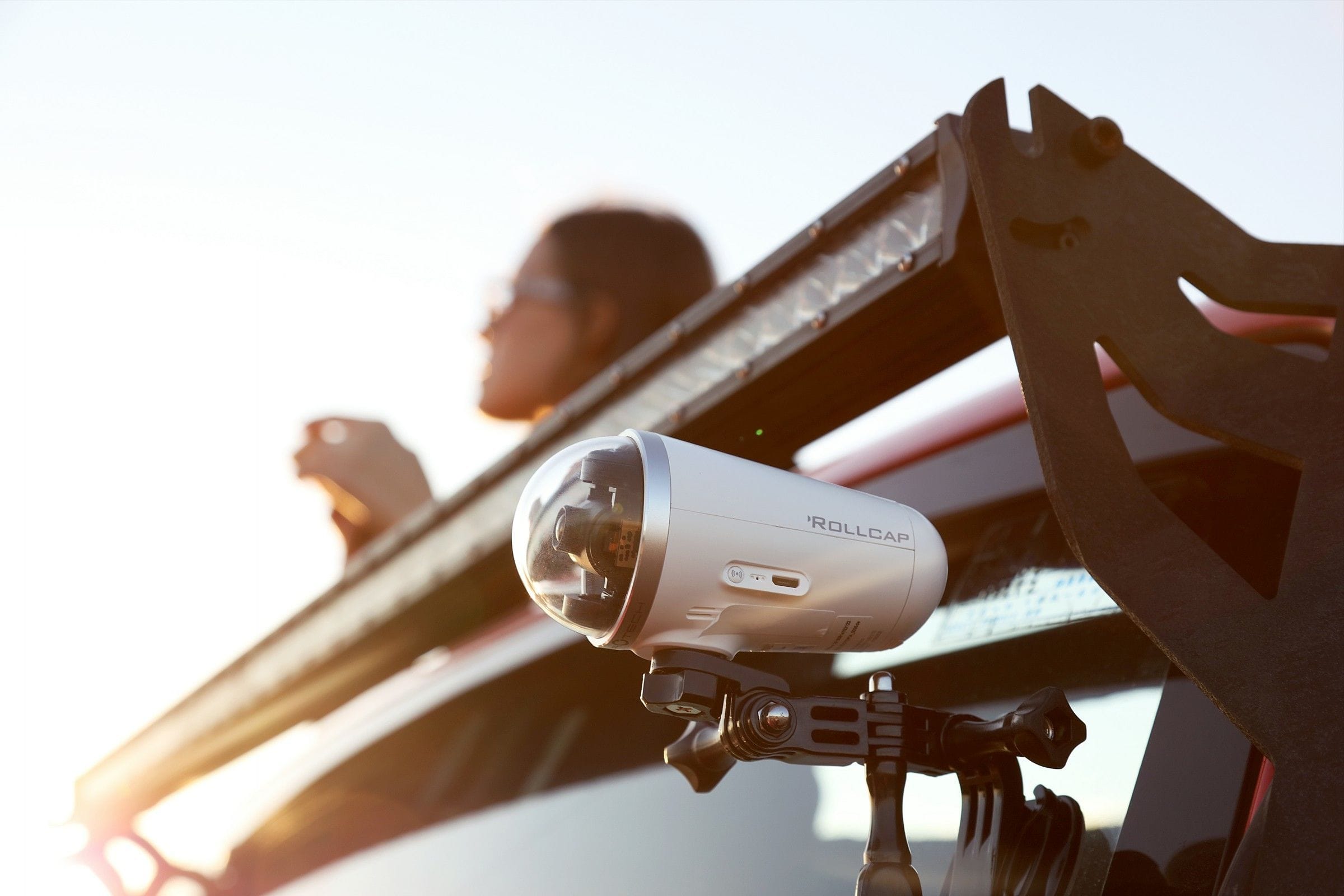 Compact and long-lasting battery
Satte 210 g brings the Rollcap Cam on the scales and is therefore twice as heavy as conventional Action Cams. The weight is best compared to the weight of a larger smartphone. In September 2016, the cam was announced with a 945 mAh battery. To what extent this information is still correct, ZEROTECH is currently silent. A Recording time up to 130 minutes should be possible, however. For which resolution this value stands, is not yet known. It is known, however, that the battery is replaceable.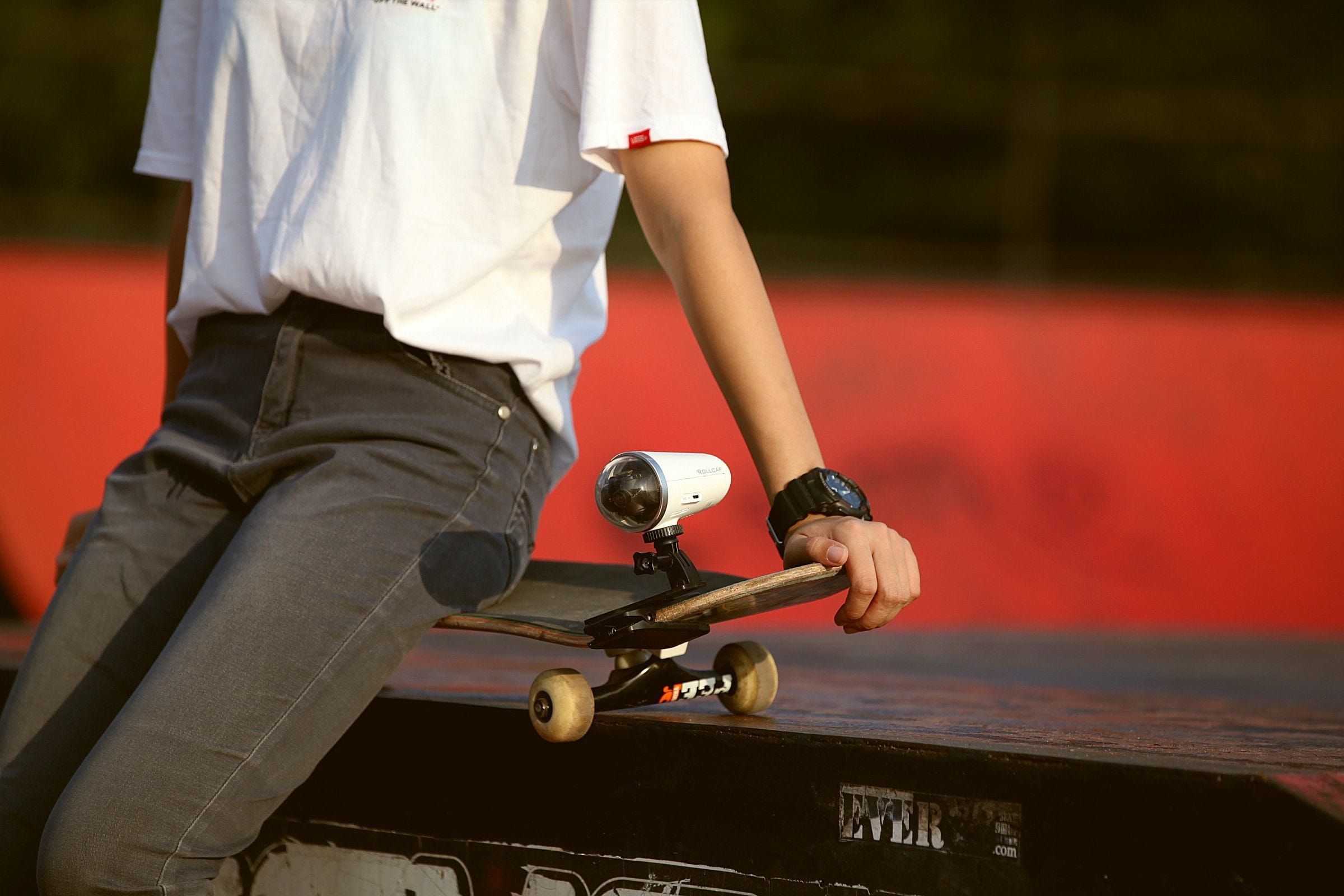 Summary
A major shortcoming of all Action Cams released so far is image stabilization. Although there are already Action Cams, which have a motion compensation well under control by electronic image stabilization, but usually this is also an image cropping and reducing the refresh rate associated. Image stabilization using an 3-axis gimbal is currently the most effective way to compensate for movement while preserving the full functionality of the camera. How well ZEROTECH actually implemented this mechanical image stabilization will have to be shown. However, the published specifications can expect a very interesting Action Cam. Until the Rollcap Cam goes on sale, it will initially be financed through Inediegogo. The selling price is $ 549 (490 €). Indiegogo Backer get the action for $ 369 (329 €).
Product page of the manufacturer: https://www.rollcap-cam.com