Xiaomi Electric Scooter 4 Ultra
Xiaomi's successful electric scooter portfolio has grown: the Xiaomi Electric Scooter 4 Ultra. The most impressive thing? A further development that catapults the Chinese manufacturer into the previously little touched premium segment.
In direct comparison to the previous models, the Electric Scooter 4 and the Pro version, the Ultra model stands out in two decisive points: An impressive battery and a promising damping system. The enlarged deck houses a 561,5 Wh battery, which should enable a range of up to 70 km under ideal conditions. Even in less than ideal circumstances, Xiaomi assures a minimum range of 50 km.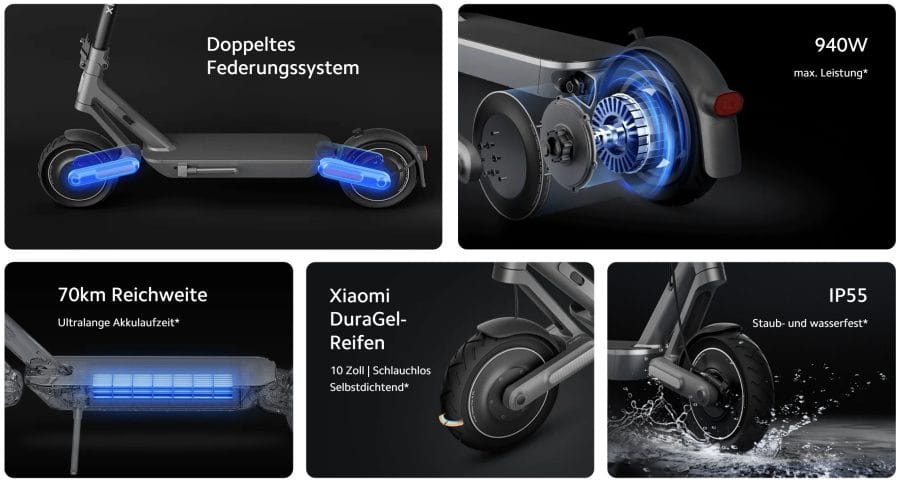 Xiaomi's best electric scooter yet?
Another highlight of the new model is that Xiaomi has installed double suspension on the front and rear axles for the first time. However, this luxury also has its price, because at 24,5 kg the e-scooter is significantly heavier than the lighter Pro model. Nevertheless, the usual handiness is retained: the scooter can be folded up and transported in no time at all - despite its weight.
The new suspension guarantees a smooth and comfortable driving experience - regardless of the condition of the ground. In addition, the Scooter 4 Ultra scores with tubeless Xiaomi DuraGel tyres, which are provided with a self-sealing gel ex works. You hardly have to worry about flat tires anymore.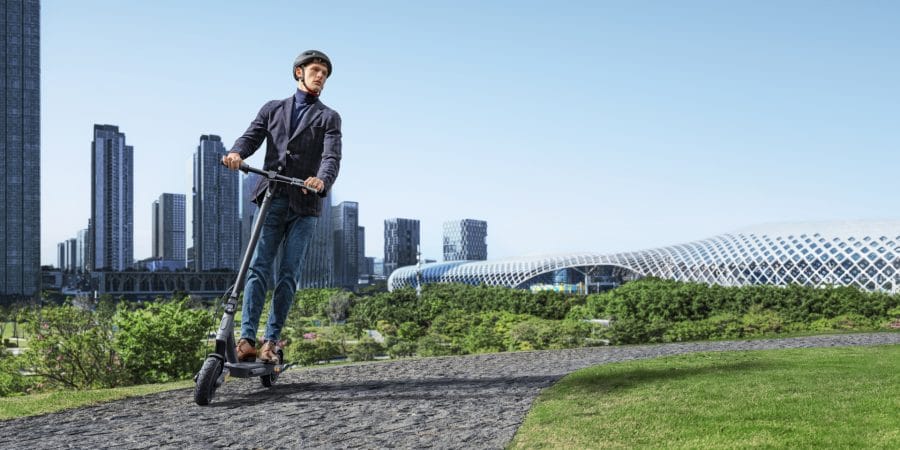 Xiaomi has also added to the motor: while the Pro model has a peak output of 700 watts, the Ultra manages a whopping 940 watts. The legal speed limit of 20 km/h remains in place, but the higher performance offers advantages on inclines of up to 25%.
Four driving modes ensure additional driving fun. The S+ mode provides a decent boost, bringing the e-scooter up to its maximum speed in the shortest possible time.
assessment and availability
In terms of design, the Scooter 4 Ultra is based on its predecessors, which could be seen as a disadvantage in a market that craves ever more innovative design. But with an attractive price-performance ratio, Xiaomi proves once again that they are ready to shake up the premium scooter market.
The Xiaomi Electric Scooter 4 Ultra is now available at a price of 999 euros Amazon and MediaMarkt .
Source: Press Release