TCL TAB MAX 10.4
Here with us, TCL is mainly known for televisions. However, the technology company, which was founded in 1981, also has its own mobile division, which includes a constantly growing range of smartphones and tablets. The TCL TAB MAX 10.4 is brand new, a tablet that is in the 200 euro price range.
Bonus
For the market launch of the TCL TAB MAX 10.4, the tablet is available until February 24 at the current introductory price of 200 euros. Selling is via Aliexpress.
Display with NXTVISION technology
The display of the TCL TAB MAX 10.4 does not have a diagonal of 10.4 inches, as the name suggests, but strictly speaking it is 10.36 inches. The panel used is of the LCD type and has a resolution of 2.000 x 1.200 pixels. Thin bezels with only 8.3 mm thickness contribute to the design of the 247,8 x 157,56 x 7,65 mm tablet weighing 470 g.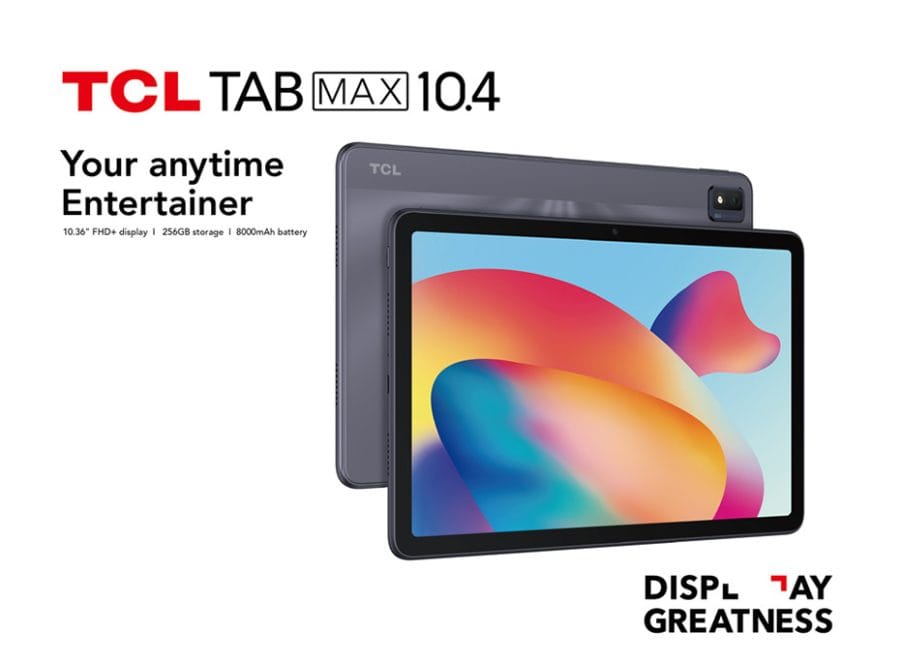 To get the best out of the LC display, TCL relies on its in-house NXTVISION display technology. This gives the image a higher contrast, sharper details and improved color representation. At the same time, the display should act more eye-friendly thanks to NXTVISION. A corresponding TÜV-Rheinland Eyesafe certification is available according to TCL.
Qualcomm Snapdragon 665
With the Snapdragon 665 from Qualcomm, the TCL TAB MAX 10.4 does not have a particularly powerful chip installed, but the ARMv8-based SoC is not a bad choice, especially for inexpensive tablets. The combination of an 8-core CPU with Adreno 610 GPU is up to most tasks that a tablet has to face in everyday life. However, demanding games cannot be played with it.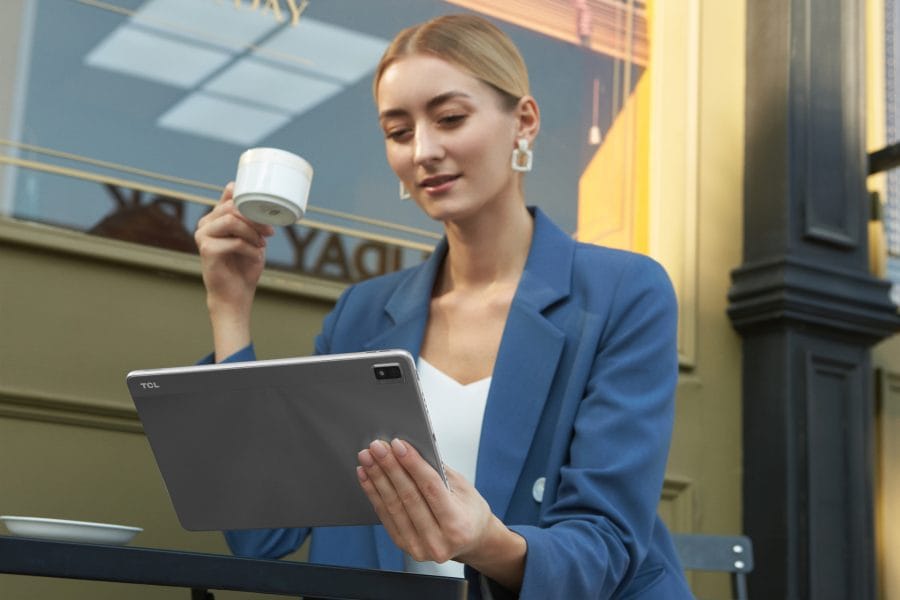 TCL has paired the chip with a generous 6GB of RAM and 256GB of data storage. If that's not enough for you, you can expand the data storage with a microSD memory card. The tablet establishes wireless connections via Dual-AC WLAN and Bluetooth 5.0. Although the Snapdragon 665 would theoretically be LTE compatible, TCL does not use mobile communications.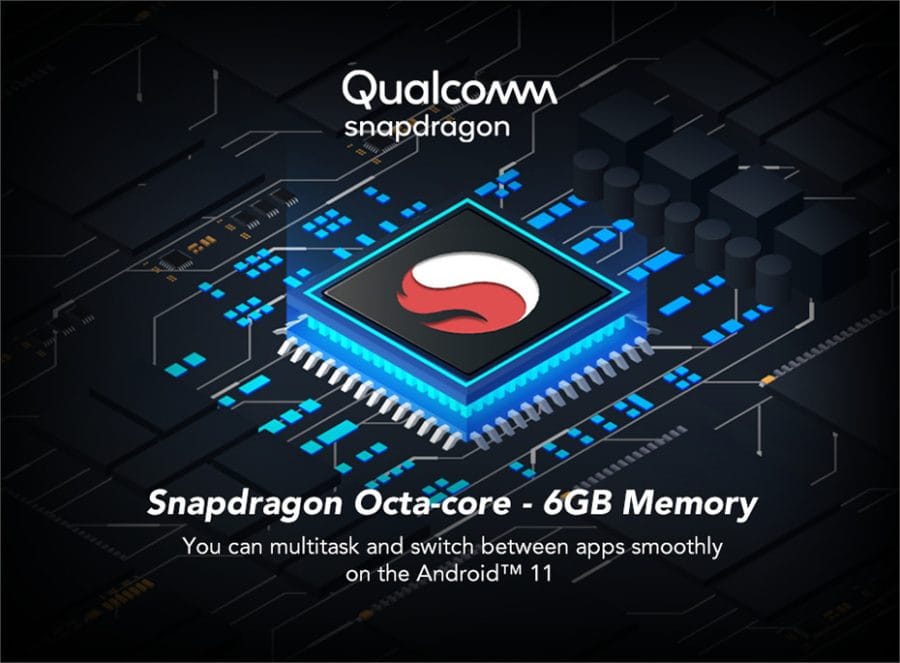 On the software side, the tablet runs on Android 11. TCL has not commented on whether and when an update to Android 12 can be expected. The TCL Kids App is pre-installed especially for children. The app provides learning content that is specially tailored to children. The content is probably only available in English.
Camera, battery & others
On the back, the TCL TAB MAX 10.4 is equipped with a 13 MP camera. There is an 8 MP camera on the front. Both cameras record videos in 1080p at 30 frames per second and should be sufficient for video telephony.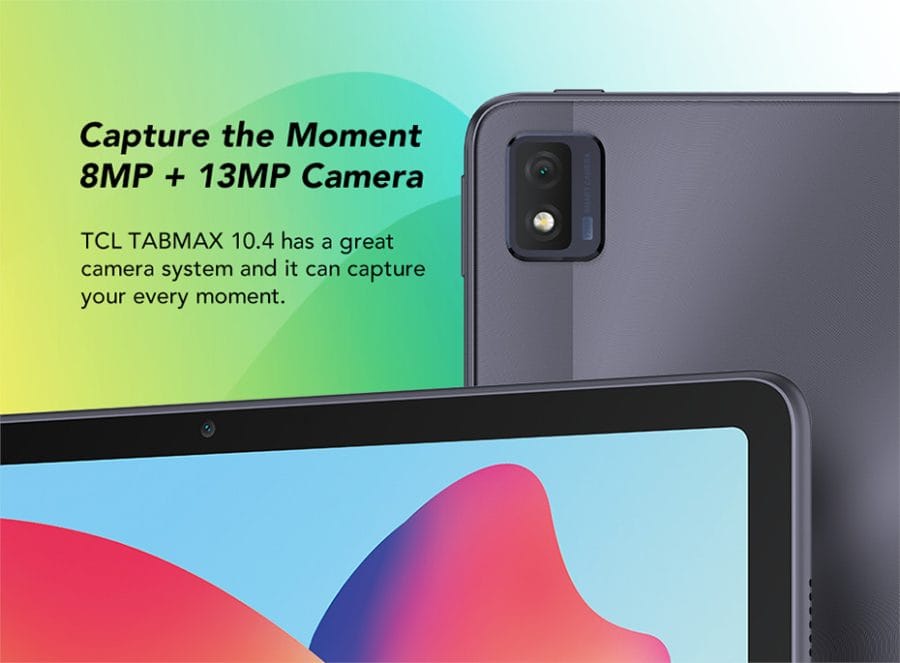 Experience has shown that the combination of economical Snapdragon 665 and 8000 mAh battery ensures decent runtimes. An 18 watt fast charge function charges the battery to 30% in just 21 minutes. Fully charging takes less than 4 hours.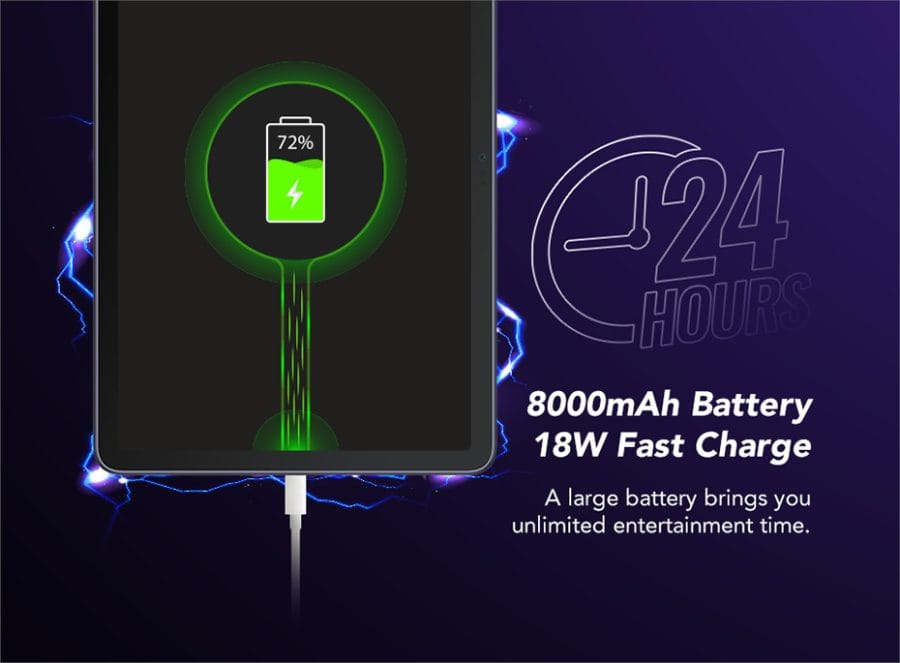 Optional accessories come in the form of an active stylus or an attachable keyboard. The tablet can then be converted into a smart workstation. Two speakers provide stereo sound that improves the sound experience when watching movies. There is no 3.5mm headphone jack.
In terms of sensors, the tablet offers a G sensor, a Hall sensor, a proximity sensor, an ambient light sensor and supports GPS, GLONASS and Galileo.
Source: TCL