Who is Redroad?
Redroad is a company founded in 2017 that specializes in marketing smart household products. The company was created through the amalgamation of 12 industry experts from the fields of design, research & development, production and marketing. Together they want to develop innovative products for the household through many years of industry experience.
From the idea to development to production, projects at Redroad are accompanied by the expertise of the team. A project always begins with the ideation phase, which is not just brainstorming, but focuses on the needs of the user. A proof of concept is then created, which considers the feasibility, in particular the technical aspects of the product.

In the third phase, prototyping begins, the first physical realization of the product. This is based on the previously collected product ideas and drawings by the Redroad experts. Before a product is suitable for mass production, the samples first go through various tests. At the same time, a production plan is already being drawn up so that mass production can be carried out as promptly as possible. Experts from the supply chain, production and quality control are responsible for this.
All managerial staff have 10 to 20 years of experience in their areas of expertise. The production management has even been active in the vacuum cleaner industry for more than 28 years. Based on extensive customer knowledge, the Redroad team is constantly developing competitive products with cutting-edge technologies, high-quality materials and advanced workmanship.
Product launch in September
Redroad will launch the first product in September. The Redroad V17 is a cordless vacuum cleaner with high 155AW suction power, a practical OLED display, a long-lasting battery and an omindirectional brush design that was previously only used in branded products such as the Dyson Omni-glide.
The experience of the entire team has flowed into the development of the Redroad V17. The production management has already been involved in the development of more than 100 other vacuum cleaners. Some of these models were among the best-selling vacuum cleaners of their time in countries like the USA. The lead developers of the project already hold more than 1000 patents. Among them the chief ID designer, who is one of the top 10 product designers in China. For a smart AI connection, Redroad draws on the knowledge of the Univesity of Brithish Columbia.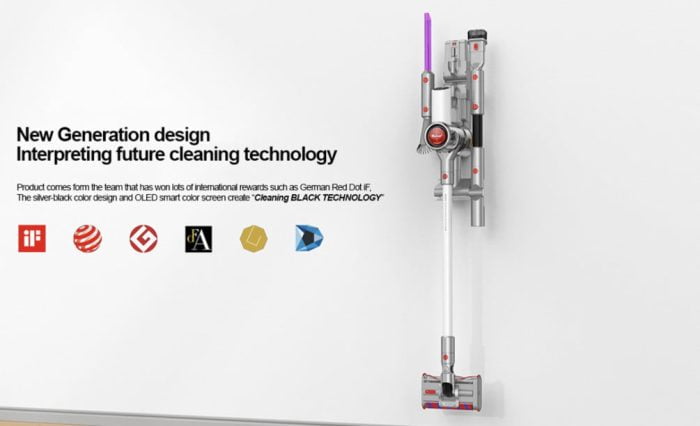 Almost 70% of the world's vacuum cleaners are manufactured in Suzhou, China. This is also where Redroad is located, which can make use of a broad pool of top talents from Chinese research and development engineers.
In the past few years the Redroad "Dream Team" has already been able to claim a wide range of design awards such as the IDEA Award, the CMF Design Award, the iF Design Award or the Red Dot Design Award.
Source: redroad.cc