Redkey product innovations 2021
We reported on Redkey a few months ago. We had that back then Redkey F10 in the test , which established itself as a competitive cordless vacuum cleaner in its price range. According to Redkey, the Redkey F10 has now generated more than $ 10 million in sales worldwide.
At Redkey, the focus is primarily on price-performance. The aim of the new "autumn collection" is to further stir up the market for smart household appliances.
Pet hair remover (~ 60 euros)
Around 35 million pets currently live in German households. They lose a lot of hair and you don't always want to unpack the bulky vacuum cleaner. The Redkey pet hair remover is a handy and, at 455g, pleasantly light cordless vacuum cleaner with a static brush head.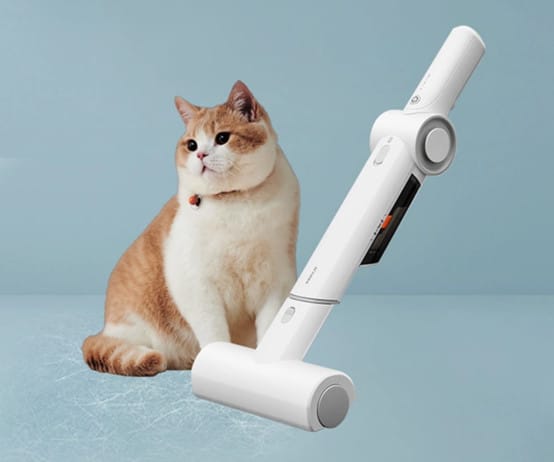 The vacuum cleaner is suitable for various types of upholstery, such as couches, mattresses or car seats.
The motor goes to work with up to 80.000 rpm and achieves a suction force of 14.000 Pa. The cordless vacuum cleaner can be flexibly charged via a conventional USB connection.
Wet and dry vacuum cleaner (~ 200 euros)
The 2-in-1 wiping vacuum cleaner promises to be a real highlight. This is a device that not only vacuums, but also wipes with a damp cloth at the same time.
The wet vacuum cleaner should remove particularly stubborn stains on hard floors that a conventional vacuum cleaner cannot remove without leaving any residue.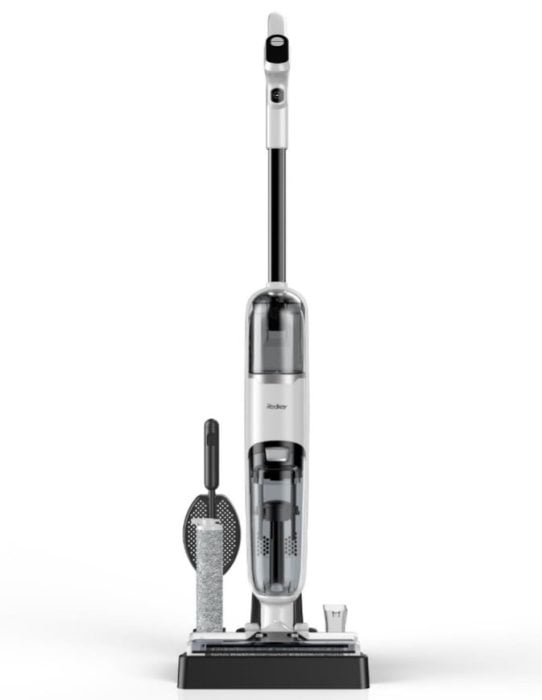 In contrast to regular wet-dry vacuum cleaners with comparable performance, which are usually in high price regions around 400 euros, the Redkey mopping vacuum cleaner should only cost 200 euros.
We are excited to see what the Redkey wet vacuum cleaner really has and will definitely test it.
Electric mop (~ 150 euros)
Redkey also has a product up its sleeve for just wiping. The electric mop should cost around 150 euros and, in contrast to the ordinary mop, remove stains quickly and effectively.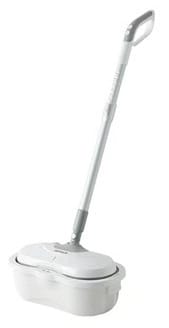 With a speed of 250 rpm, the Redkey mop is faster than the competition, which usually only works at 180 rpm.
The mopping pad cleans itself at the push of a button. In addition to a mopping pad, there is another pad specially designed for waxing the floor.
P6 vacuum cleaner (~ 50 euros)
The Redkey P6, a corded vacuum cleaner with 600 watts, will soon be available for deep cleaning in particular. A cordless vacuum cleaner would be at the end of a few minutes with this performance. The cable length is 7 meters and suits most room sizes.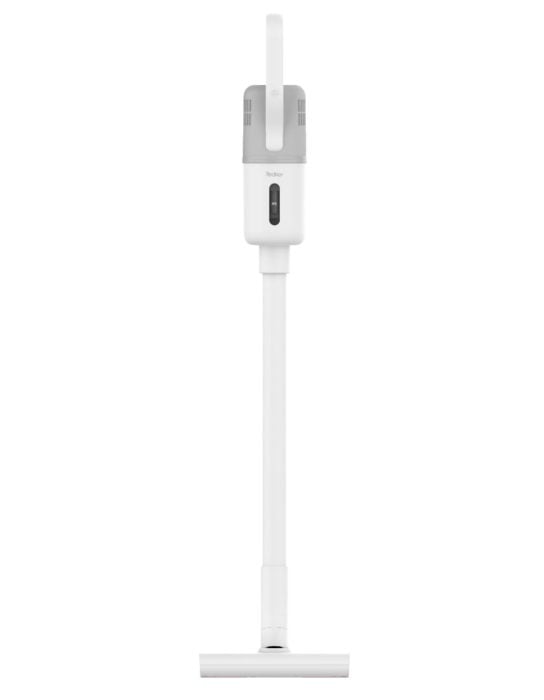 At the same time, Redkey promises optimized maneuverability, with which the Redkey P6 can get into almost every corner.
Cordless vacuum cleaner with extension tube (~ 150 euros)
A cordless vacuum cleaner with an extension tube has also been announced, which will cost around 150 euros. The key features are a stow-away design, high suction power and a particularly large dust container.
Source: Redkey press release / Redkey website