Review
ZIDOO X10 review - Android media player
TV boxes and media players are now available in all price ranges. A media player from the higher price segment is the ZIDOO X10, which among other things builds on the Realtek RTD1295 chipset and promises numerous functions and play possibilities. To what extent that is true, more about this in the review.
Overview
Processor and memory
CPU: Realtek RTD1295
GPU: Mali-T820 MP3
RAM: 2GB DDR3
Internal memory: 16GB eMMC
Memory expansion: SATA-III
Connections
1x HDMI 2.0a Output (HDCP 2.2)
1x HDMI 2.0a Input (HDCP 2.2)
1x AV Out
1x Optical
2x USB 2.0 Type-A
1x USB 3.0 Type-A
1x RJ45 Ethernet (10 / 100 / 1000 Mbps)
1x MicroSD memory card slot
1x DC 12V
connectivity
WiFi: Dual Band AC (802.11a / b / g / n / ac)
Bluetooth: Standard 4.0
Video - Audio
Video resolution: to 4K @ 60fps
Frame rate switching: Yes
HDR: Yes
Video: ua
* H.264
* H.265 HEVC
* VP9
Audio: ua
* Dolby Digital
* Dolby Digital Plus
* Dolby Atmos
* Dolby TureHD
* DTS
* DTS HD
* DTS X
other
OS: Android 6.0.1 + OpenWRT
Kodi: Yes, ZDMC
Size: 197 197 x x 65 mm
Weight: 1300g
1x ZIDOO X10
2x wireless antenna
1x Power Supply (12V - 3A)
1x HDMI cable
1x RCA to 3.5 mm jack cable
1x remote control
1x user manual
First impression of the ZIDOO X10
Media Player with Realtek RTD1295 system-on-chip are more of a rarity. Frequently, manufacturers prefer to use the low-cost Amlogic S905 and Amlogic S912 chipsets. The potential of the Realtek RTD1295 is often misunderstood, the chipset is able to control a SATA interface, to provide an HDMI in recording capability and even to support OpenWRT. The first Android TV box with RTD1295 SoC was the 2016 released ZIDOO X9S Media Player. The ZIDOO X10 is the successor, which is based on the skeleton of the X9S, but in addition can be upgraded with an internal hard drive.
What's in the box
The What's in the box includes everything needed for commissioning the media player. In addition to the ZIDOO X10 are included a power adapter with EU plug (12V - 3A), a HMDI cable, a cinch to 3.5 mm jack cable, a remote control and a user manual and warranty information. The remote control also requires 2 AAA batteries, which are not included in the delivery.
Design and workmanship
Media Player
The ZIDOO X10 media player comes in the noble Full metal housing (aluminum) therefore. The Dimensions are included 197 x 197 x 65 mm and Weight: including antennas at proud 1300g, The box is constructed as follows:
At the front is the bright LED "Vacuum Fluorescent Display" (VFD) with IR receiver, which provides information on media playback and time, among other things. The sides of the housing form the left hand side of the Hard disk bay (3.5 "), with a clean-closing access flap, on the right hand side there are two USB Type-A 2.0 sockets and a USB Type-A 3.0 socket.
All further connection options and control buttons are located on the back of the case. These include a RJ45 (Gigabit LAN) socket, an HDMI 2.0a output and an HDMI 2.0a input (both HDCP 2.2 compatible), an AV output, an optical audio output, a MicroSD memory card slot, a reset button , a 12V DC input, a power switch and two external WiFi antenna connections.
The mediaplayer is cooled by a small one Fan, Ventilation slots are additionally located on the bottom of the housing. 4 rubber cushions ensure a secure footing. The box can be opened by removing a total of 4 screws, of which 3 are under the rubber pads and one is provided with a warranty seal. The quality of workmanship The ZIDOO X10 is not objectionable and corresponds to the price.
Remote Control
As already mentioned, is also included in the delivery Remote Control contain. The communication between media player and remote control is via Infrared, The remote itself is well made and has one Backlight, which becomes active when a key is pressed. Numerous operating options make it possible for individual users Programming buttons with TV functions, as well as gives different Shortcuts and mouse function.
Hardware
Inside works a powerful Realtek RTD1295 processor with a total of 4 ARM Cortex-A53 processor cores clocking up to 1.4 GHz. The storage equipment amounts to one 2GB DDR3 memory and one 16GB eMMC flash memory, The processor graphic is a Mali-T820 MP3 GPU, The wireless transmission is via Dual-band AC WiFi and Bluetooth 4.0, Wired is the transmission over a RJ45 Gigabit LAN socket possible.
The memory can be extended via the SATA III interface, externally via a USB mass storage device or via MicroSD memory card. The integrated SATA interface recognizes hard disks in the partition style GPT and the File format NTFS / FAT32, The speed of the SATA interface is convincing and sufficient to transmit high-resolution video material with high bit rate, without delay.
For cooling, the box is a small one active fan equipped with temperature or manual control. The Volume of the fan is still acceptableHowever, this is clearly noticeable with quiet film sequences. The measured after a 2-hour movie playback high was just once 25 ° C - 30 ° Cdepending on whether an HDD / SSD is in the housing. Within the settings it is possible to completely switch off the fan. The maximum temperature then rises to around 30 ° C - 35 ° C. There are no performance drops due to thermal throttling.
User Interface
Setup Wizard
If you switch on the ZIDOO X10 for the first time, you will get one Setup wizard welcomed. This leads you through the basic setting options, such as the WLAN or the system language. German is available as system language.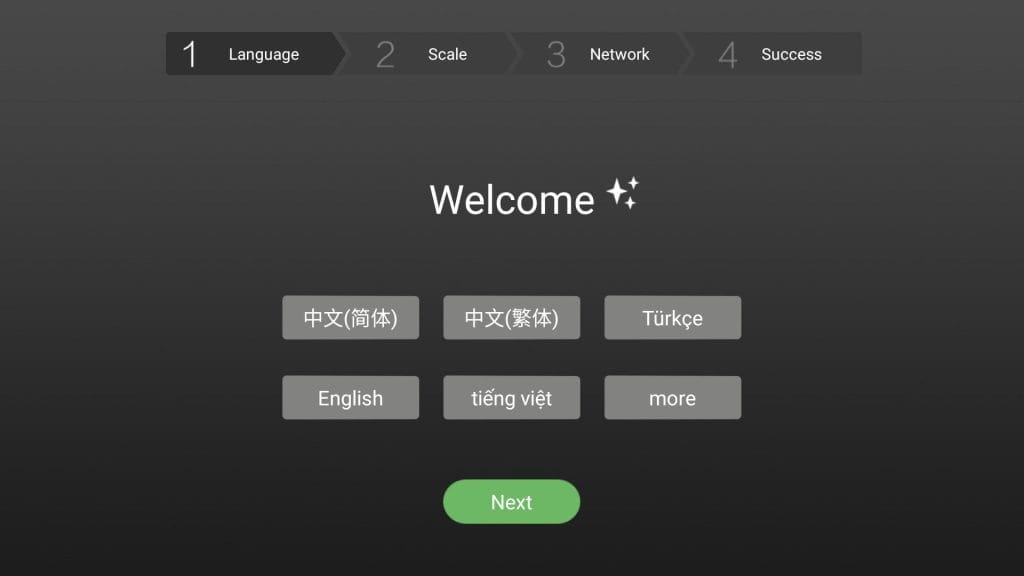 System
The booting takes about 30 seconds to complete. The UI is not based on Android TV, but on Android 6.0.1 with appropriately adapted launcher of the manufacturer. Visually, the launcher is kept in a simple tile design. Access to a wide variety of apps and functions is thus possible with just a few clicks. In general, the navigation of the ZIDOO X10 user interface is easy and does not necessarily require a keyboard or an (Air) mouse. If a button can not be clicked on, just click on the mouse function of the remote control to activate the virtual mouse pointer. Periphery can be connected via Bluetooth or USB. Thanks to the extensive support of HDMI CEC, two-way communication between the media player and the display device is also possible.
In-depth settings options can also be adjusted via a Settings menu (Quick Settings) be made. Unfortunately these "Quick Settings" are only available in English despite German language choice. Alternatively, the standard Android settings menu is also available. Here is an overview of the settings.
Network
Wi-Fi (on / off status)
Ethernet (DHCP status)
Bluetooth (on / off status)
DLNA DMR (On / Off)
Display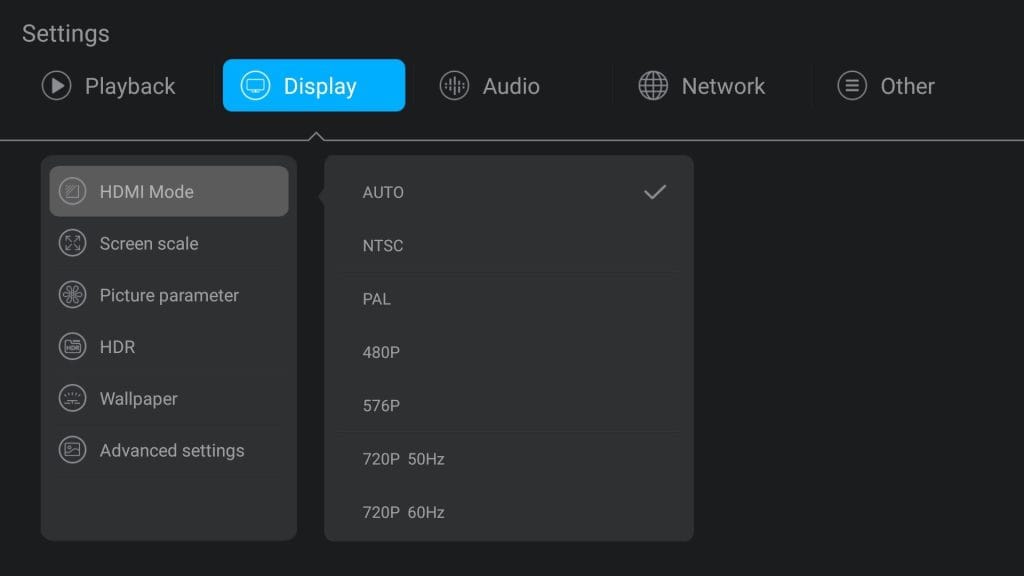 HDMI mode (AUTO> up to 4K)
Screen Scale (0 - 100%)
Picture Parameter (Brightness, Contrast, Hue, Saturation)
HDR (On / Off)
Wallpaper
Deep Color Mode (AUTO, 12bit, 10bit, Off)
Color Space Mode (AUTO, RGB 444, YCbCr 422, YCbCr 444)
HDMI Range Mode (AUTO, Limited Range (16-235), Full Range (0-255)
Audio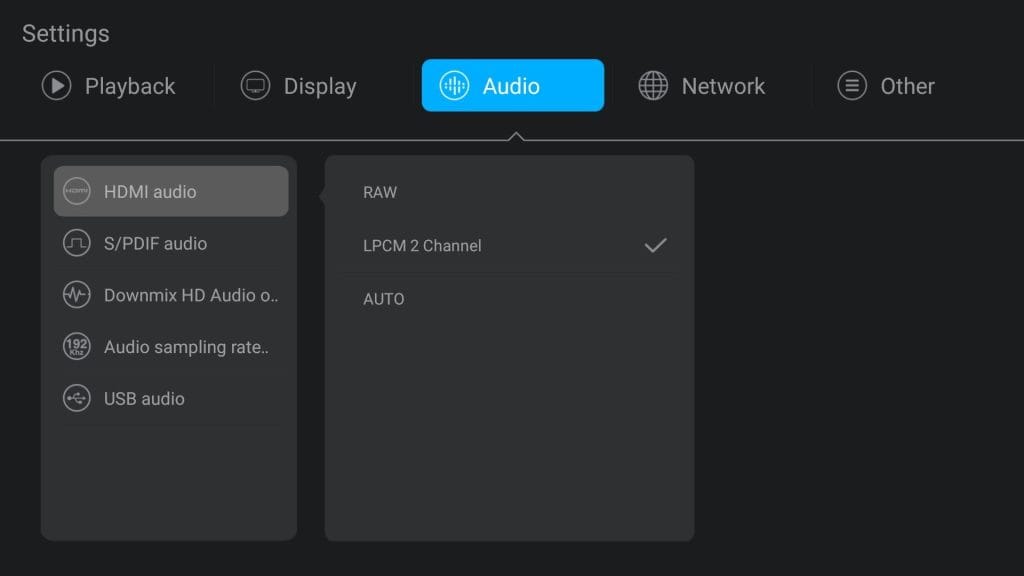 HDMI Audio (RAW, LPCM 2 Channel, AUTO)
S / PDIF Audio (RAW, LPCM 2 Channel)
Downmix HD Audio Output (On / Off)
Audio Sampling Rate (On / Off)
USB Audio (On ​​/ Off)
Playback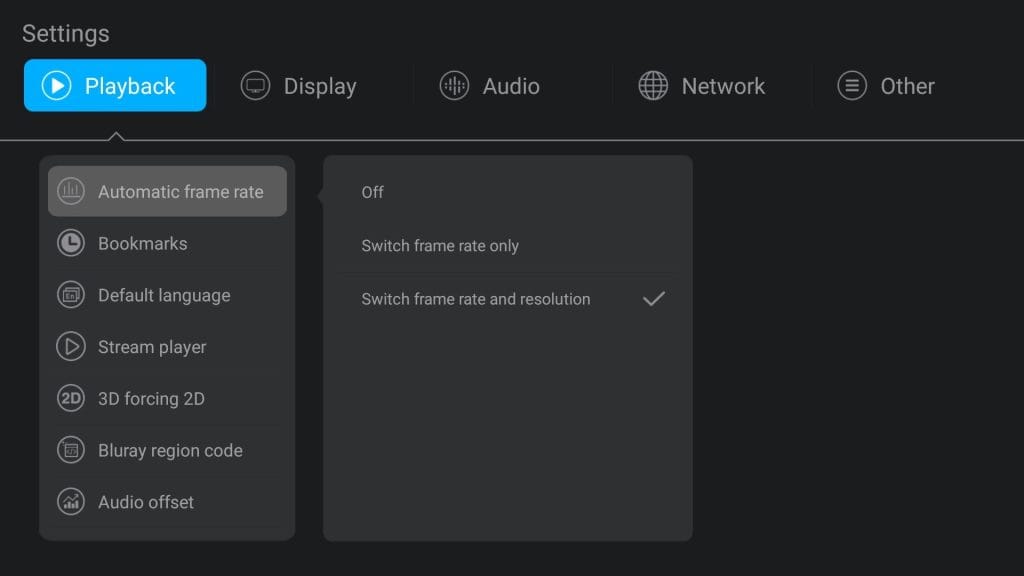 Automatic frame switching (switch frame rate, switch frame rate and resolution)
Bookmarks (On / Off)
Default Language (Default track / Default subtitle / Default download subtitle)
Stream Player (Nuplayer, Native Player)
3D forcing 2D (on / off)
Bluray Region Code (Region A, Region B, Region C)
Subtitles Download (On / Off)
Audio Offset
Default download table (On / Off)
Other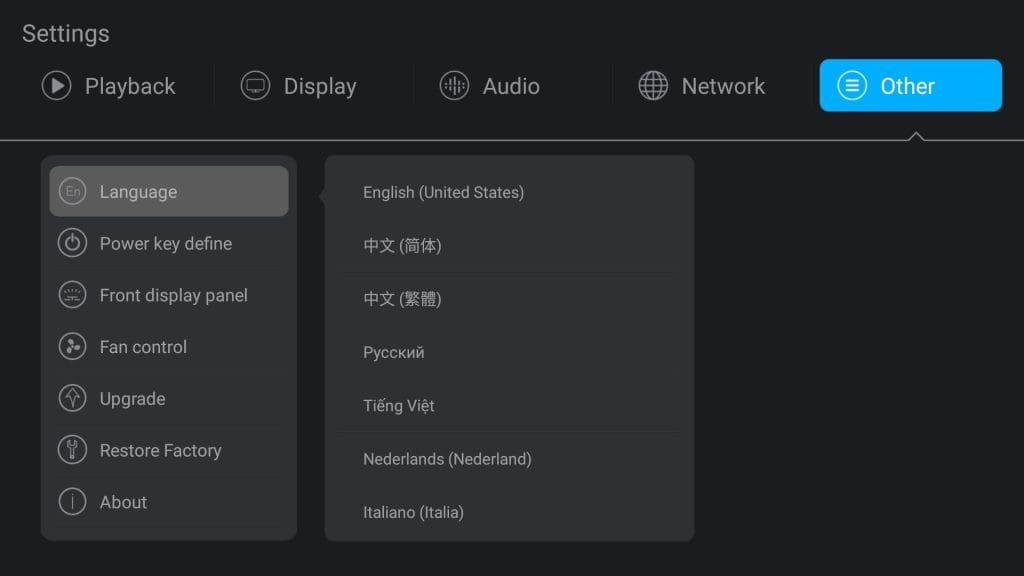 Language (including German)
Power key define (Power off directly / Standby directly / Ask me)
Front display panel (Brightness setting / Display setting)
Fan Control (On / Off)
Upgrade
Restore Factory
About
Apps and firmware
Already preinstalled are the Google Play Store and an app install manager. Based on a traditional Android 6.0.1, the usual smartphone and tablet applications are available in the Play Store. At the same time apps can be installed in APK format via the App Installation Manager and even via the web interface on the ZIDOO X10. Pre-installed are already useful apps, such as a file manager, a tool for garbage collection and a web browser (Chrome).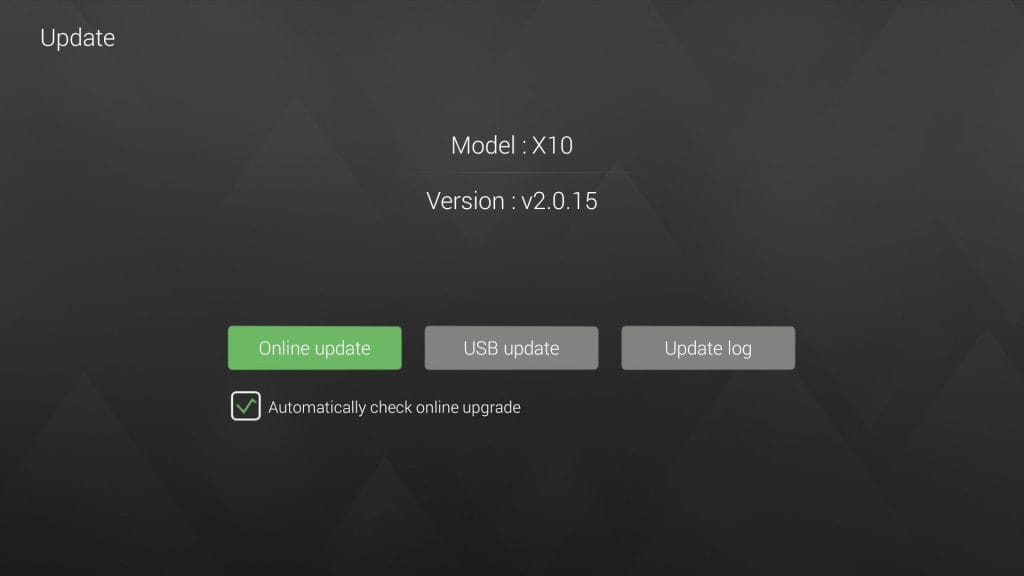 The media player is already home rooted, Firmware updates are available as OTA package direct from the manufacturer. A return to a previous firmware is possible. For this ZIDOO provides a complete firmware image.
Media Center
The ZIDOO X10 media player is out-of-the-box with a full media center. Movies, music and others can be streamed via disk or over the network. For the wireless or wired network transmission stand the NFS and SMB protocol available, as well as media via DLNA, MiraCast and AirPlay (HappyCast) stream.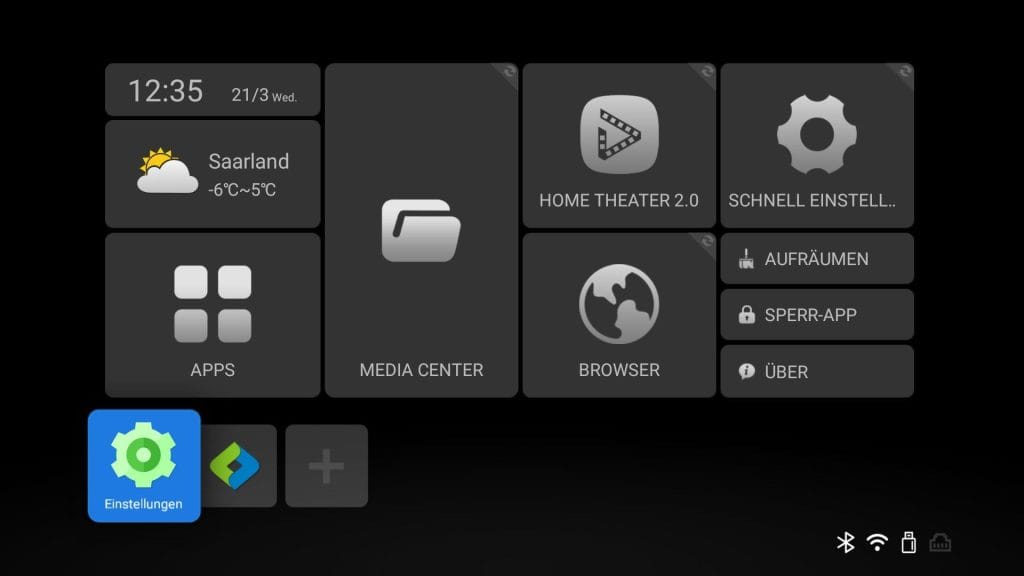 Home Theater
About the so-called "Home Theater" can create media directories in the cover look. Film title, cover and description are automatically matched with a database, assigned to the respective film and saved. Using filters, the media can be conveniently sorted by year of publication, genre and other metadata. Playback is via the native media player.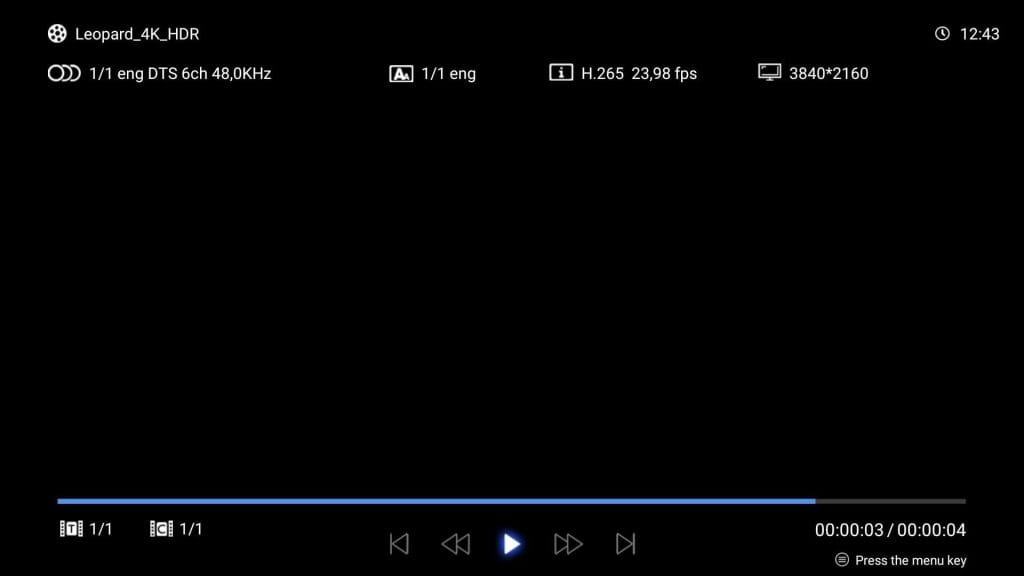 Video Test
The ZIDOO X10 has been tested with the following video sources. The resolution, frame switching, and color depth settings have been left at AUTO. For the test, the playback took place both wirelessly from a NAS, as well as a USB 3.0 disk and a hard disk connected via the SATA-III interface.
The playback on the native media player convinced. Videos, whether SD, HD, FHD or 4K, are played back without any picture breaks or picture aberrations. At the same time it is possible to adjust the brightness, the contrast, the hue and the saturation via the settings of the media player. Subtitles and soundtracks can be changed at the push of a button. The VFD display provides information about the remaining watch time or time, memory access, HDR, resolution and network. To criticize is that the playback time in seconds range shows inaccurate jumps.
Audio Test
Multichannel sound systems prepare the media player also no problems. All common sound systems are recognized and played cleanly, ie without failures or asynchronicity. On Music playerBeing able to cope with different audio formats (MP3, FLAC etc.) is integrated. Unfortunately, the music player has problems with cuesheets, which is why associated titles are not played completely.
HDR, 3D and Frame Switching
High Dynamic Range (HDR) is fully supported. The change between HDR and SDR succeeds the ZIDOO X10 without problems. The picture quality in HDR mode is first-class, with no fogging or color space shift.
3D media are automatically detected and playback is adjusted accordingly. Detected are the common 3D formats including 3D MVC, In addition, the 3D mode can be manually controlled. Delays or other outliers do not occur during 3D playback.
Another feature is the so-called "Frame & Resolution Switching", The resolution and the frame rate match the ZIDOO X10 according to the video material. To criticize here is that the frame switching takes effect shortly after the first few seconds of video playback and thus the image is already dark with the playback for a brief moment.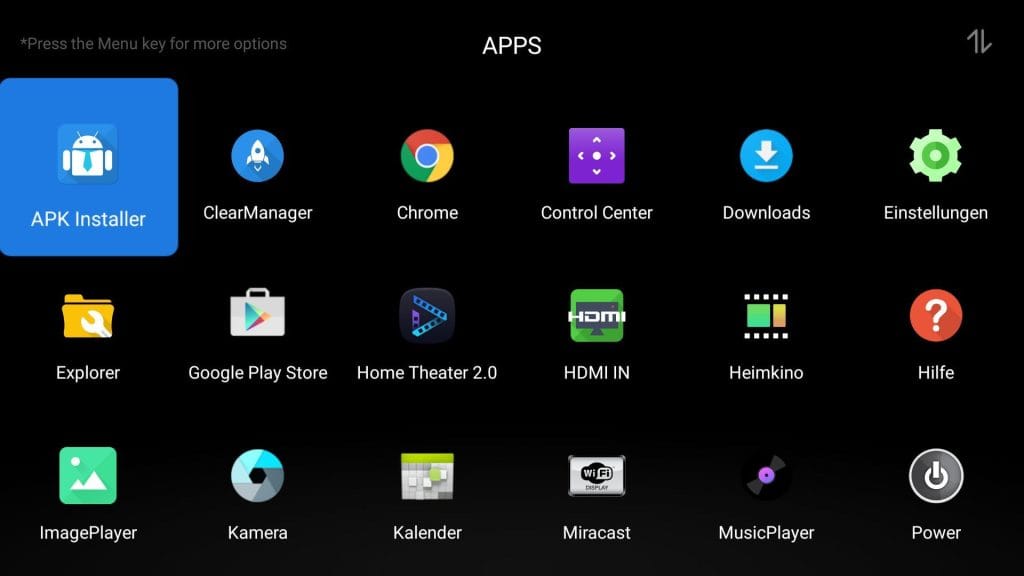 ISO playback
It is also possible Playback of ISO images and Blu-rays with BDMV and BDAV file structure. For example, if you have a Blu-Ray or DVD image in .ISO format, the complete menu can be played in addition to the individual chapters. However, this "playback with BD menu" does not (yet) work satisfactorily. In the test, it often happened that either no menu presentation was possible or that the menu did not work properly.
ZDMC
ZDMC is a unofficial codi fork developed by ZIDOO and tailored for use with a ZIDOO media player (X8, X9S and X10). ZDMC can be downloaded directly from the manufacturer's website. The most recent version is based on Kodi 17.6 (Krypton). A ZDMC 18 Leia build is already under development and is already available for download in an earlier beta release.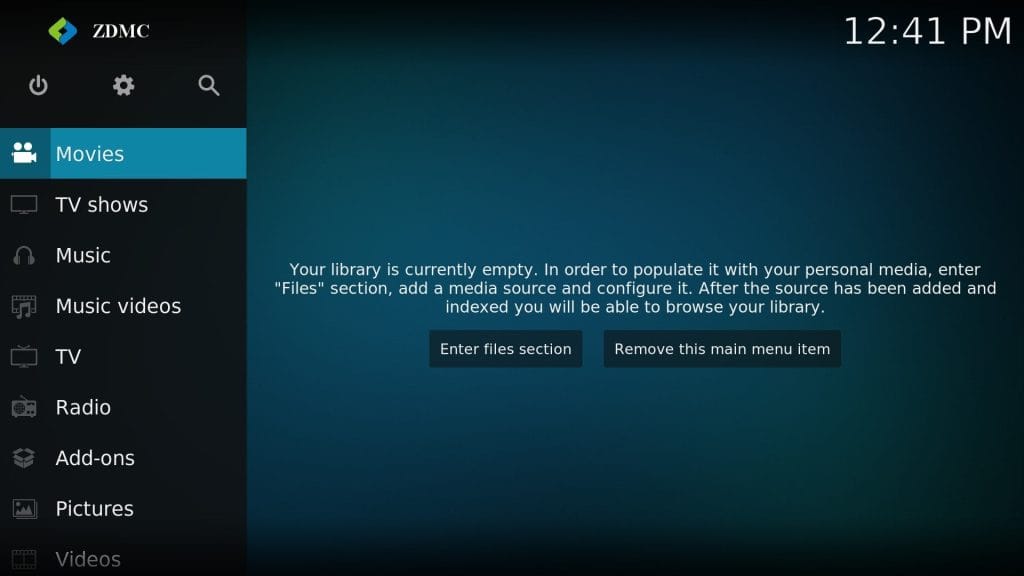 Particularly interesting is the possibility of the native ZIDOO media player as external player to integrate in ZDMC. Thus, the numerous features of Kodi can be used in combination with the really very good, native media player ZIDOO X10.
Netflix, YouTube and Co.
The ZIDOO X10 media player is not a classic streaming box and is by the lack of DRM licensing (Widevine and Co.) Also unable to stream Netflix, Sky Go and Amazon Prime video easily and in high-resolution quality.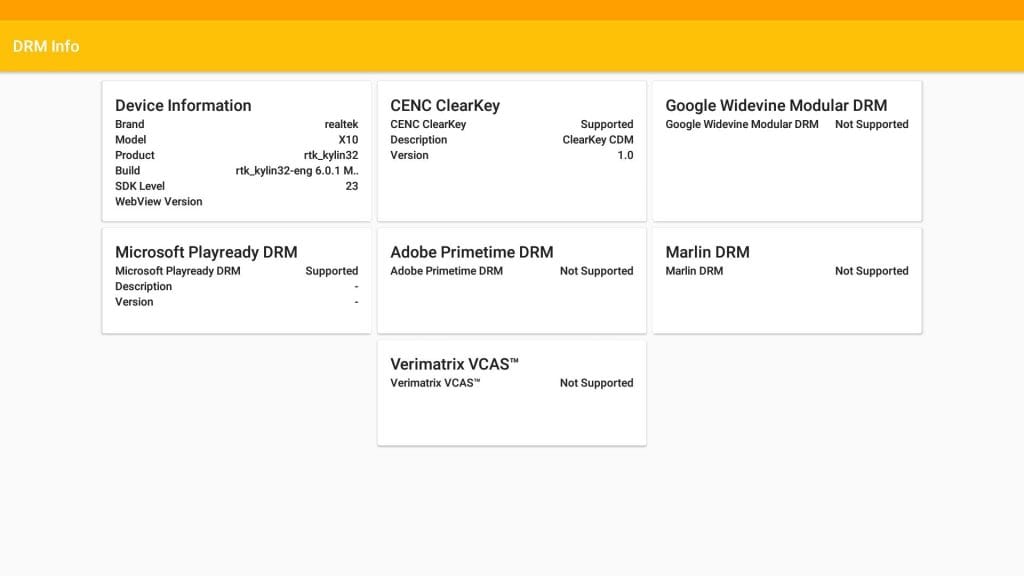 The YouTube app from the Google Play Store is able to stream videos in maximum 1080p resolution. Alternatively, you can YouTube for Android TV as a sideload to install. Videos plays the YouTube for Android TV app with maximum 4K resolution at 30 frames-per-second. YouTube HDR is not working!
Gaming
One or the other Android Mobile Game is quite fluently playable on the ZIDOO X10. The connection of a Bluetooth game controller is possible. Alternatively, ZIDOO provides the app "Box RC" available, with which the smartphone can be converted into a game controller. An input lag does not occur. Demanding mobile games, such as the recently published PUBG Mobile or even older and especially graphically demanding games such as Asphalt 8 are only playable with significant frame losses.
HDMI-IN recording
The media player is equipped with an HDMI input, which as Personal Video Recorder (PVR) acts. A corresponding App for recording management including picture-in-picture (PiP) Mode is already preinstalled. You can configure the Recording resolution (maximum 1080p), the output format (TS or MP4), the bitrate (1M - 10M), the audio sample rate (8.000 to 96.000), the output method (file or stream (boradcast, multicast or unicast)) and the storage path. Timed recording is possible. 4K UHD Content is recorded at maximum Full HD (1080p) resolution at 30 frames-per-second. The recording quality is impressive. As video compression H.264 is used. The sound is recorded as AAC stereo. HDCP protected signals can not be recorded.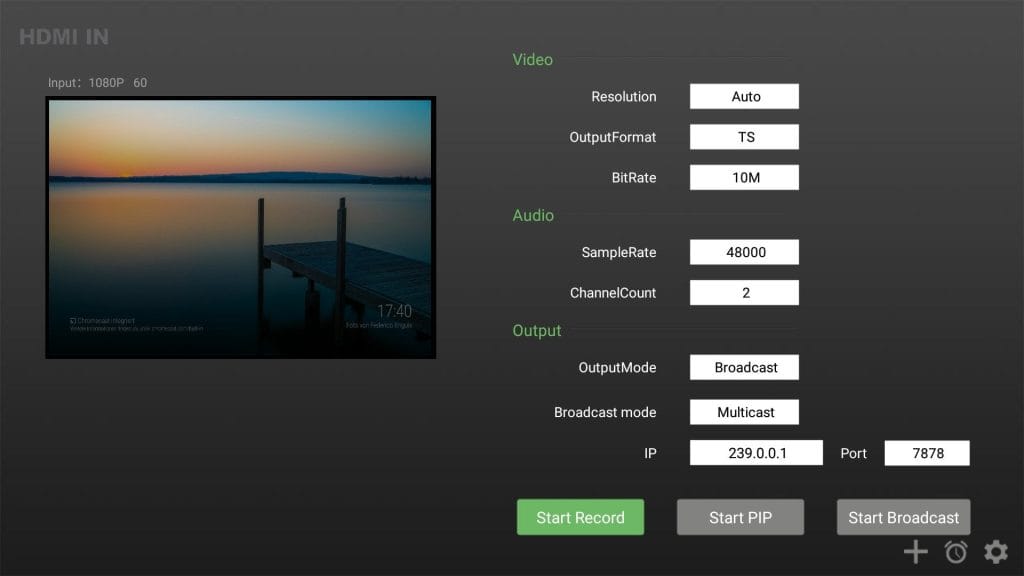 OpenWRT
The ZIDOO X10 media player can also act as a NAS. A preconfigured OpenWRT (CC 15.05.01), which runs simultaneously next to the Android OS, is already pre-installed on the box. Services such as Aria2, OpenVPN, EasyCwmp and other NAS services (Samba, FTP, iTunes, Torrent, DLNA) are already active by default. About the LuCI user interface OpenWRT can be conveniently operated from the web browser. The implementation of OpenWRT has succeeded ZIDOO and does not show any crashes or errors under normal conditions.
power consumption
Finally, let's talk about power consumption. Turned off the power of the media player is about 0.3 watts. In standby, 0.5 watts are reached. When idle, the power consumption between 7 and 10 watts, depending on whether storage media (SATA / USB) are connected. During playback of 4K UHD media, consumption will increase to about 13 watts.
Price Comparison
Price too high? Use our price alarm clock!
Prices last updated on: 26. November 2020 09: 41
* Price after deduction by voucher
Final Words