Zepp Z - Smartwatch in a timeless classic look
"Huami" recently launched its new Zepp Smartwatch range. Now the Chinese smartwatch manufacturer has presented another watch model with the Zepp Z. We have summarized the key points of the presentation for you in the following article.
Zepp Z smartwatch
At the end of August, many Amazfit watch wearers were renamed the Amazfit app to "Zepp" surprised. At the same time, the parent company "Huami" has the Zepp E smartwatches presented, which are functionally very similar to the Amazfit models, but tend less in the direction of sports watches and more in the direction of premium everyday watches.
Classic look with AMOLED display
The Zepp Z in the timeless "Classic Look" aimed at all those who wear their smartwatch not only for sports, but also in everyday life. The waterproof watch case consists of a robust titanium alloy. There are three crowns on the side that serve as controls. The circular display with a 1.39 inches diagonal is of the type AMOLED and achieves high resolution 326 PPI.
The AMOLED display type ensures strong colors and an almost infinite contrast. In addition, AMOLED displays are economical in terms of energy consumption. According to Zepp, the "Daily Use Mode" up to 15 days battery life possible. in the "Battery Life Mode" even up to 30 days!
Heart rate, SpO2 and PAI
An extensive sensor system, combined with an artificial intelligence, measures the spread over the day Heart rate (24/7)And the Oxygen saturation in the blood (SpO2) and monitors the Sleep and stress levels. Is on board again "PAI" (Personal Activity Intelligence)which is used to analyze the health of the wearer due to physical activity.
12 sports programs and Alexa
Anyone who devotes themselves to sporting activities can get out 12 sports programs which in turn are tailored to different sports (running, swimming, cycling, etc.). Other features of the Zepp Z are an integrated Alexa voice assistant and more than 50 pre-installed watch faces, On GPS and NFC was waived again!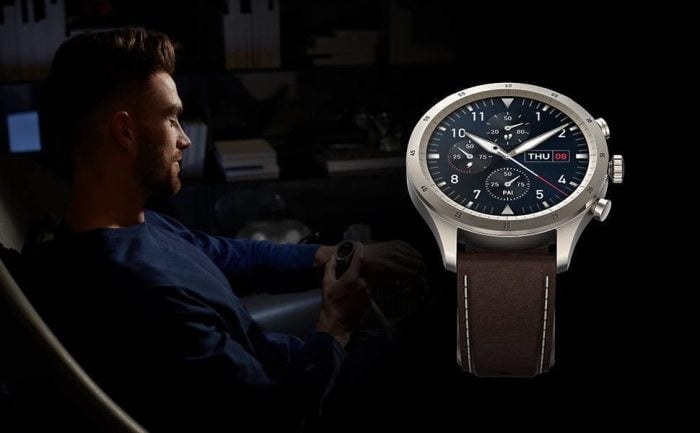 Price and availability
The Zepp Z is now available for $ 349 (€ 294) and can be ordered from the Zepp Store. The smartwatch should also be available on Amazon soon.
Source: zepp.com/en/zepp-z