WEMAX ONE
Update 27. May 2021
The WEMAX One Laserbeamer has been on the market for several years now and it is still worth buying. The projector is currently available from Banggood at an offer price of an unbeatable 800 euros. The dispatch takes place from the EU warehouse and takes an average of 3-5 working days. Simply call up the discount code below and enter it in the shopping cart at Banggood.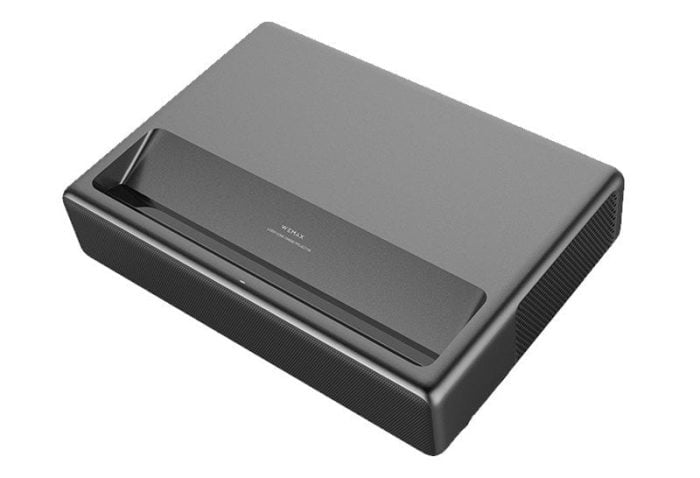 37 € Banggood Coupon - WEMAX One
With this Banggood Coupon you can buy the WEMAX One Laser Projector reduced for only 465 €.
At the end of 2017, the electronics giant Xiaomi launched its first projector on the (Chinese) market. The Xiaomi Mi Laser Projector convinced by a considerable equipment for a small price. Almost six months later, an optically identical model called "WEMAX ONE" appeared in China. There are only external differences in color and logo. A request from the Chinese colleagues at the time revealed that both models are produced by "Fengmi Technology" (峰 米 科技), a Xiaomi subsidiary, and use projection technology from APPOTRONICS.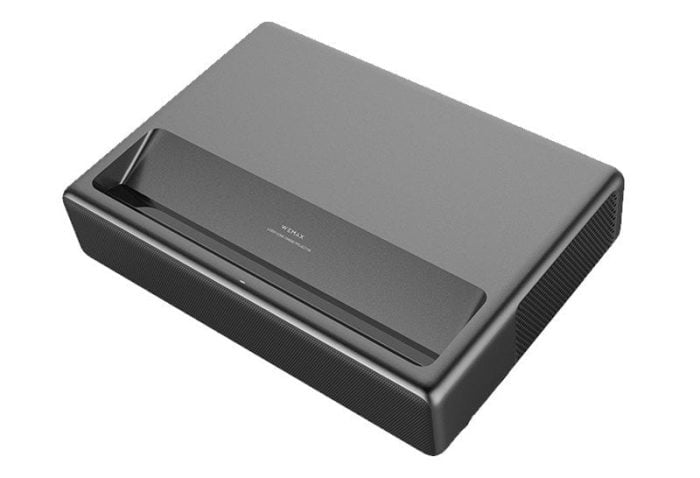 Both devices share the same components. Even the integrated SmartTV function "MIUI TV", which comes from Xiaomi, has been retained. So where is the crucial difference? According to retailers such as GearBest, who have had the projector in their range for years, the Appotronics ALPD 3.0 display technology achieves a whopping 5000 lumens instead of 7000 lumens. In the meantime it has also been confirmed that the WEMAX ONE projects a slightly brighter image than the Xiaomi projector (1st generation). According to measurements, a luminous flux of 1668 ANSI lumens is achieved.

Despite the identical hardware and laser technology, the higher brightness is made possible by Fengmi installing higher quality laser diodes in the WEMAX ONE. In terms of price, both devices are close together, which is why you should preferably opt for the WEMAX projector. However, it is also worth mentioning that the European market launch for the Xiaomi model is coming up soon, which will not be delivered with a Chinese MIUI TV, but with Android TV.
Note: In addition, you will find all specifications, experience reports and further information in the article on the Xiaomi laser projector .