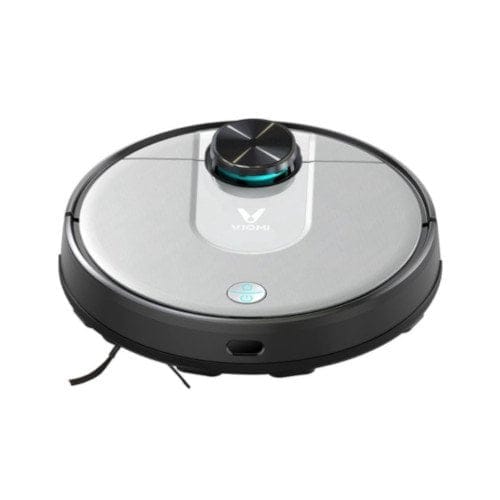 Xiaomi VIOMI V2 Pro robot vacuum for € 325
With this coupon you can join Geekmaxi is Xiaomi VIOMI V2 Pro robot vacuum for only 325 € instead of 340 € to buy! Shipping is free of charge from the dealer's German warehouse. There are no additional costs for this item.
Xiaomi VIOMI V2 Pro product details
Suck & wipe
The Xiaomi VIOMI V2 Pro is the new vacuum robot of the Xiaomi sub-brand "VIOMI". The is new 2-in-1 container, which can be used simultaneously for vacuuming and wiping. Incidentally, the robot vacuum cleaner is supplied with 3 full containers, namely one 550 ml dust container, One 550 ml water tank and the one already mentioned Multitank (300 ml dust, 200 ml water), One regulates for particularly efficient wiping electric water pump the water distribution. If something breaks, spare parts for the VIOMI V2 Pro are available in the relevant China shops, such as Aliexpress.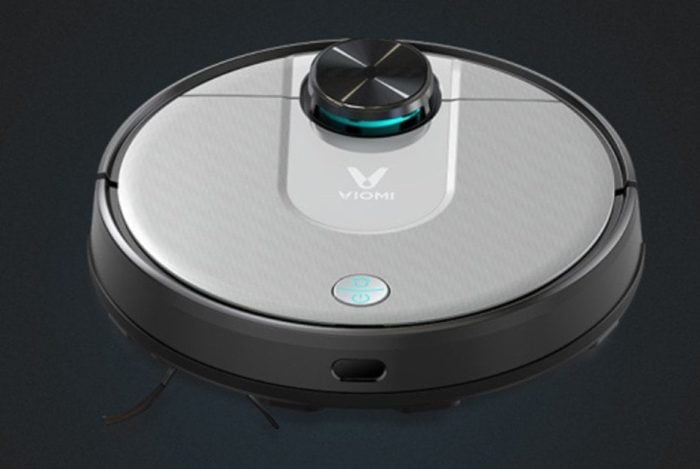 Laser navigation & room division
The navigation in the room is done with the tried and tested LDS system, A laser scans the room through 360 ° and creates a precise room map that can be viewed via the Mi Home app. This not only tells you which areas have already been cleaned, it can also be very practical cleaning areas divide and create so-called no-go zones. Of course, the app also offers other functions. So a manual control of the robot vacuum is possible or a timer is conveniently set. Once the V2 Pro has done its job, it will automatically find its way back to the charging station. For even smarter control, the vacuum robot can also be Alexa or Google Assistant to be controlled. All you need is the Mi Home Skill / Service.
Powerful cleaning
The variable speed and the one-sided brushes ensure a cleaner floor. Thanks to his Branded motors from NIDEC the VIOMI robot vacuum reaches one Suction power of 2150 Pa, The noise level is less than 68 dB. The vacuum robot is powered by one 3200 mAh battery, The running time is between 60 to 130 minutes. A full charge takes up to 4 hours.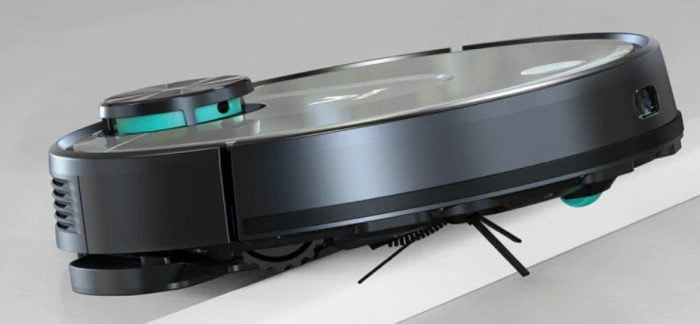 Smart design
By his Height of only 9,45 cm the VIOMI V2 Pro is one of the lowest LDS vacuum robots and fits under just about any sofa or bed. The robot vacuum runs over carpets and edges with a maximum height of 2 cm. Obstacle detection on all sides and on the ground prevents unwanted collisions.
Specifications
data
Brand: Xiaomi
Model: VIOMI V2 Pro
Type: Suction robot with LDS
Cleaning modes: SLAM
Cleaning area (sqm): 150 m²
Floor types: carpets, tiles, wood up to 20 mm
Dust container volume: 550 ml
Water tank: 550 ml
Volume (dB): ≤68dB
Energy intake: 33W
Charging time: 4 hours
Operating time (hours): 60 - 130 minutes, depending on the mode
Dimensions
Weight: 3,6 kg
Size: 35,00 x 35,00 x 9,45 cm
Xiaomi VIOMI V2 Pro reviews
Xiaomi Viomi V2 Pro in the test ► Viomi V2 & Viomi V2 Pro vs Ozmo 950 vs Roborock S5 Max | Test winner TV
user reviews
Xiaomi VIOMI V2 Pro
Overall rating:
(1 reviews)
Write a Review
Super price for the VIOMI robot vacuum. I haven't got it yet, but you only hear good things! Will report more as soon as it arrives.
Xiaomi VIOMI V2 Pro price comparison
Price too high? Use our price alarm clock!
Prices last updated on: April 5st, 2020 08:02