Smartmi Standing Fan 3
Update 15. June 2021
The online shop GShopper has the Smartmi Standing Fan 3 on offer for 83,99 euros. This is the current best price!
The dispatch takes place from the EU warehouse, so that there are no further import costs. Simply call up the discount code using the box below and enter it in the shopping cart.
€ 50 discount - Smartmi Standing Fan 3
With this GShopper coupon you can buy the smart Xiaomi fan at a reduced price for only 83 euros.
Every year Xiaomi presents us with a top-class standing fan. The Smartmi Standing Fan 3 is the new 2020 model, which, in contrast to the previous year's model, has been expanded to include some functions. The integrated ionizer is new, and uses negative oxygen ions to additionally clean the ambient air. The way it works is simple. The ionizer produces negative ions that combine with unwanted particles in the air (dust particles, microorganisms and others). The particles become heavier and fall to the ground. Odors are effectively eliminated.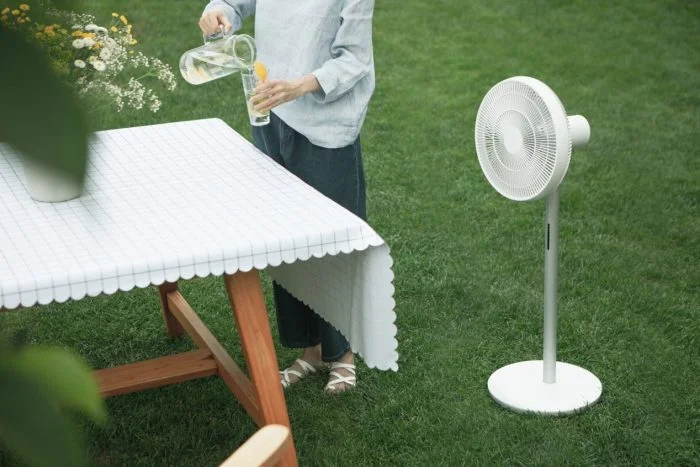 The whisper-quiet DC motor (direct current) is also retained in the Smartm Standing Fan 3. The motor with 25 watts of power is particularly economical in consumption and yet effective in air circulation. The fan can be operated either wired or wirelessly via the 2800 mAh (33.6 Wh) battery. A runtime of up to 20 hours is possible in battery mode. In combination with the particularly quiet operation (28.6 dB), the fan can continue to run without hesitation even when sleeping. A display directly on the fan provides information on the remaining battery level.
The ventilation can be adjusted in 100 levels according to your own wishes. The Smartmi fan can be controlled remotely either via the supplied Bluetooth remote control, the Mi Home app or the voice assistant. Further adjustments are also possible via the app. The fan can oscillate in 4 stages (30/60/90/120 degrees), there is a mode that simulates natural wind and it is possible to read the room temperature directly via the app.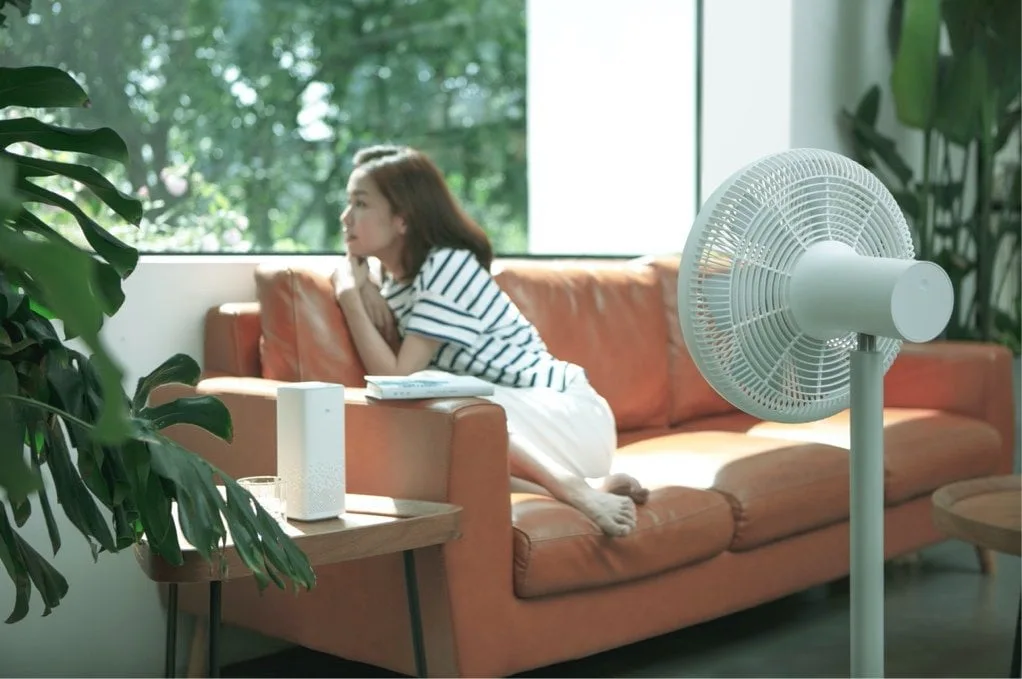 assessment
A fan is one of the must-have products for summer 2020. In contrast to ordinary fans from the hardware store, the Smartmi models from Xiaomi serve a much more demanding audience. The Smartmi fans are a real eye-catcher. But they are also clearly superior to DIY fans in terms of functionality. The DC motor speaks for quality and durability.
The battery, the quiet operation and the remote control options make the fan particularly portable and usable almost anywhere. Despite the high price of currently 131 euros, the Smartmi Standing Fan 3 is certainly worth the investment. How so? We already had last year's model, the Smartmi Standing Fan 2S in the test and were more than happy with it!