[UPDATE] Sweepstakes: Xiaomi Redmi 3S Smartphone
Update November 28, 2016 - winner!
The Xiaomi Redmi 3S lottery has come to an end and until the last minute there were still diligent participants collecting lots for the final lottery pot. Total were 332 valid lots in the pot, which many lots with interesting answers to the question "Why you want to win the smartphone" went along. Thank you again for your active participation in this competition.
Of course, will continue to organize more competitions of this kind in the future. But let's come to the winner who was drawn with the "Random Name Picker":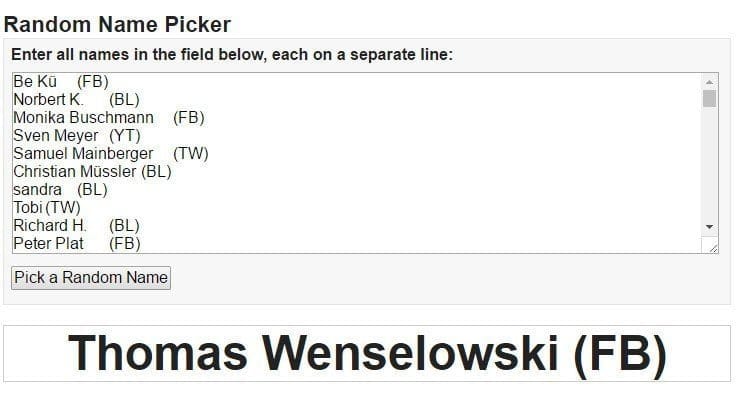 congratulations to "Thomas Wenselowski"who has won with the following Facebook lot!

Thanks again to all participants and good luck with the upcoming raffles on techreviewer.de.
---
Raffle (expired)
Today you do not expect a test report at this point, but a Raffle! There is one to win Xiaomi Redmi 3S Smartphone (3GB RAM)We cooperate with the online retailer "Gearbest" giving away. Until the Sunday the 27. November 2016 at 23: 59 clock Do you have time to take part in the raffle? Participation is free.
Competition on Techreviewer.de - Xiaomi Redmi 3S smartphone (sponsored by Gearbest)
How can I participate?
There are altogether 4 participation options, If you fulfill one of the tasks, you will receive one The most popular for the final lot pot. By completing all the tasks, you can collect a total of 4 lots. The following tasks are available:
The winner will not receive the smartphone from me, but from Gearbest. Enclosed you will find the detailed conditions of participation. If you have questions, you can of course also in the comments.

---
Incidentally, Gearbest also organizes its own raffle. Matching Singles Day, the 11. November 2016 takes place in China and is considered the online shopping day, Gearbest organizes a promotion with the so-called "Münzregen". The main prize awaits you there Xiaomi Mi5 smartphone, Of course, there are also smaller prizes in the form of gadgets to win, as well as raffled Gearbest points for the in-house points system. More information about the promotion can be found at this Post or directly on the homepage of Gearbest.