Xiaomi Mi5C - First Smartphone with Surge S1 SoC
Although Xiaomi is not represented at the MWC in Barcelona, ​​but has today released a new smartphone with self-developed processor. The Xiaomi Mi5C is the first smartphone with the so-called Surge S1 chip.
Overview
Processor and memory
CPU: Pinecone Surge S1 @2.2 GHz
GPU: Mali T-860
RAM: 3GB
Internal memory: 64GB
Display
Display diagonal: 5.15 inches
Display resolution: 1920 x 1080 pixels
Display Type: IPS
cameras
Main Camera: 12 Megapixel
* Aperture f / 2.2
* PDAF autofocus
* LED flash
Front camera: 8 megapixel
wireless
WiFi: 802.11a / b / g / n / ac
Bluetooth: 4.1
Navigation: GPS / A-GPS / GLONASS / Beidou
sensors
* Brightness sensor
* Accelerometer
*Gyroscope
* E-compass,
* Infrared sensor
* Proximity Sensor
* Hall encoder
Mobile
SIM: Dual SIM
SIM Type: Nano
Standards: 2G, 3G and 4G
Accumulator
Capacity: 2.860 mAh
Quick batch: Yes
other
Fingerprint scanner: Yes
Operating system: MIUI 8
Size: 14.4 x 69.7 x 7.1 cm
Weight: 135g
Xiaomi Mi5C with Surge S1
Already for several weeks it was known that Xiaomi will start soon as Samsung or Huawei own processor series. Under the code name "Pinecone" the rumor mill was heated up, but now it's out. The first Pinecone processor is called Surge S1 and is assigned to the processor middle class. Of course, just publishing a processor would be boring, which is why Xiaomi also announced the right mid-range smartphone - the Xiaomi Mi5C.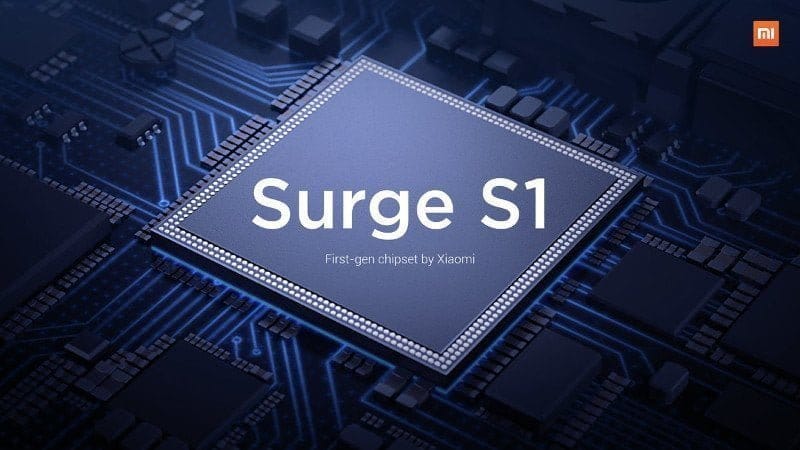 Processor and memory
The Surge S1 is an 64bit processor with 4 Cortex A53 cores, With the 2.2 GHz clock and 4 Cortex A53 cores, With the 1.4 GHz overclock. By the used ARM big.LITTLE Technology promises Xiaomi a high-performance and at the same time energy-saving system on chip. Other features are one Mali T860 GPUwhich works 760% more efficiently than the previous generation, the Mali T40, and also supports the latest Vulkan API.
The 32 bit DSP (Digital Signal Processor) Surge S1 Volta, which promises Xiaomi a huge increase in voice quality. VoLTE makes calls directly via LTE, ie digital based on the IP protocol. The maximum sampling rate is specified by the manufacturer with 16 kHz. With the 14-bit dual ISP (Image Signal Processor) Xiaomi also wants to improve image data processing. Above all, image recordings in low light conditions should benefit from this. The Surge ISP algorithm aims to improve the photosensitivity by 150% and to reduce the image noise. In the benchmark, the Pinecone SoC compares favorably. Geekbench 4 measured multi-core values ​​of 3.399 points, putting the SoC well above a Qualcomm Snapdragon 625. The memory of the Xiaomi Mi5C is impressive. In addition to one 3GB dual-channel LPDDR3 memory the smartphone also offers one 64GB eMMC5.0 Flash Memory.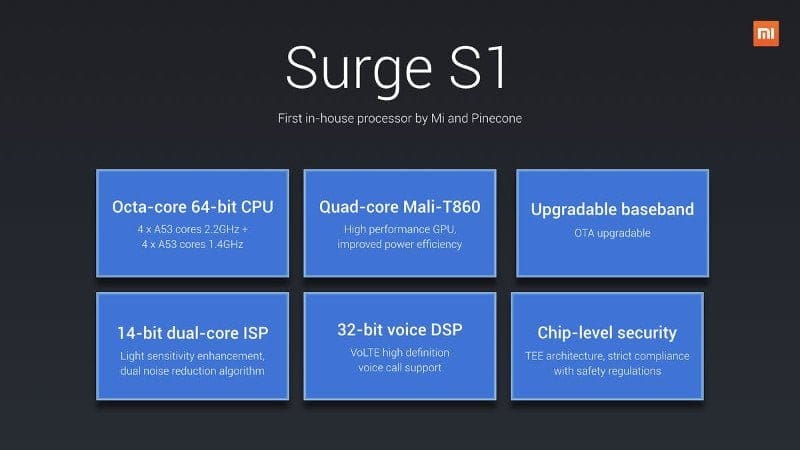 Display and camera
Installed is a 5.15 inches big JDI display this in Full-HD (1920 x 1080) dissolves. The luminance is above average 550 thread, which should make the display easy to read even in sunshine. The contrast ratio is 1.500: 1, the NTSC color space is covered by 94,4%. On the software side, the Mi5C offers various display settings for color temperature, as well as an eye-friendly mode that filters blue light.
The used Main camera resolves with 12 megapixel on. Comparing the specifications published by Xiaomi with the current Sony IMX image sensors, it can be concluded that probably the Sony IMX386 image sensor was installed. Features of the main camera are a pixel size of 1.25μm, a f / 2.2 aperture, a 27 mm wide angle, a PDAF and an LED flash. The Front camera resolves with 8 megapixel up and offers one f / 2.0 aperture as well as numerous software correction options.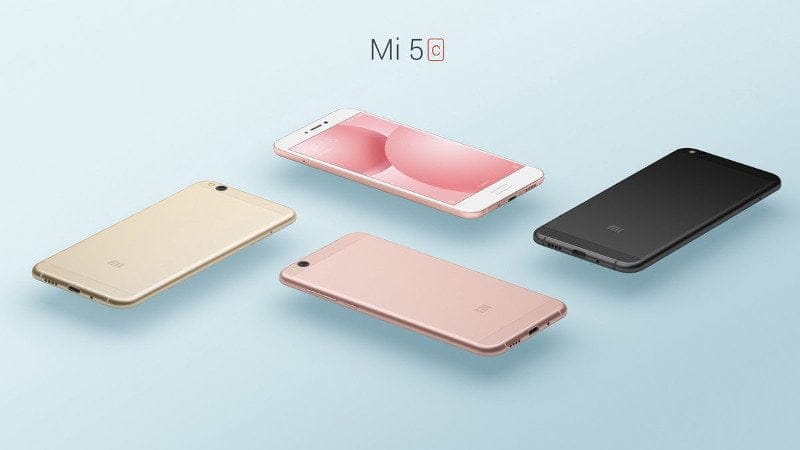 Connectivity and battery
All current mobile radio standards are supported. Whether the Xiaomi Mi5C will also support the LTE tapes used in this country is not yet known. For wireless data transfer is the smartphone with a Dual-band WiFi (802.11a / b / g / n / ac) and a Bluetooth 4.1 module fitted. The sensory equipment is average and includes not only the usual sensors but also one Infrared and a fingerprint sensor, Navigation is via GPS, A-GPS, GLONASS and Beidou.
The battery has a Capacity of 2.860 mAh, The smartphone is connected via a USB Type-C female, To charge the smartphone in no time was one Quick Charge integrated.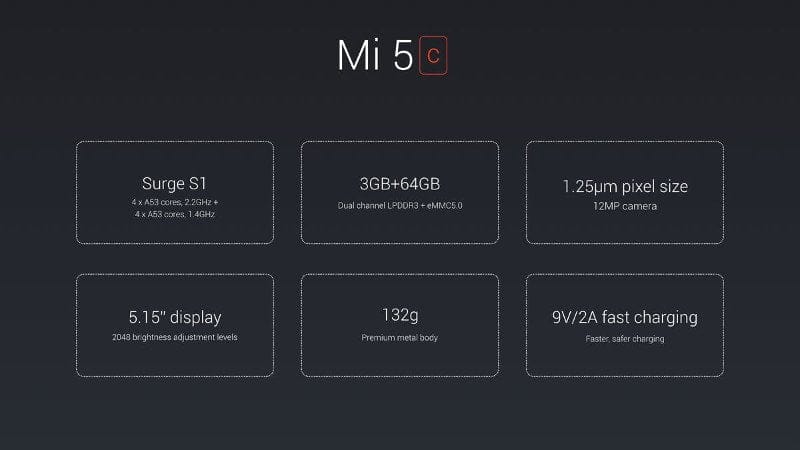 Summary
Xiaomi ventures into new realms. The in-house Surge S1 processor is not a performance miracle, but for a mid-range chip, the features are quite impressive. It might be interesting how Xiaomi will beat as a chip manufacturer and what high-end chips are expected. The Xiaomi Mi5C promises, at least on the datasheet, to become a first, decent midrange smartphone with Surge S1 chip. How it strikes in practice remains to be seen. The Selling price in China is 1499 RMB, what in about 206 € requirements.