Xiaomi Mi Sports - Sporty Bluetooth Headset
Overview
Type: Wireless
Connection: Micro USB
Bluetooth: V4.1
Range: 10 meters
Protocols: A2DP, AVRCP, HFP, HSP
Impedance: 32 ohms
Battery: 110 mAh
Playback time: up to 7 hours
Standby time: up to 280 hours
Water protection: IPX4
Weight: 17.8g
Xiaomi has long been on the sports market and has recently added to the well-known Fitness bracelet "Mi Band" also smart running shoes. At the end of October, another sporty gadget was announced with the Xiaomi Mi Sports Bluetooth headset. Visually, the Mi Sports headset looks damned like the smart Mi Band capsule. Whether the new Xiaomi headset is just as smart, it will be pursued.
Xiaomi Mi Sports - An all-rounder?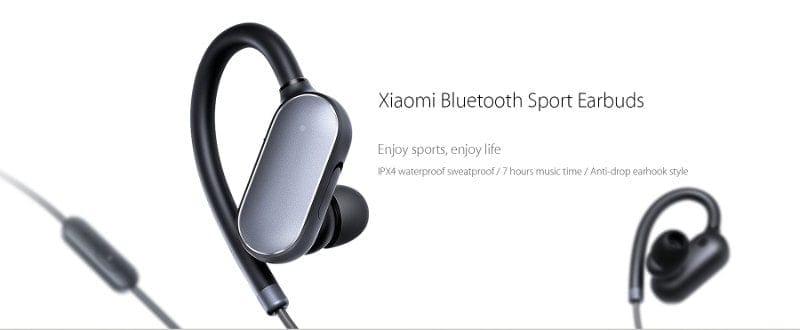 A Mi band for the ears? Could you mean smooth when you see the Xiaomi Mi Sports headphone. However, in the capsule-shaped headphones hides no pedometer, but a dynamic driver unit with metal diaphragm. Xiaomi describes the sound as crisp precise with still existing basses. This balanced sound pattern should be generated by the metal diaphragm used, which creates a smooth and realistic sound.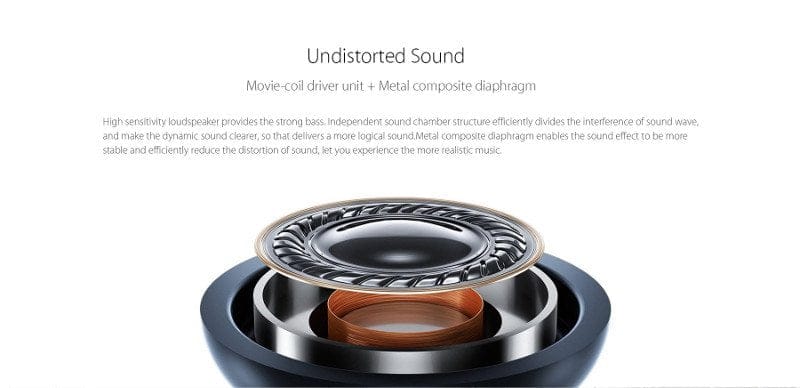 The Mi Sports headset is connected via Bluetooth. Bluetooth 4.1 also uses a particularly economical Bluetooth standard with a transmission range of about 10 meters. In combination with a built-in 110 mAh battery, the manufacturer promises a playback time of about 7 hours and a standby time of 11 days. The protocols HFP / A2DP / HSP and AVRCP are supported. A simultaneous connection with up to two devices is possible.

To make the Bluetooth headset suitable for sports activities, the headset has customizable soft rubber ear hooks. The weight is at light 17.8 grams. According to the IPX4 protection class, the headphones are also protected against all-round drinking water. The Xiaomi Mi Sports headset is operated via the ear capsule, but also via a one-button remote control with MEMS microphone, which is attached to the connection cable. The built-in MEMS microphone promises a clean voice quality by a good shielding of interference signals.

The Mi Sports Bluetooth headset is available now and will be sold in China at a price of 149 Yuan (about 20 €). Even if the headphones do not offer really smart functions, they can at least visually and priced come up. Gearbest is one of the first online retailers to list the gadget. The price is about 28 €. Shipping is from mid-November.
Price Comparison
Price too high? Use our price alarm clock!
Prices last updated on: April 5st, 2020 11:01