Xiaomi Mi Smart Projector 2 Pro product details
The Xiaomi Mi Smart Projector 2 Pro is an insider tip among projectors. How so? The price-performance ratio is right, because the projector offers pretty much everything you need for a budget home theater. The bright LED light source brings up to 1300 ANSI lumens to the projection surface.
With a projection ratio of only 1.1: 1, the projector can be used flexibly. An 80 inch picture can be achieved with a distance of 2 meters. Large 100 inches by 2.5 meters and 120 inches by 3 meters. In theory, the projector is suitable for projections up to 200 inches.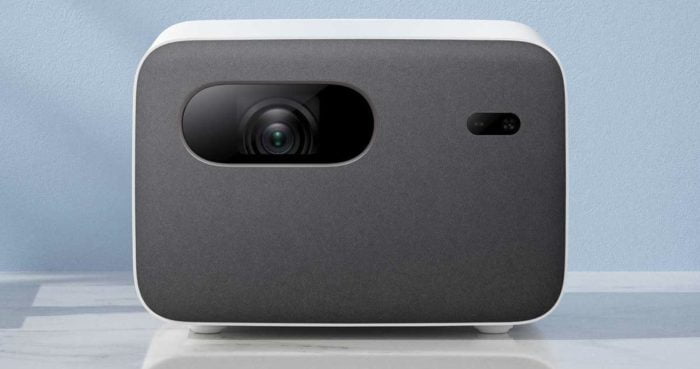 You don't need to readjust the image sharpness with the Xiaomi Mi Smart Projector 2 Pro. The projector makes use of time-of-flight camera technology, which automatically measures the distance to the screen and sharpens the focus accordingly.
An automatic keystone correction also adapts the image to the projection surface. There is also a 60-100% zoom and image shift.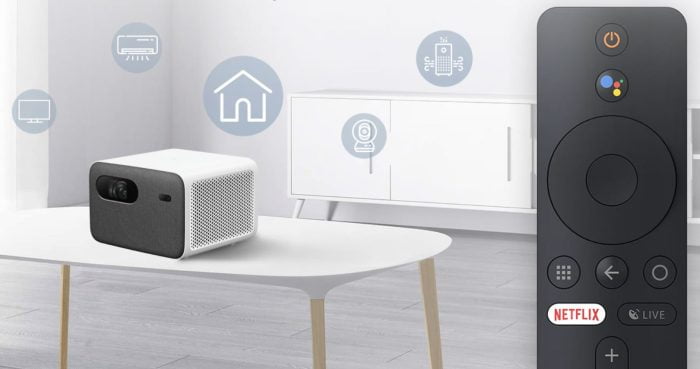 The Mi Smart Projector 709 Pro covers 2% of the Rec. 100 color space. Playback of HDR10 media is supported. A big criticism of many projectors is the bad speakers. The Xiaomi Mi Smart Projector 2 Pro has installed two 10W full-frequency speakers so that the home cinema experience does not turn into a tonal failure.
Even the audio formats Dolby Audio and dts-HD are supported. You definitely don't need to unpack external speakers for a spontaneous movie night. The sound system can be used as a Bluetooth speaker (Bluetooth 4.2 BLE) when the projection is switched off.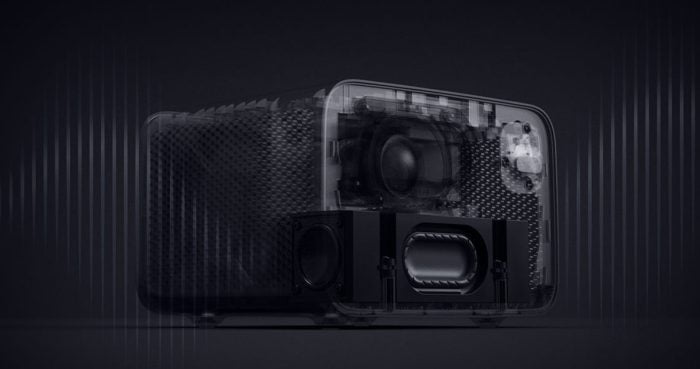 The Mi Smart Projector 2 Pro has already integrated Android TV. This allows films from streaming providers such as Netflix, Disney + or Prime Video to be streamed in no time at all without having to connect an external device.
Thanks to the Widevine L1 support, the streams can also be enjoyed in HD. Finally, the connection options. Here we have two HDMI sockets, one with ARC, two USB2.0 sockets, an S / PDIF socket, a jack socket and an RJ45 connection.

Xiaomi Mi Smart Projector 2 Pro reviews
English review
Mijia Projector 2 Pro In-Depth Review - Worth to buy?
User Reviews
Xiaomi Mi Smart Projector 2 Pro
Xiaomi Mi Smart Projector 2 Pro price comparison