Xiaomi 12t pro
200MP ISOCELL HP1
The Xiaomi 12T Pro is the first Xiaomi smartphone with a 200 MP main camera. The high-resolution 200 MP ISOCELL HP1 image sensor from Samsung with a 1/1,22″ sensor size and a 0.64 μm pixel density was installed.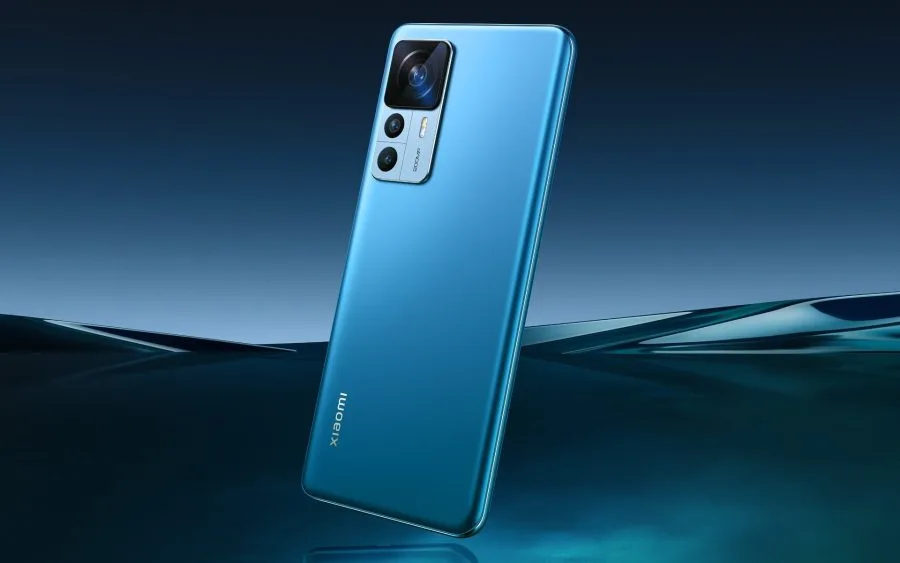 Most hobby photographers are certainly aware that higher megapixel numbers do not necessarily lead to higher image quality. Nevertheless, a new trend is emerging in the Android world, because we reported on it just a few weeks ago Motorola Edge 30 Ultra, which also relies on the ISOCELL HP1.
However, the large megapixel numbers should not only cause a stir on the data sheet. The reason for the megapixel madness is the so-called "pixel binning", a technology in which several small pixels are combined into one large pixel.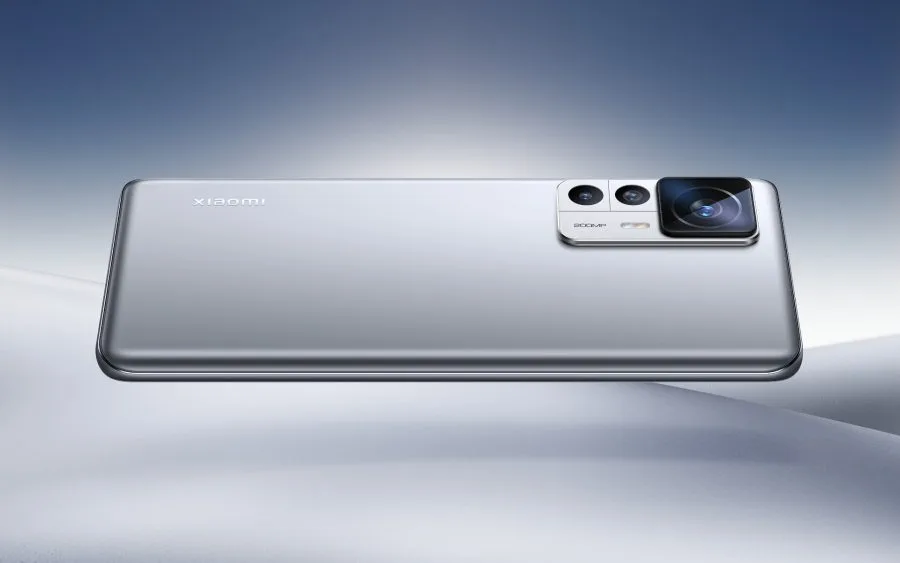 The ISOCELL HP1 is able to combine the image information from 16 pixels (16-in-1) or 4 pixels (4-in-1) into a single pixel (2.56 µm or 1.28 µm). The resolution shrinks in the same ratio. The original 200 MP ultimately results in a recording with a resolution of 12,5 MP (16-in-1) or 50 MP (4-in-1).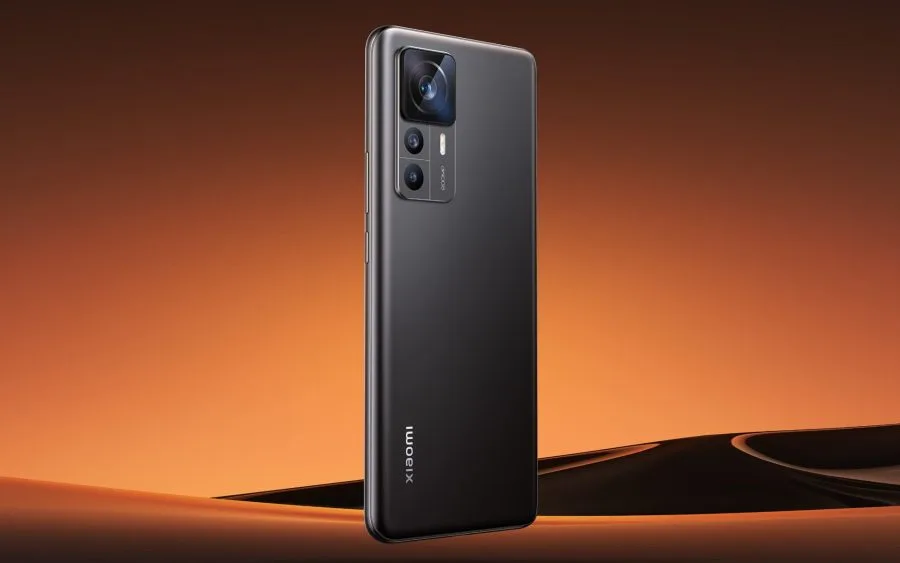 But why all this? The sensor size in smartphones is severely limited compared to full-frame cameras. To solve the problem, the size of the pixels is reduced, allowing more of these light-sensitive elements to fit on the sensor without making it too large.
However, smaller pixels absorb less light, which is reflected in reduced details and colors. This is where pixel binning technology comes in, which algorithmically generates larger pixels with more light output, resulting in better quality photos.
Finally, the main camera of the Xiaomi 12T Pro is equipped with an f/1.69 aperture, optical image stabilization (OIS) and a lossless 2x optical zoom. The main camera records videos in up to 8K and HDR10+.
On the software side, the smartphone with Xiaomi ProFocus offers intelligent motion tracking that keeps an eye on fast-moving subjects. With Xiaomi ProCut, the right editing program is available, with which content can be cut and edited directly on the smartphone.
Here are some sample shots taken by photographer Christof Wolf with the Xiaomi 12T Pro.
However, the 200 MP main camera is only one of the four cameras of the Xiaomi 12T Pro. The main camera is supported by an 8 MP ultra wide-angle camera with a 1/4″ sensor size, f/2.2 aperture and 120° field of view and a 2 MP macro camera with a 1/5″ sensor size and f/2.4 aperture. On the front there is a 20 MP front camera with 1/3.47″ sensor size, f/2.24 aperture and 78° field of view for selfies.
Snapdragon 8+ Gen1
Qualcomm's currently fastest mobile platform, Snapdragon 8+ Gen 1, ensures mass performance. The chip, manufactured using the 4nm process, promises higher efficiency than its predecessor, the Snapdragon 8 Gen 1, with CPU and GPU performance increased by 10 percent.
The Xiaomi 12T Pro will certainly get along very well with the latest apps and mobile games. The system is cooled by a vapor chamber, which is 11 percent larger than last year's Xiaomi 65T Pro and covers 125 percent more area.
Possible memory variants are 8GB+128GB, 8GB+256GB and 12GB+256GB. Fast LPDDR5 and UFS3.1 type storage is installed. In terms of connectivity, the Xiaomi 12T Pro is equipped with a Snapdragon X65 5G modem. 5G mobile communications in the sub-6GHz frequency range is supported on both SIM slots (dual SIM). Other wireless connection standards include WiFi 6, Bluetooth 5.2 and NFC.
The operating system is MIUI 13, which will still be based on Android 12 at the time of release. According to Xiaomi's current update guarantee, three major Android version updates and four years of security patches can be expected.
6,67″ CrystalRes AMOLED display
The display of the Xiaomi 12T is a 6,67″ CrystalRes AMOLED with a 20:9 aspect ratio and a high resolution of 2712 x 1220 pixels (446 PPI). Typical for Xiaomi's T series, there is no curved panel, but a flat display panel. The adaptive refresh rate, which scales in 30 Hz, 60 Hz, 90 Hz and up to 120 Hz, ensures a smooth image structure when scrolling. Xiaomi specifies the screen brightness at an average of 500 nits and 900 nits at the top.
Dolby Vision and HDR10+ are supported to display HDR content. The smartphone is also Widevine L1 certified, so Netflix, Prime Video and Disney+ can be streamed in high resolution. Stereo speakers with SOUND BY Harman Kardon sound tuning and Dolby ATMOS format support ensure the right sound. Finally, there is an invisible in-display fingerprint scanner under the display, which can be used to securely unlock the smartphone.
120W HyperCharge
Like the Xiaomi 11T Pro, the Xiaomi 12T Pro can also be quickly charged with 120W HyperCharge. A full charge of the 5.000 mAh battery takes about 19 minutes. A matching 120W fast charger is included. The Xiaomi 12T Pro does not support wireless charging.
Xiaomi 12t
The Xiaomi 12T is the cheaper model of the new Xiaomi 12T Series. Both smartphones use an identical design with a body dimension of 163.1 x 75.9 x 8.6 mm. Technical savings are mainly in the mobile platform and the main camera.
Instead of the Snapdragon 8+ Gen 1, the Xiaomi 12T uses a MediaTek Dimensity 8100 Ultra. Although the 5nm chip cannot compete with the Snapdragon 8+ Gen 1, it is up to most tasks with its 8-core CPU and Mali-G610 MC6 GPU.
The storage options are limited to 8GB LPDDR5 RAM and 128GB or 256GB UFS3.1 data storage. Current connection standards are also supported with 5G mobile communications, Bluetooth 5.3, WiFi 6 and NFC.
The main camera uses a 108 MP Samsung ISOCELL HM6 image sensor. The 1/1.67″ sensor uses 9-in-1 pixel binning and is optically stabilized (OIS). The rest of the sensors are identical to the Xiaomi 12T Pro.
The 6.67″ CrystalRes AMOLED DotDisplay, which supports HDR10+, is also the same, but does without Dolby Vision. Also, there is no Adaptive HDR, no Adaptive Reading Mode and no SGS Low Visual Fatigue Certification. The stereo speaker does without SOUND BY Harman Kardon.
There is no difference in the 5.000 mAh battery, which can also be charged in around 120 minutes with 19W HyperCharge.
Price and availability
The Xiaomi 12T Series can be pre-ordered from October 4, 2022 at 15:00 p.m. and will be available in stores from October 13, 2022. The prices are staggered as follows:
The Xiaomi 12T in the 8GB+128GB version is available at an RRP of 599,90 euros
The Xiaomi 12T in the 8GB+256GB variant is available at an RRP of 649,90 euros.
The Xiaomi 12T Pro in the 8GB+256GB version is available at an RRP of 799,90 euros.
Sale
Anyone who purchases the Xiaomi 12T Pro from October 4, 2022 at 15:00 p.m. to October 18, 2022 at 23:59 p.m. will receive a Redmi Pad worth 329,90 euros free of charge after successfully registering the smartphone.
Conditions of participation and further information under https://mi.com/de and https://promotion.teqcycle.com/Xiaomi12TPRO_presales
Service
Anyone who purchases a device from the Xiaomi 12T Series between October 4, 2022 and October 3, 2022 will receive a one-time display repair free of charge from the Xiaomi Service Center within the first 6 months of purchase.
Source: Press Release