Review
vivo X51 5G in the long-term test - strong 5G smartphone with gimbal camera
The smartphone manufacturer vivo wants to get started in Europe and is presenting a 51G smartphone right from the start with the vivo X5 5G, which puts design and innovation in the foreground. The gimbal camera system, which promises particularly smooth photo and video recordings, plays a special role.
The vivo X51 5G has been my daily driver for several months. Now it is time for my conclusion! You can find out more about the smartphone and how it fares in the following review.
Overview
Processor and memory
CPU: Qualcomm Snapdragon 765G
GPU: Adreno 620
RAM: 8GB (LPDDR4x)
Internal memory: 256GB (UFS2.1)
Memory extension: no
Display
Display diagonal: 6.56 inches
Display resolution: 2376 × 1080 pixels
Display frequency: 90 Hz
Display Type: AMOLED
Screen Protector: Unknown
Multitouch: 10 fingers
cameras
Main camera: 48 MP Sony IMX598 (f / 1.6 aperture)
Ultra wide angle + macro: 8 MP Hynix HI-846 (120 ° ultra wide angle lens and f / 2.2 aperture)
Telecamera: 8MP Omnivision OV08A10 (f / 3.4 aperture, 5x optical - 60x digital)
Portrait camera: 8MP Samsung S5K3L6 (f / 2.46 aperture)
Front camera: 32 MP Samsung S5KGD1 (f / 2.45 aperture)
Mesh
Dual SIM: Yes
SIM size: Nano SIM
eSIM: No.
GSM: 850 / 900 / 1800 / 1900 MHz
CDMA: BC0
WCDMA: B1/B2/B4/B5/B8
FDD LTE: B1/B2/B3/B4/B5/B7/B8/B12/B17/B18/B19/B20/B26/B28/B32/B66
TDD LTE: B38 / B39 / B40 / B41
5G: n1/n3/n7/n8/n28/n38/n41/n77/n78
wireless
WiFi: 802.11 a / b / g / n / ac
Bluetooth: 5.1
GPS: Yes
Sensors
* Ambient light sensor
* Accelerometer
* Proximity Sensor
* Hall sensor
* E-Compass
*Gyroscope
* Fingerprint Sensor
* NFC
Accumulator
Battery: 4.315 mAh
Fast charge function: 33 Watt
Qi store: no
other
Operating system: Android 11 (FuntouchOS 11)
Audio: AK4377A Hi-Fi
Connection: USB-C
Size: 158,46 × 72,80 × 8,04 mm
Weight: 181.5g
1x smartphone
1x SIM needle
1x Type-C adapter
1x charging cable
1x charger (33 watts)
1x protective cover
1x user manual
Test: vivo X51 5G
The vivo X51 5G is the first smartphone that vivo in Europe brought to market. Although very few people know about the company in this country, it competes in other markets, especially in Asia, with big names such as Huawei, Xiaomi or OPPO.
Innovation plays an important role in vivo. So it appeared in 2012 vivo X1, the first smartphone with a hi-fi audio chip. That followed two years later vivo X5 Max, the thinnest smartphone on the market to date. That finally followed in 2018 I live NEX, the first smartphone with an in-display fingerprint scanner. With the vivo X51 5G, the company would like to set a new milestone and thus also win over European customers.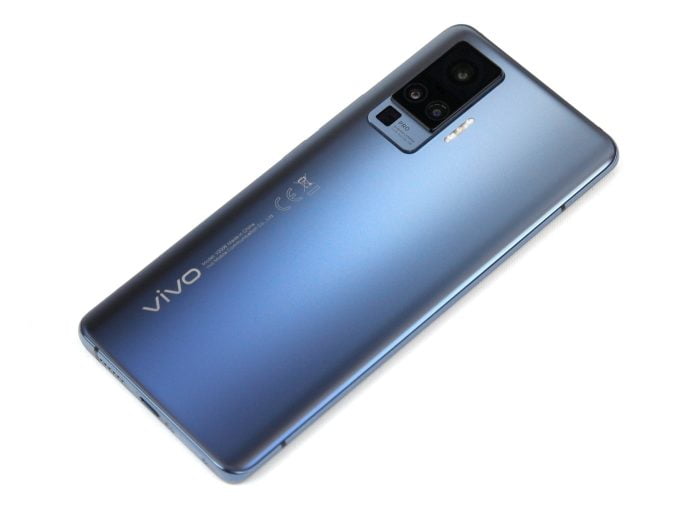 Gimbal camera system
Most of you will certainly care Recording quality of the 48 MP main camera (Sony IMX598). After all, this is the focus of the vivo X51 5G. The decisive factor here is the special image stabilization technology in the form of a Gimbal camera systemthat declares war on shaky recordings and ensures particularly smooth videos. But even those who like to take photos should get their money's worth, because the gimbal camera wants to score especially in the dark, where higher exposure times are necessary and the smallest movements lead to blurry images.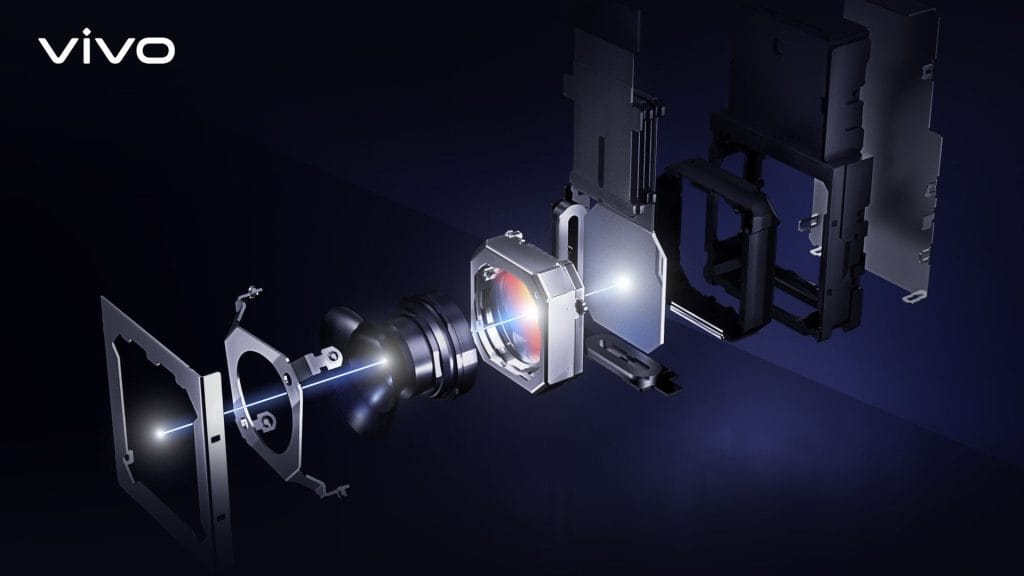 In contrast to the usual optical image stabilization (OIS), as we know it from most flagship smartphones, the stabilization module of the vivo X51 is a professional one 3 axes gimbal modeled on. Camera pans, inclinations and tilting movements are made electromagnetic balanced. The gimbal camera system is rounded off by AI supportwhich ensures more image and video sharpness even with fast movements. Special recording modes such as the Super Night Mode or the Supermoon fashion, benefit from this new stabilization technology and provide more variety in photography.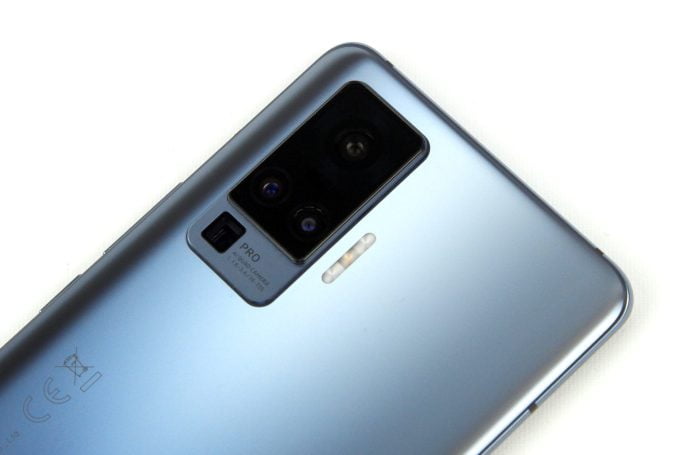 In addition to the main camera, the vivo X51 5G also has a rear three more cameras installed. A 13 megapixel portrait camera with 50mm focal length and 2x optical zoom ensures perfect depth of field. One 8 megapixel sensor with 120 ° wide angle is able to capture a particularly large image area. At the same time, the sensor shares a macro function with a short one 2.5cm recording distance. The fourth camera in the group has a resolution of 8 megapixels and enables one 5x optical zoom. Digital is even one 60x magnification (60x hyper zoom) possible. The front camera resolves megapixels with 32.
On a short photo tour, the vivo X51 5G accompanied me day and night through beautiful Saarbrücken. Here are the recordings:
Day / twilight
In terms of recording quality, the vivo X51 5G can keep up with other upper-class smartphones. The 48 megapixel main camera (Sony IMX598) delivers detailed images with crisp image sharpness right down to the edges of the image. Colors are displayed realistically and the dynamic range is pleasantly large. The Camera-AI recognizes different scenes precisely, even if the additional color adjustment does not suit everyone's taste. However, the AI ​​scenario recognition can be switched off in the settings of the camera app.
Night (left "normal" / right night mode)
The main camera delivers convincing results even in poor lighting conditions. Colors and image sharpness are retained and the image noise is low. The gimbal camera system, which effectively compensates for wobbles during longer exposure times, makes a major contribution to this. in the night mode the recording time can be up to 8 seconds.
Zoom capabilities
The Telescope camera of the vivo X51 5G enables one 5-way optical and 60-fold hybrid zoom. Compared to the main camera, the color of the images is a bit weaker, the dynamic range is also smaller and the image blurring decreases slightly towards the edges of the image. Details are captured very well up to 5x magnification. Usable zoom recordings can be made even with a 10x magnification. After that, details and sharpness decrease increasingly. With a steady hand and good lighting conditions, the 60x zoom can also provide surprises.
Super macro mode
The name "Super macro" the vivo X51 5G deserves it. The 8 MP sensorMacro and ultra wide angle cameras share, except for a short one Distance of 2.5 cm pleasantly hot. Details and fine structures are very easy to see.
You can find all pictures in full resolution in our Dropbox (Link).
video mode
The vivo X51 5G can record videos to the maximum 4K at 30 images-per-second on. Just like the image quality, the video quality is also impressive, with strong colors and decent reproduction of details. zoom is in video mode with a maximum 10x magnification possible. A switch to Ultra wide angle camera succeeds fluently, while the recording is in progress.
There are also special ones Camera and film filtersthat can be activated before the recording is started. There is a separate one for cinematic film recordings Cinematography mode with automatic object focusing. Beauty filter are also available in video mode. You can take a look at the video quality in the following video.
vivo X51 5G | Camera Test Quality Day & Night 4K60
The recordings are really smooth if you also use the "Super Shake Protection" activated. However, the resolution is then also reduced to 1080p at 60 images-per-second. With a steady hand, however, it can also be filmed in 4K without any problems and purely via the gimbal stabilization.
front camera
The recording quality of the 32 MP front camera can also be seen. This is convincing in terms of things Degree of detail, color rendering and dynamic range. Numerous Filters, scenes and effects (AI stickers, color filters, portrait lighting, etc.) enable varied selfies. The beauty filter is particularly extensive, which is more than 15 parts of the face corrected. It is up to the user to decide how much each area of ​​the face is corrected.
Im Portrait mode people are released cleanly. Of the Degree of uncertainty is pleasantly discreet, but cannot be determined by yourself.
Do you want to get one with the front camera Video record, the maximum resolution is included 1080p. In addition to the beauty filter that corrects the areas of the face, there is also one Body shape filterstackling shoulders, waist and legs, among other things.
Display
The display refers to vivo as "3D Curved Ultra O Screen", This is 6.56 inch E3 Samsung AMOLED Panel with 90 Hz refresh rate and 180 Hz sampling rate. The FHD + resolution given by vivo corresponds to high resolution 2376 1080 x pixels. According to the AMOLED display type, the representation is particularly brightly colored, with an almost infinite contrast. The maximal display brightness is enough to be able to read the display clearly outdoors. That is also an advantage adaptive refresh ratethat automatically adapts to the content and ensures a visibly more fluid display, but at the same time does not become a power hog.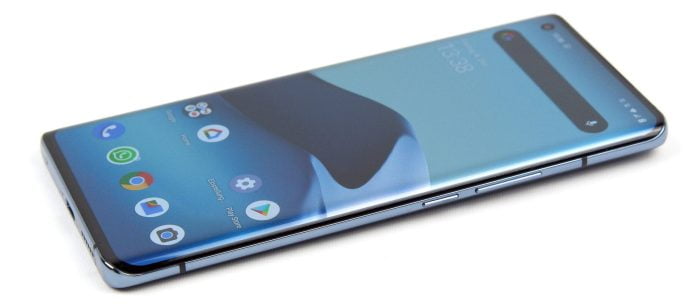 The Settings around the display fail extensively. Among other things, there is a dark mode and adjustment options for color, color temperature and refresh rate. Date, time and notifications can be conveniently stored on the Always-on display without significantly reducing the battery life. Themes ensure more variety. There is a hidden under the display to safely unlock the smartphone In-display fingerprint sensor. This unlocks the smartphone reliably and quickly.
Through the support of HDR10 + the vivo X51 5G is also suitable for replaying HDR content. HDR10 + expands the contrast ratio and the color space, which in turn ensures a more realistic and natural picture. Besides, the smartphone is Widevine L1 certified so that content from streaming providers such as Netflix, Disney Plus or Prime Video can be played in full resolution.
Performance
The system-on-chip is the ARMv8-based and im 7 nm method manufactured Qualcomm Snapdragon 765G. In terms of performance, the SoC "only" ranks in the field of upper middle class a, the Snapdragon 765G is definitely not a bottleneck. The smartphone performs well in everyday life and the 8-core CPU can even handle computationally intensive tasks. A performance cluster, consisting of two Cortex-A76 cores, takes on particularly demanding tasks. Six economical Cortex-A55 cores form one Energy saving Clusterwho takes on undemanding tasks.
Part of the Qualcomm Gaming range, the Adreno GPU 620 of the SoC has enough performance even in current mobile games. The system is rounded off by a 8GB LPDDR4X Memory and one 256GB UFS2.1 data store. Unfortunately, the smartphone only supports USB 2.0. This means that data transfers via USB are not quite as quick as with the faster USB 3.x standard.
User Interface
Vivo relies on the in-house operating system FuntouchOS, which has now been updated to version 11. FuntouchOS 11 is based on Android 11 and is a tidy user interface that is largely compatible with Stock Android oriented. Vivo has avoided a flood of third-party apps.

The smartphone has already received a few system-improving updates in the past few months. Most recently, the status of the Security patches updated to March 2021. To what extent the vivo X51 5G has an update Android 12 is not yet known. Assuming a common 2 year update policy, the vivo X51 5G would be a candidate for Android 12!
FuntouchOS 11 - New functions
With the update on FuntouchOS 11 vivo not only rolled out a version update to Android 11, but also revised and expanded the user interface of the vivo X51 5G. The following innovations are in the Update (PD2005F_EX_A_36.7.11) include:
Always-on display: The AoD has been improved and expanded with new designs. The user has more options to adapt the AoD to their own needs.
Albums: Photos can be managed even better. Intelligent algorithms help to sort photos by location, time, event and other factors.
iManager: Optimizes disk space cleanup, malware threat detection, traffic management, and app notifications.
Ultra game mode: Increases performance in games. Also includes a picture-in-picture mode for apps.
Privacy Policy: Optimization of the control over memory access. The "Always allow" option for location queries has been removed from the authorization request.
System: A notification history has been added. Advanced control over media playback.
connectivity
The vivo X51 5G also cuts a good figure in mobile communications. The connection in 4G and 5G mobile network is stable and shows no abnormalities. The common ones in Germany 4G (1/3/7/8/20/28/32) and 5G (n1/n28/n77/n78) Bands are all supported. Area coverage mmWave is missing however. For the 5G speed test we were with the network from Vodafone connected where we have data rates of 454 Mbit / s down and 28 Mbit / s up could measure.
Wireless connections into WiFi (dual AC) and over Bluetooth (5.1) also impress with their high connection stability and range. Looking ahead, the vivo X51 5G is unfortunately not WiFi 6 (802.11ax) compatible. NFC is available. Mobile payment via Google Pay works without problems.
The Navigate (GPS, Beidou, GLONASS and Galileo) The smartphone delivers precise position data and shows the way accurately. Playback via the Mono speaker occurs in an understandable and clear manner and at a high volume. The HiRes certified one processes high-resolution audio formats AK4377A audio chip.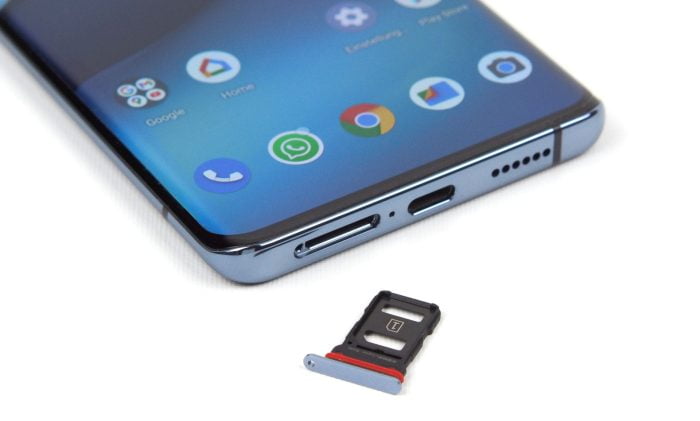 Accumulator
The battery has a capacity of 4.315 mAh and from one battery charge 1 to 2 1/2 days term tickle out. The running time, however, depends heavily on individual usage. Anyone who makes a call here and there, receives WhatsApp messages and surfs the web can easily reach 2 days and more. With Always-On Display and average usage, I was able to tease out exactly 1 1/2 days of running time.
The 33 watt FlashCharge 2.0 fast charging function Charges the battery in only 30 Minutes on good 57 Prozent and in 60 Minutes on 100 Prozent. The prerequisite is a suitable quick charger, which vivo kindly included in the scope of delivery. Wireless charging is unfortunately not an option.
Price and availability
Price too high? Use our price alarm clock!
Prices last updated on: April 7th, 2021 23:49 PM
Final Words