Review
Vasco Translator M3 Review - Smart voice translator with free data plan
If foreign language skills are not sufficient on vacation, the language barrier can become a real obstacle. The Vasco Translator M3, which translates more than 70 languages ​​at the push of a button, promises a remedy.
Test: Vasco Translator M3
Electronic language translators are real, pocket-sized interpreters. The little helpers not only have a huge vocabulary, they also translate almost any language in real time. Let's look at that Vasco Translator M3 closer to.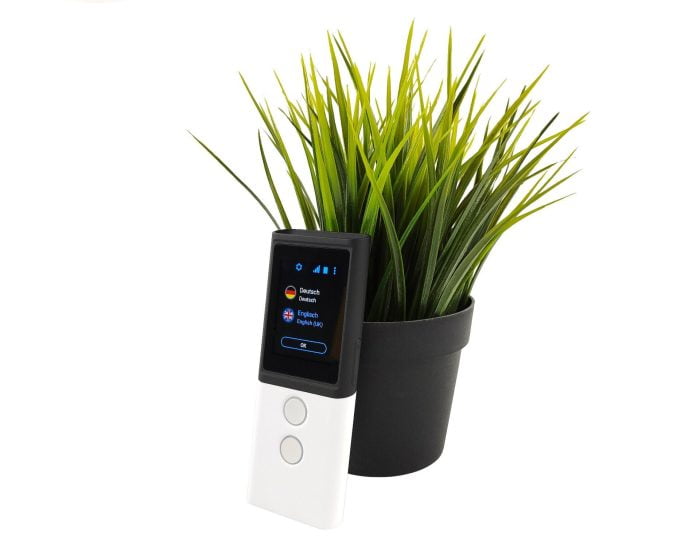 Design
A language translator should be as compact as possible in size and pleasantly light in weight. It's practical to always have the device with you.
In the case of the Vasco Translator M3, these criteria certainly apply. The voice translator comes with a Size of 12.5 x 4.9 x 1.3 cm and a Weight of 88g significantly smaller than a normal smartphone.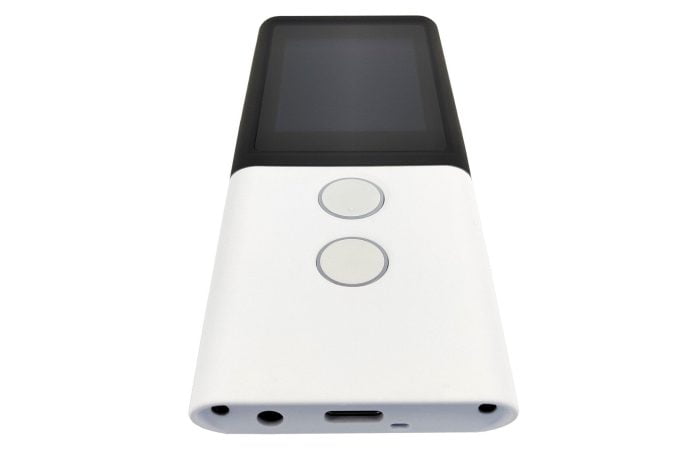 Basically, the translator is structured similar to a smartphone. There is a in front 2 inch IPS color displaythat responds to touch. Below that are two interpreter buttons, which enable voice input in the desired language.
If we hike to the device pages, the is on the left SIM slot with volume rocker underneath, on the right is the power button with a menu navigation button.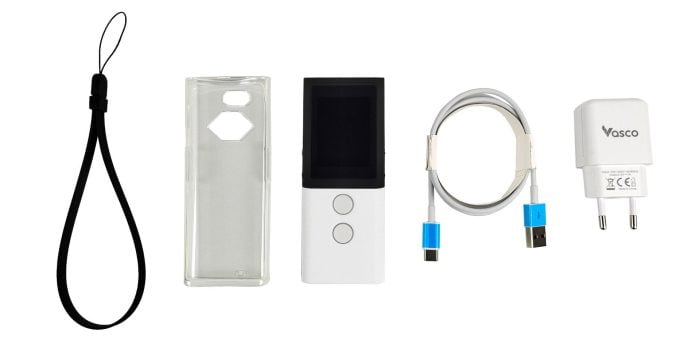 A USB-C socket for charging the device awaits us on the bottom. Vasco has placed a 3.5 mm audio jack next to it if you want to use the translator with headphones. The two noise-reducing microphones are aligned so that they point horizontally in both speaker directions. The camera with LED flash and loudspeaker are located on the back.
Color accents set the overall 6 different colorswhere the translator is available.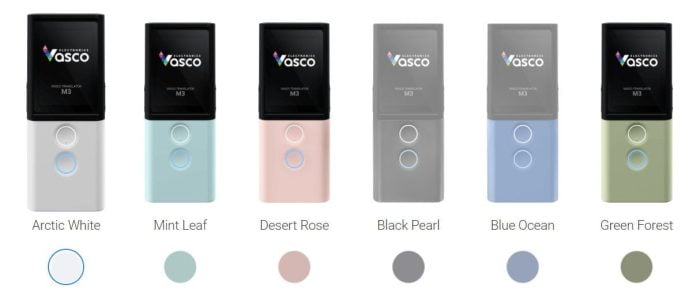 Hardware
Let's get a little technical, because in terms of hardware and software, the Vasco Translator M3 is very similar to a smartphone.
A MediaTek MT6737V system-on-chip, which was designed for smartphones, is installed. This combines a quad-core CPU (4x Cortex-A53), a Mali-720 MP2 GPU and a Cat.4 LTE modem.
On the software side, the translator is based on Android. In the event of an update, this can be conveniently downloaded via WLAN.
field test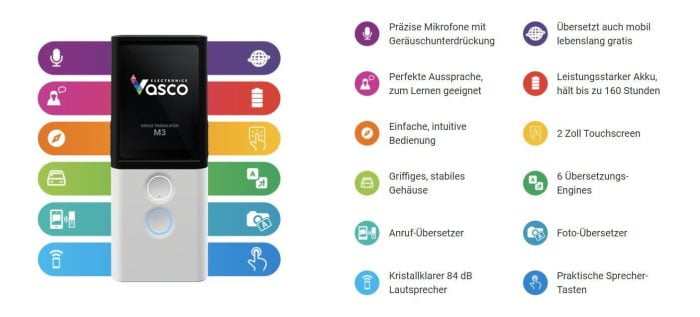 Setup and SIM
The Vasco Translator M3 is set up in next to no time. After switching on the device for the first time, the preferred menu language is selected. Then you agree to the Vasco user guidelines and you can start translating.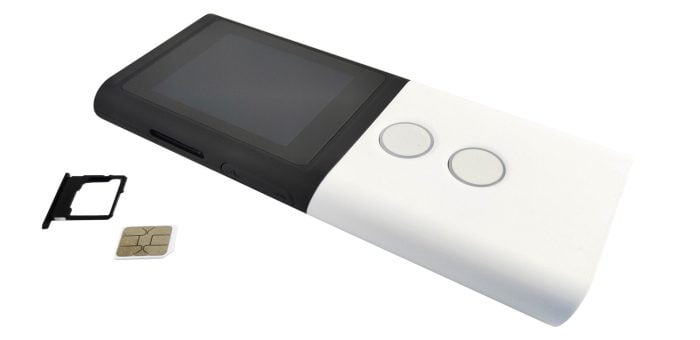 In contrast to other real-time translators, in which an eSIM is permanently integrated into the device, Vasco relies on a classic one SIM slot. A SIM card with a free data tariff that can be used worldwide (up to 200 countries) is already inserted. Activating the SIM is not required.
Operation and user interface
The velvety-soft plastic surface of the Vasco Translator M3 ensures a pleasant feel. All buttons and the touch display are easy to reach by hand and the translator is generally easy to use.
The user interface is particularly clear, so that you can quickly land where you want. All functions can be reached via a 3-point menu without having to search too hard.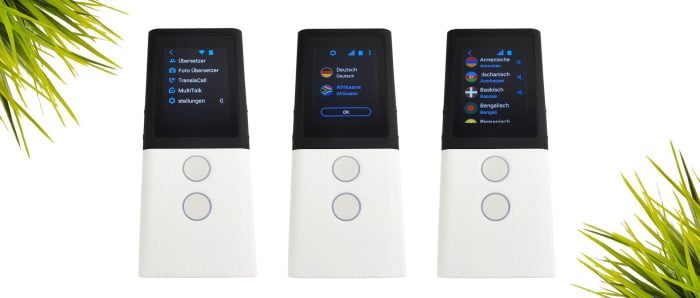 Languages ​​and translation
70+ languages
Let's get to the most important point - the translation. The Vasco Translator 3 is able to from and to more than 70 languages to translate. In some languages, however, text-to-speech output is not supported, so it is translated into text only. How the speech output sounds in the respective language can be seen on the Vasco Translator M3 product page listen to.
The noise-reducing microphones were able to convince us in the test with a high recording accuracy. Spoken words are recorded with a high degree of consistency even in loud ambient noise. The Real-time translation happens surprisingly quickly and is played at a pleasantly high volume. The translation can also be followed in text on the display.
Vasco Translator M3 | New language translator | Just talk together!
Photo translation
A special feature in which the Vasco Translator M3 differs from other real-time translators is that Photo translation. Simply record a street sign, menu or other text with the camera and the translated text will be saved as a Overlay faded in. Just like real-time translation, this function also fulfills its purpose, provided the lighting conditions are right and the text is not too tiny.
TranslaCall and MultiTalk
Two other translation functions of the Vasco Translator M3 are TranslaCall and MultiTalk. TranslaCall translates calls in real time. To do this, the translator must be held up to the loudspeaker of the telephone. A short instruction helps the other person understand that a translation is taking place. MultiTalk is a function that is suitable for international teams and that translates group discussions with up to 100 participants in real time.
Product page of the manufacturer: vasco-electronics.de/translator/vasco-translator-m3.html
Final Words