Ugreen 6 in 1 USB C Hub Product Details
The Ugreen 6 in 1 USB-C Hub expands laptops, tablets, smartphones and other devices with additional ports. It is one of the cheapest and, with more than 7000 positive reviews on Amazon, one of the best tested USB adapters.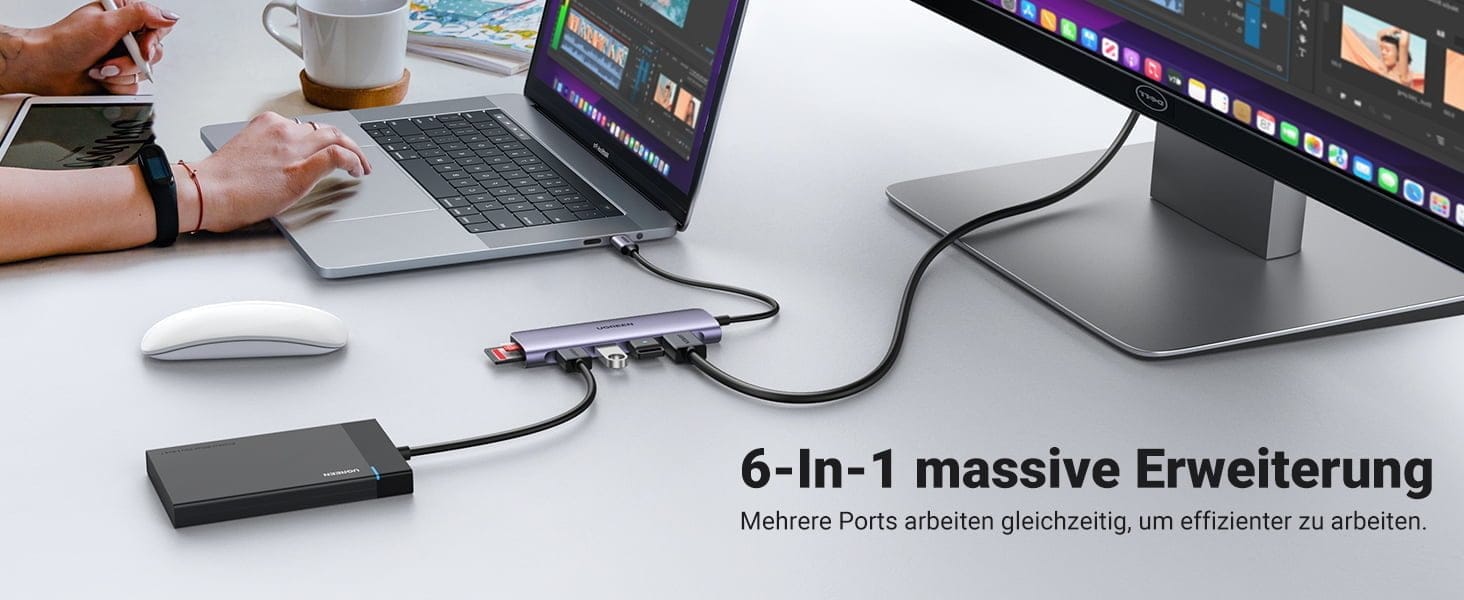 The hub is a slim 11.5 x 3.6 x 1.25 cm and weighs only 100 g, so it should fit in most laptop bags. As a plug-and-play solution, the hub is immediately ready for use. It is connected via USB-C.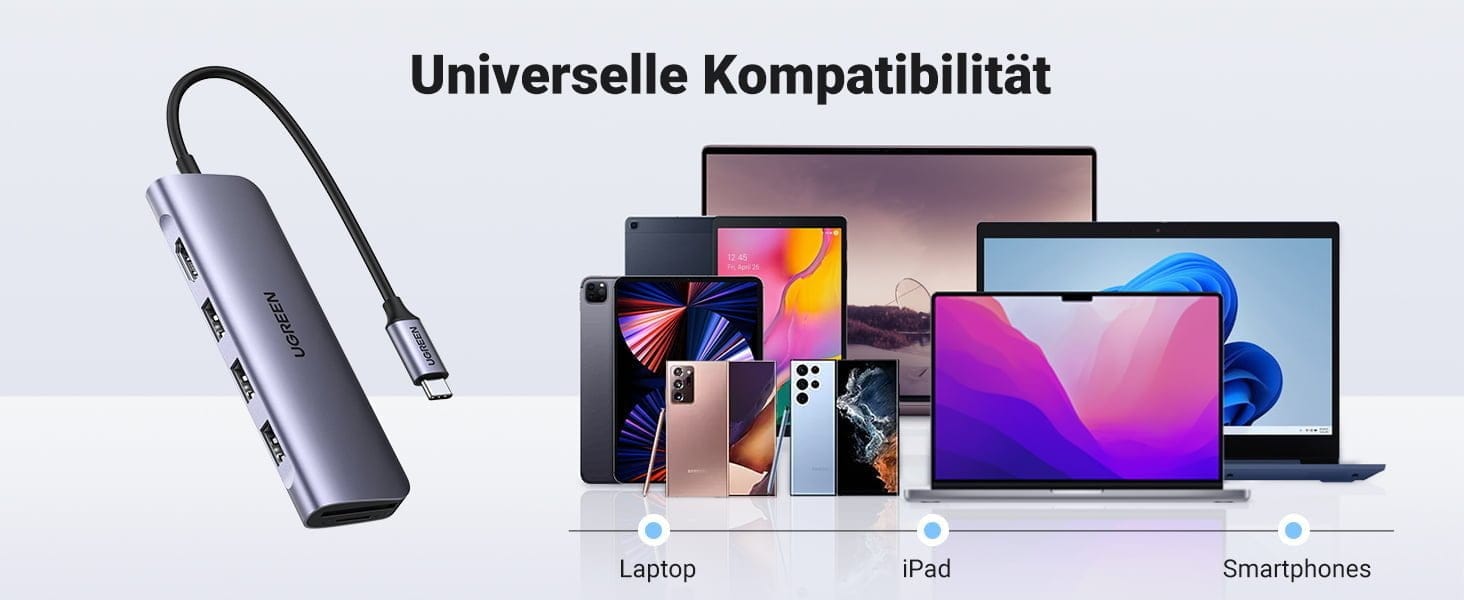 The connections include three fast USB-A 3.0 sockets, a microSD and TF card reader and an HDMI output. The transmission speed is up to 5 Gbps.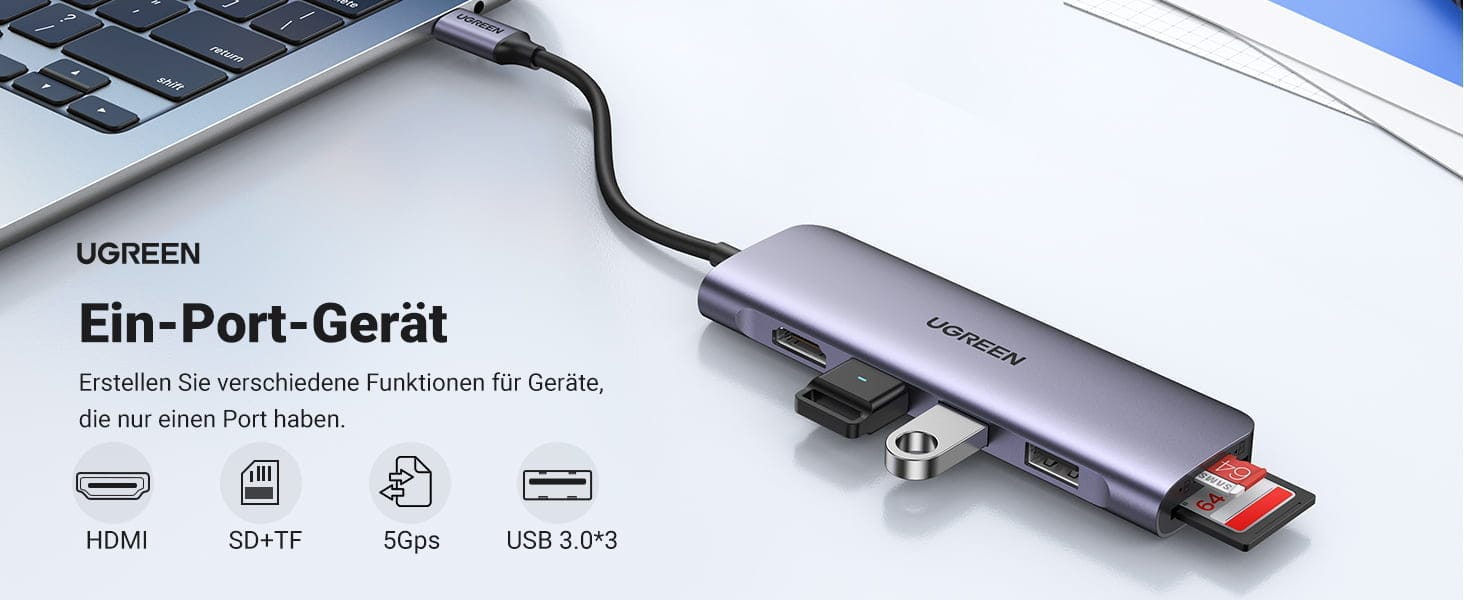 An external monitor or projector can be connected via HDMI. The maximum supported resolution is 4K. Mirror mode and extension mode are supported.
Specifications
data
Brand: Ugreen
Model: 6 in 1 USB C Hub
USB-A: 3x USB 3.0
microSD: 1x
TF card: 1x
HDMI: 1x (4K)
Speed: up to 5 Gbps
Dual monitor: mirror mode / extension mode
Compatibility: PC, Mac, smartphones
Dimensions
Weight: 100g
Size: 11.5 x 3.6 x 1.25 cm
Ugreen 6 in 1 USB C Hub Reviews
English review
Ugreen USB-C 6 in 1 Hub Unboxing and Review