Who or what is SwitchBot?
Behind Smart Home is above all a question of cost. If you want to replace all light switches, sockets and other household appliances with equivalent Smart Home devices, you often have to dig deep into your pocket.
This is exactly where SwitchBot comes in. The corporate idea of ​​the company, which was founded in 2016, is to make existing "dumb" devices smart by simply retrofitting them! Let's take a closer look at the products in detail.
SwitchBot Bot
The SwitchBot Bot is probably the most innovative and at the same time simplest product from SwitchBot. This is a small box that does nothing but flip switches. The whole thing has been implemented by simply imitating the manual operation of the switch with a small mechanical arm. In addition to pushing, pulling is no problem for the SwitchBot Bot.
With an action radius of 135 degrees and a weight of 560g, the SwitchBot Bot is compatible with pretty much any toggle switch. Light switches, door and garage door openers as well as household appliances such as coffee machines can be operated.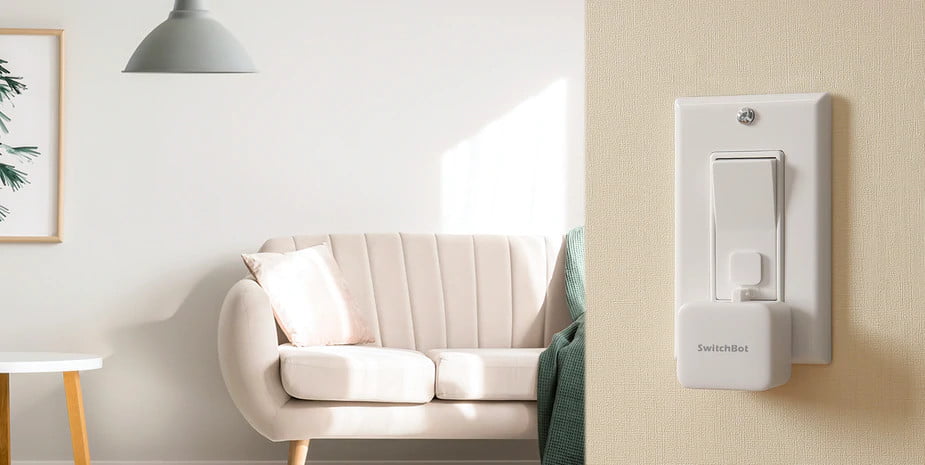 There is an adhesive surface on the back so that the bot can be stuck almost anywhere. Power is sourced from a CR2 lithium battery. Bluetooth 5.0 BLE is used so that the SwitchBot Bot can be controlled smartly from a distance. Alternatively, a SwitchBot Remote (Link) available as a separate accessory.
The SwitchBot Hub (Link) needed. It can be used to build a complete SwitchBot ecosystem that can be conveniently operated remotely or by voice command.
The SwitchBot Bot is currently available for only 23,99 euros (instead of 35,00 euros) on Amazon.
SwitchBot Curtain
Another interesting product from the SwitchBot family is the SwitchBot Curtain, a smart electric motor for curtains. As the name suggests, the SwitchBot Curtain is able to open and close curtains and curtains. The curtain bot is compatible with conventional curtain rods, but also with U-rails and I-rails.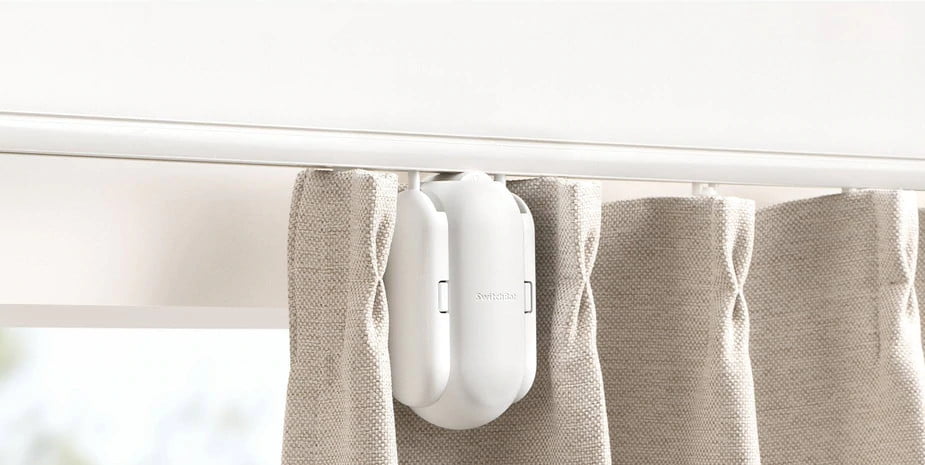 Matching hanging rollers are included in different versions. There is also a measuring template, which can be used to measure which roles fit before installation. You have to be careful with tulle curtains. A separate installation kit can be purchased for this purpose.
The power supply is provided by a battery that is permanently installed in the device and can be charged via USB-C. According to SwitchBot, the battery lasts an average of 8 months. Control at close range or conveniently with a timer is carried out using an app. If you want to move your curtains remotely or connect them to other smart home systems, the SwitchBot Hub (Link) needed.
The SwitchBot curtain bot is currently available for only 63,20 euros (instead of 79,00 euros) on Amazon.
SwitchBot Meter Plus
Last but not least, let's take a look at the SwitchBot Meter Plus. There is no innovation here, because strictly speaking it is an ordinary thermometer or hygrometer that measures the temperature and humidity in the room. What makes the SwitchBot Meter Plus interesting is the low price, so you can equip any room with a Meter Plus without high costs.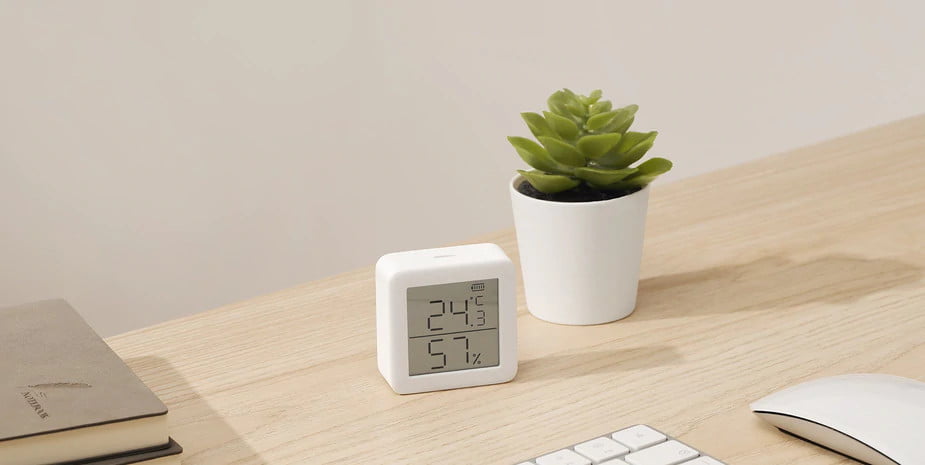 Temperature and humidity can either be read on the black and white display or accessed via the SwitchBot app. Measurements are taken every 4 seconds and stored locally for up to 68 days. An export of the data is also possible. If you also have a SwitchBot Hub (Link) has remote access to the collected data.
The SwitchBot Meter Plus is currently available for only 15,99 euros (instead of 19,99 euros) on Amazon.