Samebike XWXL09 product details
The Samebike XWXL09 is an e-bike in the style of a fat bike. Decisive for this are the particularly wide, 20 x 4 inch tires, which provide enough grip on pretty much any terrain and in all weather conditions. Extensive suspension on the front and rear wheels protects the rider and bike from bumps. The suspension can be adapted to the respective terrain. The electric bike masters inclines of up to 35 degrees. The load capacity of this model is an impressive 180kg. The drive of the XWXL09 is also strong. The e-bike is equipped with a 500 watt brushless motor, which enables speeds of up to 35 km / h.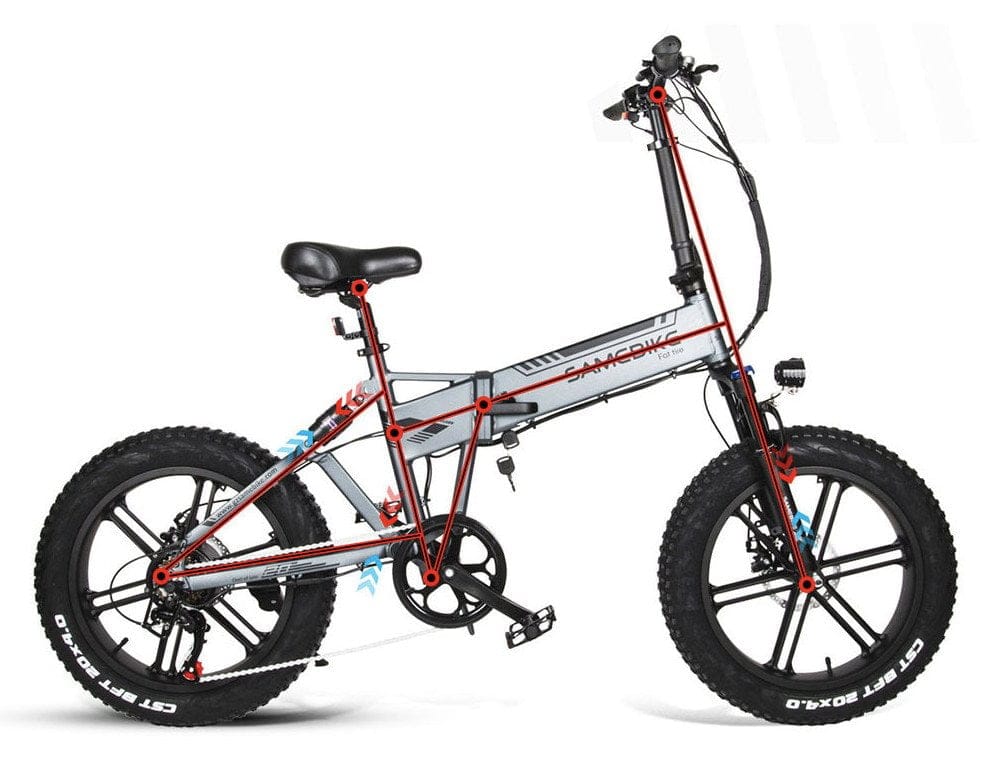 The electric bike gets its energy from a removable 480 Wh (10AH / 48V) battery. The range varies between 35 and 90 km depending on the driving mode. You can choose from a moped mode (Pure Electric), a Pedelec mode (PAS), a pure pedal drive and a push mode in which the electric drive is active as a support. The battery is charged in 7-8 hours. A BMS protects the battery from overheating, short circuits and other dangers. Waterproof plug connections also enable driving in the rain.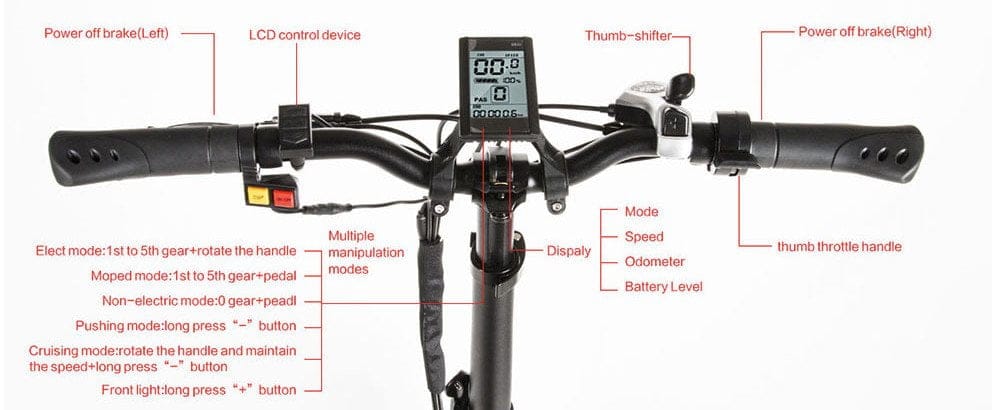 There is a bike computer on the handlebars of the Samebike XWXL09, which provides the rider with useful information on driving behavior, the battery and the condition of the bike. The Shimano 7-speed gearshift is operated via a ladies' switch. Dual disc brakes, a 2W LED headlight, an LED brake light and reflectors ensure more safety in road traffic. The e-bike can be folded to a compact 102 x 80 cm. This makes it easy to transport and park it folded up. The frame, made mostly of aluminum, is also pleasantly light, but still stable.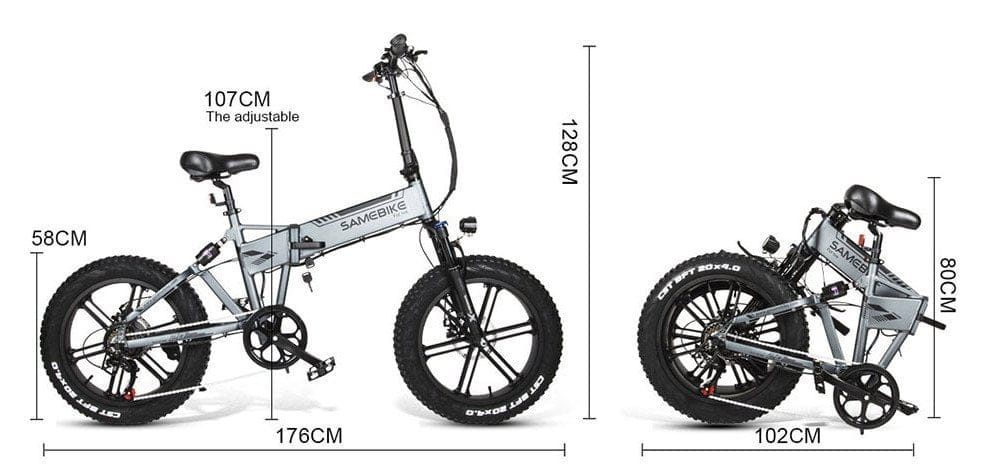 Specifications
General
Brand: Samebike
Model: XWXL09
Type: E-Bike / Pedelec / electric bike
Leistung: 500W
Battery: 10AH / 48V (480 Wh)
Parameter
Range: 35-45 km (electric) 80-90 km (pedelec)
Speed: 35 km / h
Incline: up to 35 °
Load capacity: max. 180kg
Dimensions
Weight: 32 kg
Size (unfolded): 176 x 128 cm
Size (folded): 102 x 80 cm
What's in the box
Includes: 1 x e-bike, 1x tool, 1 x English user manual
Samebike XWXL09 reviews
User Reviews
Samebike XWXL09
recommendable
The bike is a little more expensive than the others, but it is also a bit bigger, more stable and can carry more.
Samebike XWXL09 price comparison