Samebike LO26 product details
Update 16. June 2021
The Samebike LO26 electric bike is currently available on DHgate for a particularly low price of 708 euros. To do this, you have to activate all discounts on the product page. Then in the last step of the ordering process, 33,55 euros will be deducted from the amount. Shipping is free and takes place from the EU warehouse. The shipping time is usually 3-5 working days.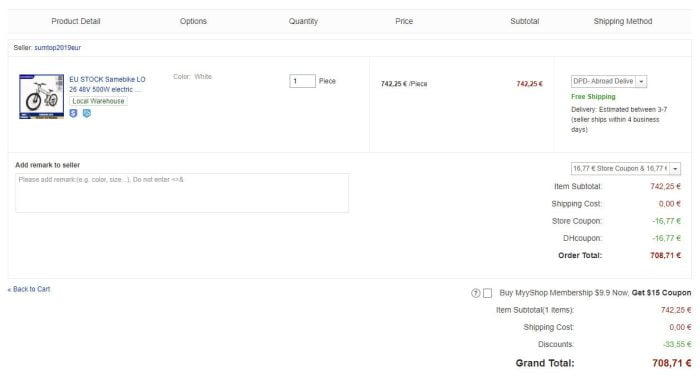 The Samebike LO26 is a foldable e-bike with 26 inch wheels. The bike is unfolded or folded in just 3 steps. When folded, the electric bike is only 103 x 37 x 104 cm. When unfolded, the LO26 grows to a roadworthy 177 x 37 x 104 cm. The bike frame is made of pleasantly light aluminum. The e-bike weighs only 29 kg. The manufacturer specifies the maximum load capacity as 150 kg. An adjustable suspension on the front and rear wheels ensures smooth driving even on uneven railings.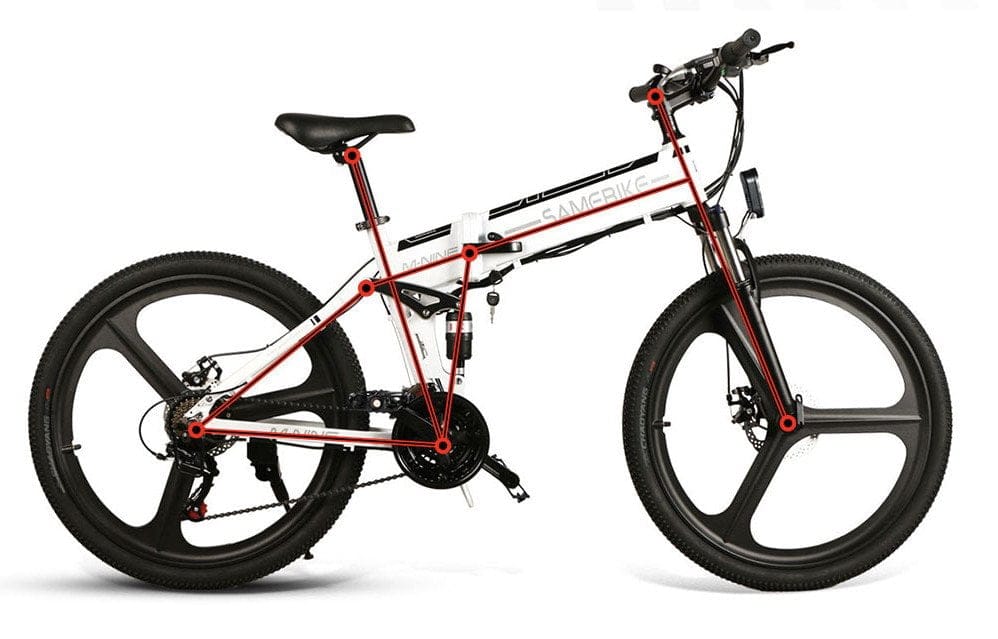 The electric drive is provided by a 350 watt brushless motor, paired with a 499 Wh (10.4AH 48V) battery. Incidentally, the battery is removable so that the LO26 can be safely locked away. According to Samebike, the maximum speed is up to 35 km / h. The e-bike masters inclines of up to 25 degrees. A total of 4 different driving modes are supported. In purely electric mode, the bike can be driven without pedal force. The range is between 35 and 40 km. In Pedelec mode, the motor is switched on to provide assistance. Here the range increases to up to 80 km. Of course, the Samebike Lo26 can also be driven purely by pedal power. The gear shift is of the Shimano 21 Speed ​​type. The last riding mode is the "pushing mode", a simplified way of pushing the bike.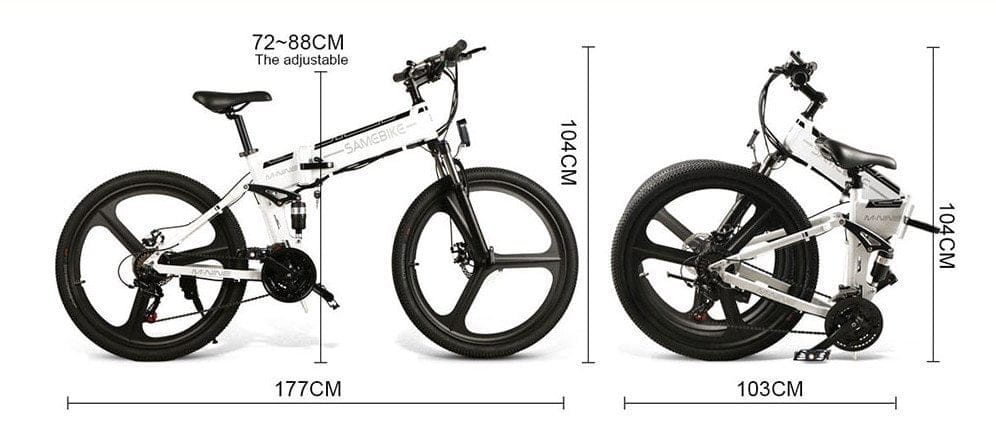 Specifications
General
Brand: Samebike
Model: LO26
Type: E-Bike / Pedelec / electric bike
Leistung: 350W
Battery: 10.4AH / 48V
Parameter
Range: 40 km (electric) to 80 km (pedelec)
Speed: 35 km / h
Incline: up to 25 °
Load capacity: max. 150kg
Dimensions
Weight: 29 kg
Size (unfolded): 177 x 37 x 104 cm
Size (folded): 103 x 37 x 104 cm
What's in the box
Includes: 1 x e-bike, 1x tool, 1 x English user manual
Samebike LO26 reviews
Samebike LO26 Full English Review Cheap Chinese Folding Electric Bike with Long Range Battery
User Reviews
Samebike LO26 price comparison