Samebike 20LVXD30 product details
Update 19. May 2021
The online retailer TOMTOP has the Samebike 20LVXD30 on offer again. The foldable e-bike is available at a reduced price for 662 euros. The dispatch takes place from the German warehouse and takes 3-5 working days.
Summer has arrived and cheap e-bikes are springing up like mushrooms. One of the more powerful models is the Samebike 20LVXD30. The foldable e-bike can be folded to a compact size of 80 x 48 x 68 cm, which means that there is also space in the trunk. The weight of the electric bike is an impressive 30 kg. This is mainly due to the powerful 350 watt motor and the comparatively large battery pack, which comes with 10AH. 18650 branded cells are installed, which are not only durable, but also CPIC insured.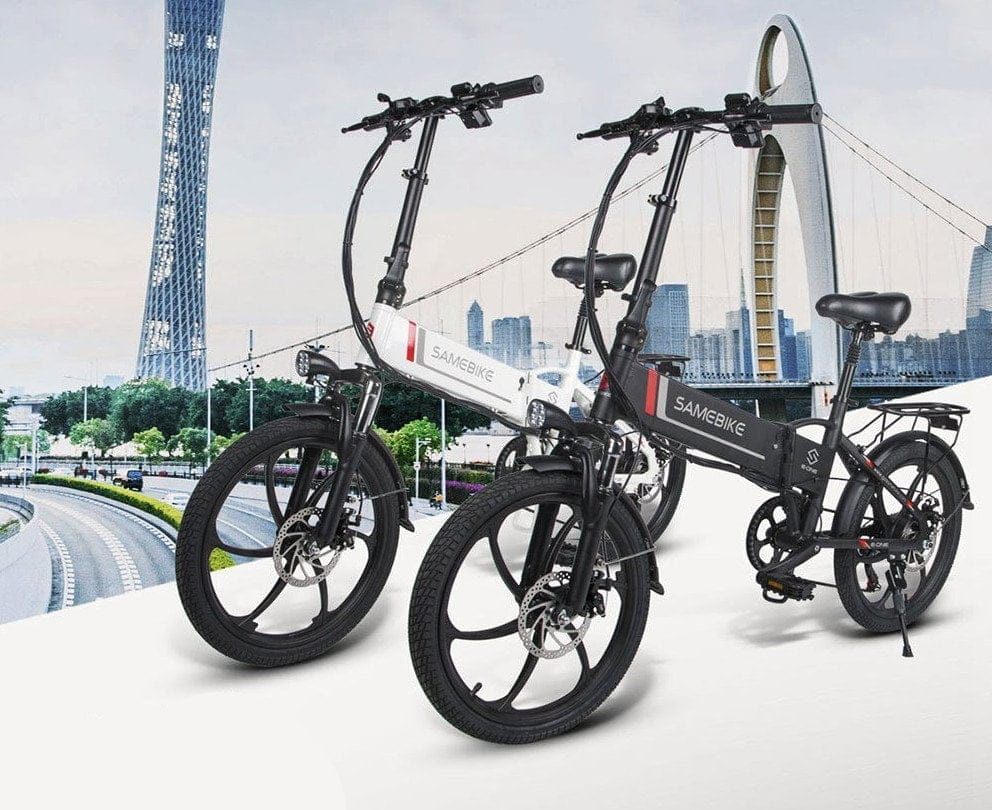 The Samebike 20LVXD30 masters long distances without any problems. In electric or moped mode, the range is up to 40 km. In the more economical pedelec mode, even 70km are possible. Slopes of up to 30 degrees can be taken. The electric bike is fully equipped ex works. There is a digital speedometer on the handlebars that provides extensive data on speed, distance covered and the battery. A mobile phone holder with charging option is also located directly on the handlebar. Just like a front LED lamp.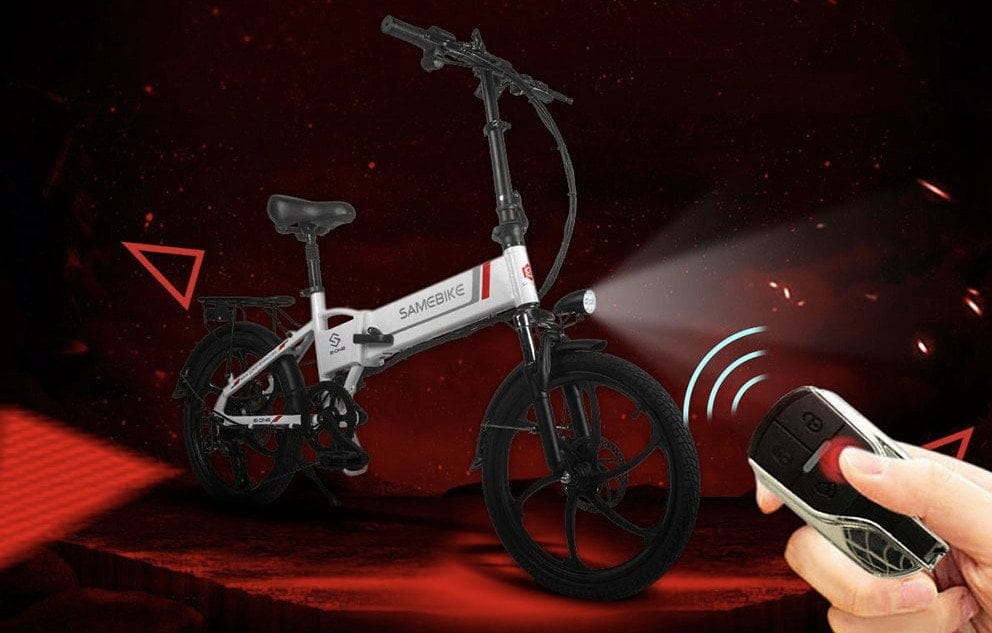 Incidentally, the e-bike is started with a key. Above all, this offers protection against theft, because without a key there is no driving opportunity! To round off the protection against theft, there is also an immobilizer and an alarm. The key also works remotely. The speed can be variably controlled by the SHIMANO 7-speed system. Double disc brakes ensure a particularly short braking distance and increase safety in road traffic.
Specifications
General
Brand: Samebike
Model: 20LVXD30
Type: E-Bike / Pedelec / electric bike
Leistung: 350W
Battery: 10AH / 48V
Parameter
Range: 40 km (electric) to 70 km (pedelec)
Speed: 35 km / h
Incline: up to 30 °
Load capacity: max. 120kg
Dimensions
Weight: 30 kg
Size (unfolded): 153 x 61 x 112 cm
Size (folded): 80 x 48 x 68 cm
What's in the box
Includes: 1 x e-bike, 1x tool, 1 x English user manual
Samebike 20LVXD30 reviews
Samebike 20LVXD30 - Review, Pros and Cons
User Reviews
Samebike 20LVXD30
Samebikes are great!
I don't have the e-bike here, but I have another one from Samebike. The quality of the bikes is really brilliant. High quality aluminum frame, really good brakes and a really decent acceleration. I am very happy with it and can definitely recommend it.
Samebike 20LVXD30 price comparison