ROIDMI EVA product details
The ROIDMI EVA combines suction and wiping in just one device. With its innovative functions, it breaks through the traditional limits of the robot vacuum cleaner.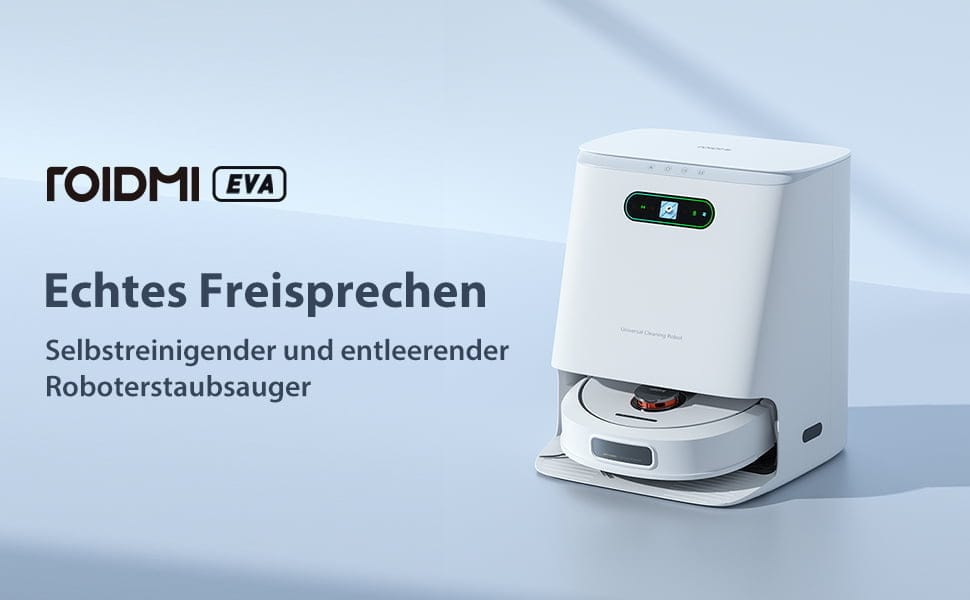 The futuristic pretentious vacuum robot is equipped with a 3200 Pa motor that can suck up fine and coarse dirt and has two rotating mops that wipe the floor with a damp cloth at 180 revolutions per minute and a contact pressure of 12 N.
The performance with which the ROIDMI EVA goes to work can be adjusted in the modes automatic, fast and deep. A fully charged battery (5200 mAh) is enough to clean an area of ​​200 square meters. The vacuum robot can be programmed in such a way that rooms are vacuumed or wiped according to time, room size or location.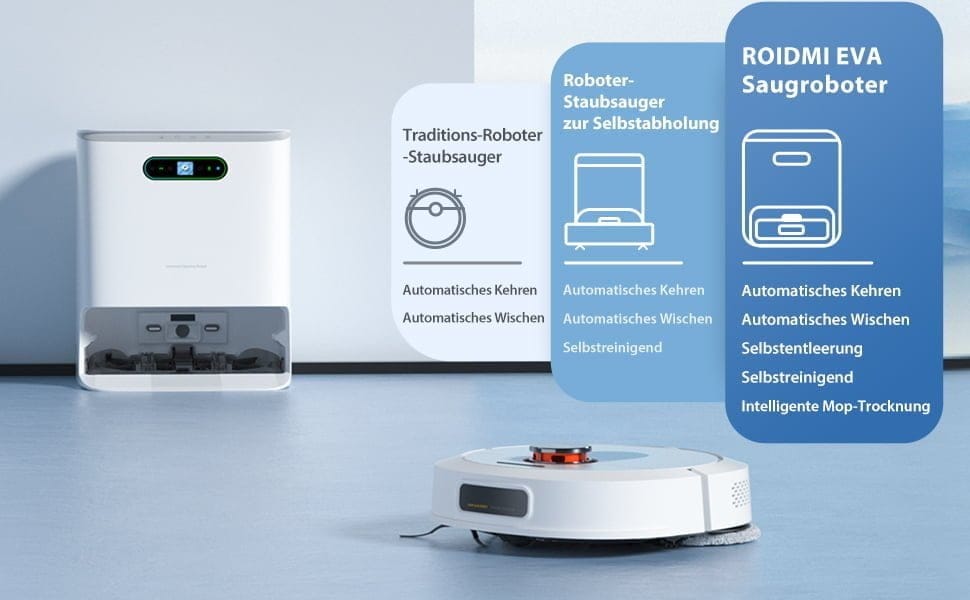 The LED color display of the intelligent ROIDMI EVA cleaning station allows the user to monitor the cleaning status of the device and control the vacuum robot. In addition, the vacuum cleaning robot can be controlled via a smartphone app or by voice command (Google Home, Alexa, Siri).
At the cleaning station, the vacuum cleaning robot can clean and dry its rotating brushes and empty the dust container. For this purpose, the station has a 3,6 liter water tank, a 4 liter dirty water tank and an extra-large antibacterial dust bag.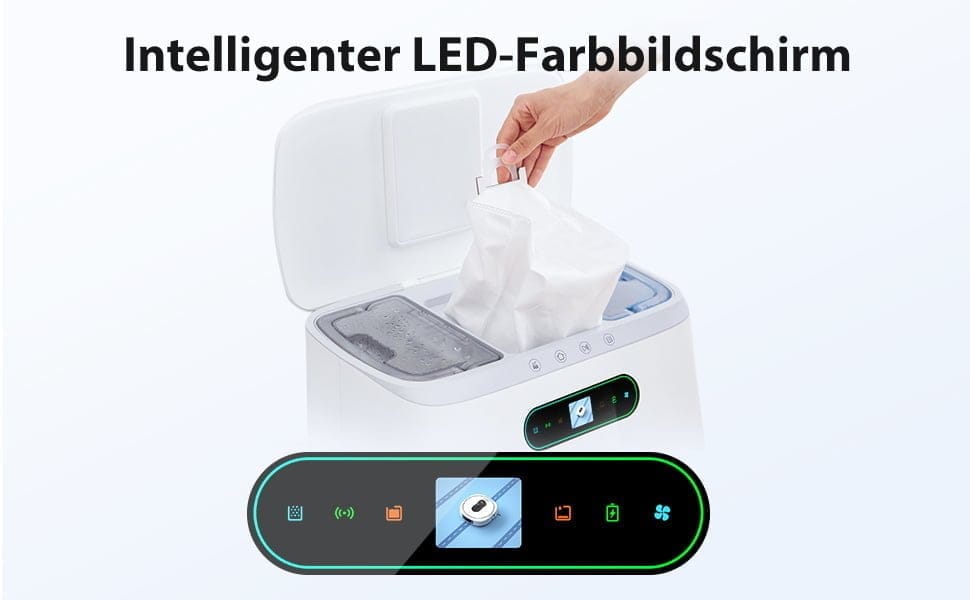 The ROIDMI EVA also has smart navigation properties. The laser distance sensor is able to detect obstacles and is also used to map rooms. The room map created in the process can be viewed via the app.
If you do not want the vacuum cleaner robot to move to certain places in the house, virtual "no-go zones" can be set up in the room map.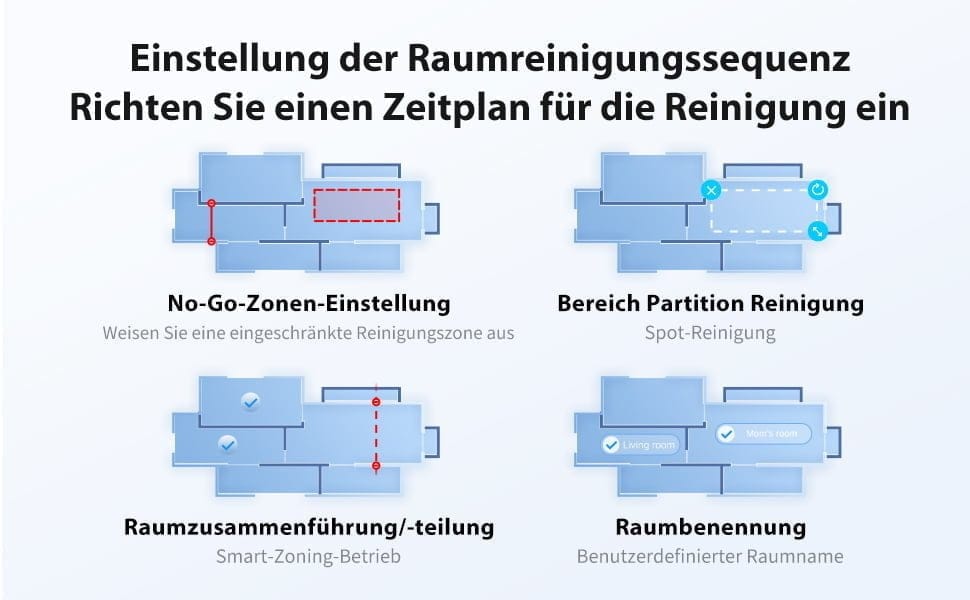 ROIDMI EVA specifications
General
Brand: ROIDMI
Type: vacuum cleaning robot
Model: EVA
Details
Suction power: 3200 Pa
Navigation: LiDAR
Dust container: 0.45 liter
Water tank: 3,6 liter
Dirt tank: 4 liters
Battery: 5200 mAh
Working time: 120 - 150 minutes
Charging time: 4 hours
height and weight
Weight: 4,4kg
Size (L x W x H): 33 x 31,5 x 10,5cm
ROIDMI EVA reviews
English review
Roidmi EVA Comprehensive Review (Detailed Unboxing, Setup, App & Tests)
German review
Vacuum and floor mopping robot ROIDMI EVA in the test - the all-rounder?!
User Reviews