Roborock S6 product details
Update 27. November 2020
Great offer for the Roborock S6 vacuum robot. The smart suction aid is available on eBay for a reduced price of 332,10 euros. Simply call up our discount code above and enter it in the shopping cart. The sale is carried out by "gshopper", a dealer with 99,7 percent positive ratings.

High-precision laser navigation
No matter if bedroom, kitchen or living room. The Roborock S6 is equipped with a high-precision laser rangefinder that scans the environment at 300 revolutions / minute. The data is then transferred to the Mi Home application using the SLAM algorithm, which creates a 98% accurate floor plan of your premises. The room layout is practical. Cleaning areas can be specified by marking them on the map.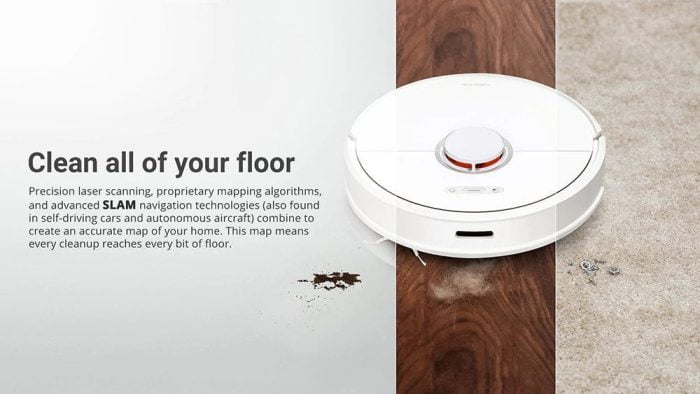 Avoids obstacles
While the S6 is out and about in your home, you don't have to worry about your expensive vases. An extensive sensor matrix with an accelerometer, a G-sensor, infrared sensors, a compass and others (a total of 14 sensor types) prevents collisions by 360 ° in the entire room. Stairs are not a problem either. These are consciously recognized by the fall sensors. Steps and carpet edges are driven over with a maximum height of 2 cm.
Highest cleaning efficiency
The revised engine design of the Roborok S6 has made significant advances in the area of ​​noise reduction. In general, the volume has been reduced by 50% compared to its predecessor. At the same time, the high suction force of 2000 Pa could be maintained. Regardless of whether it is dust, animal hair or coarse dirt, the S6 cannot be brought to its knees so easily. All brushes are removable and can be cleaned in no time thanks to their practical design.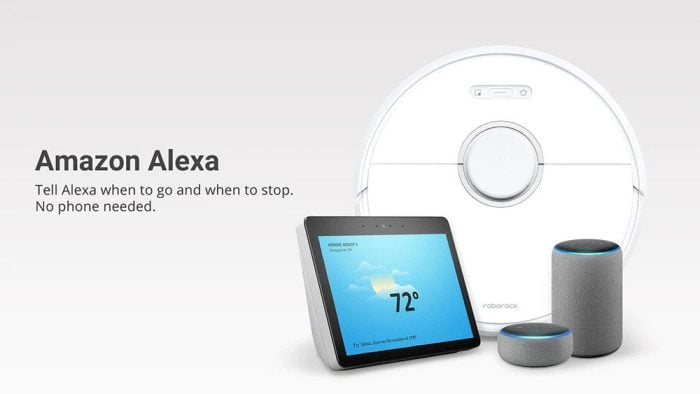 App and voice control
Thanks to its smart app connection, the S6 can be controlled from anywhere. You will be notified when the cleaning process is complete. At the same time, the app is the control center of the vacuum robot. All settings for suction power and room division are made via the app. If you don't have the app at hand, you can conveniently control the S6 by voice command (Alexa, Siri or Google).
Specifications
data
Brand: Roborock
Model: S6
Type: Suction robot with LDS
Cleaning modes: SLAM
Cleaning area (sqm): 250 m²
Floor types: carpets, tiles, wood up to 20 mm
Dust container volume: 480 ml
Water tank: 140 ml
Volume (dB): ≤58dB
Energy intake: 58W
Charging time: 3 hours
Operating time (hours): 150 minutes, depending on the mode
Dimensions
Weight: 3,6 kg
Size: 35.30 x 35.00 x 9.65 cm
Roborock S6 reviews
Really the best vacuum robot ?! Roborock S6 Review - Venix
User Reviews
Roborock S6
Best vacuum robot
The S6 is now my second Roborock vacuum robot and tops the S50 a lot. It also costs 100 € more, but it is a lot quieter and if you have a large living space, you can divide it very well using the map. I highly recommend the S6!