Redmi AirDots 3 Pro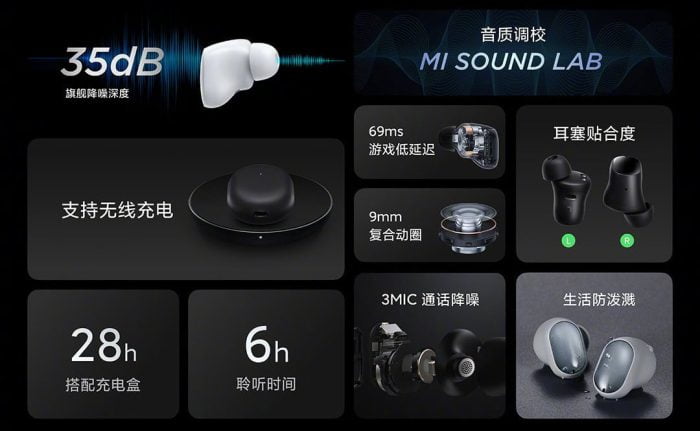 Smart ANC
Redmi not only presented the new Redmi Note 10 Pro in China today, but also presented the Redmi AirDots 3 Pro. As the first noise-canceling in-ear headphones from Redmi, the AirDots 3 Pro use two microphones to effectively eliminate ambient noise. Identical to the Apple AirPods Pro, ambient noise is suppressed with up to 35 decibels. Three active noise reduction modes help to find the right degree of reduction.
The adaptive noise adaptation, which uses a smart AI to analyze the noise intensity of the environment and adapt it to the scene, enables more transparency. If you have the AirDots 3 Pro in your ear and still want to have an understandable conversation with friends or make a phone call, you switch to the transparency mode of the voices, which is intensified.
Game mode and low latency
Mobile gamers also get their money's worth. A special game mode provides powerful sound effects and better localization. The low latency of only 69 ms does not play a major role in music playback, but it is relevant for lip-synchronicity in video playback and fast response options in games.
Dynamic driver and Mi Sound Lab
Each of the 4.6g heavy in-ears is equipped with a dynamic 9mm driver including a composite membrane. The headphones were professionally tuned in the Mi Sound Lab, where 4 sound effects were developed that the wearer can choose from. The Redmi AirDots 3 Pro will have to prove the sonic properties in a test.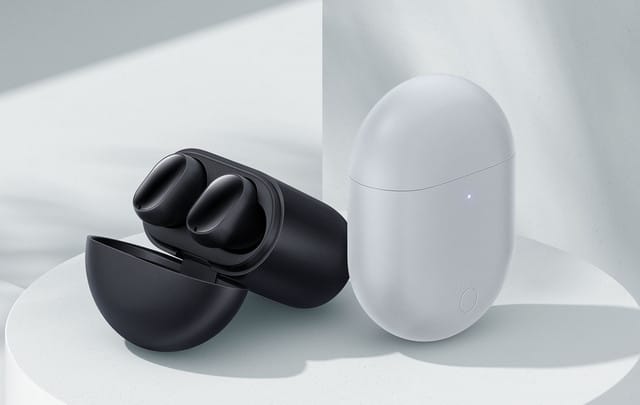 Bluetooth 5.2 and 6 hours battery
When it comes to the connection standard, the AirDots 3 Pro use the latest Bluetooth 5.2. Up to two devices can be connected to the in-ears at the same time. If you listen to music on the connected Windows PC and a call comes in on the connected smartphone, you can switch to telephony in no time at all. The 3MIC technology ensures crystal-clear telephony, which receives speech through 3 microphones.
The battery life states Redmi with 6 hours. The Redmi AirDots 3 Pro are charged via a charging case that allows another 28 hours of playback time when fully charged. With just 10 minutes in the case, the in-ear battery can be charged by almost half. The charging case itself can be charged without contact.
Price and availability
The Redmi AirDots 3 Pro will be available in China from June. The price there (349 yuan) is the equivalent of 45 euros. It is not yet known whether and when the in-ear will also be released by us.
Source: Xiaomi China